Ever since Miranda Kerr and Orlando Bloom split several years ago, we've been wanting more than anything for the two of them to find love again.
While Orlando seems as though as he may have found his match in pop star Katy Perry, Miranda Kerr seems to have found her perfect partner in Snapchat founder, Evan Spiegel.
The two are getting along SO well it seems, that Miranda Kerr has even started referring to him as her boyfriend in interviews, and now, it believes that 26-year-old Evan has been spotted ring-shopping for his 33-year-old love.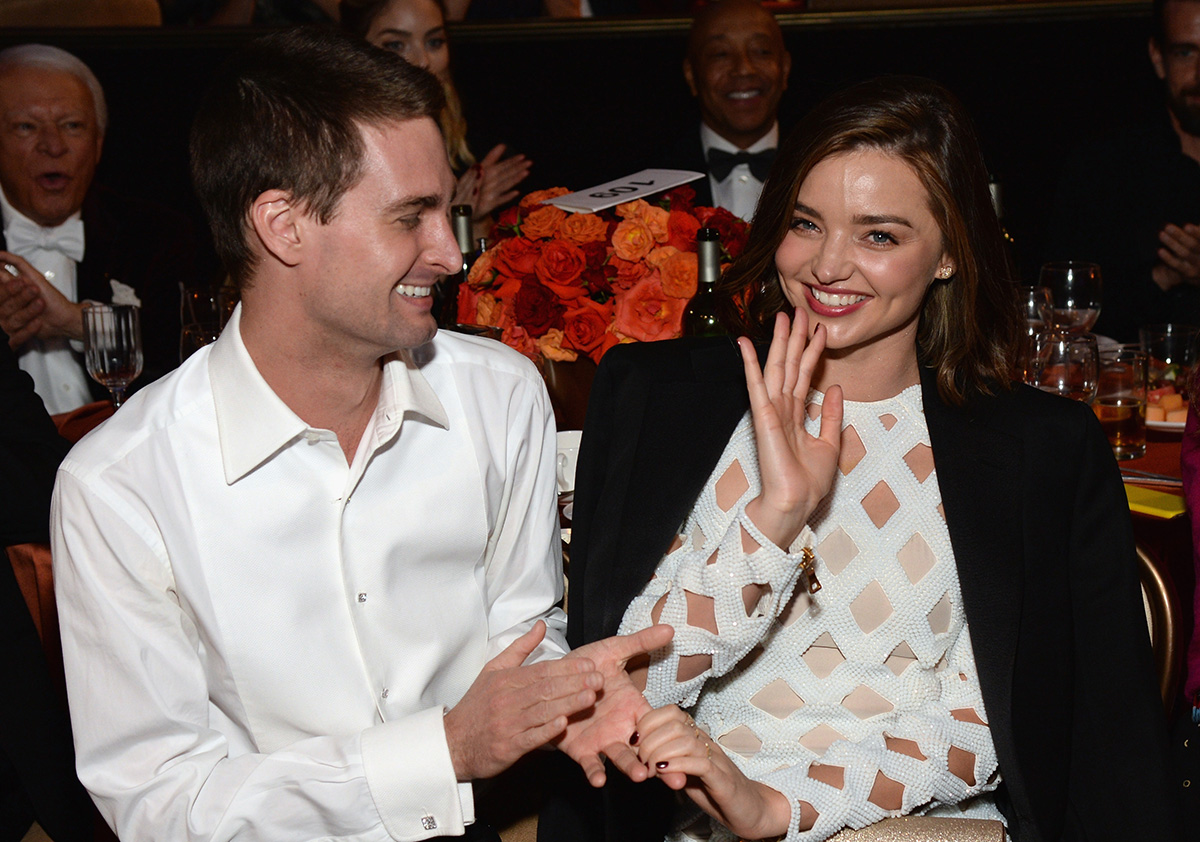 US Weekly reported the Snapchat creator is "ready to take the next step" with his girlfriend, "They are both completely smitten and Evan's starting to look at rings." The source also added that Evan is keen for an "extravagant wedding, in true Evan style. Miranda certainly won't mind!"
The couple have already moved in together, to a $US12 million mansion, no less.
Evan just on his own is worth a whopping $US2.1 billion!
Love this? You'll love this bit from Will & Woody – catch the boys weekdays from 4PM on KIIS 1065