Bono's bicycle injury forced U2 to cancel its scheduled residency on The Tonight Show Starring Jimmy Fallon late last year.
Now, the band's making up for that lost time with a U2 heavy episode of The Tonight Show set to air later this week.
Since the show won't be filming on Friday, the band have been taping various segments throughout New York City the last few days.
Last night, the Irish rockers were spotted playing an impromptu busking session in the Grand Central subway station.
Disguised with sunglasses and hats, U2 performed the 1988 Rattle and Hum single "Angel of Harlem" to a sizable crowd. Unbelievable!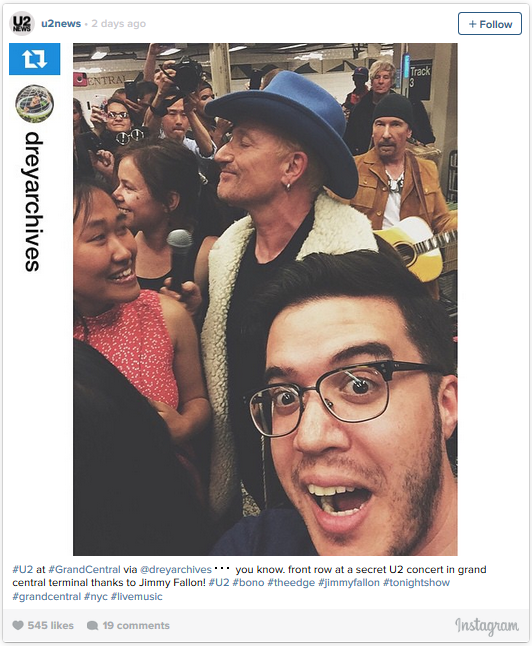 Love this? You'll love this bit from Will & Woody – catch the boys weekdays from 4PM on KIIS 1065