This is the amazing photo shoot of quadruplets that are oblivious to the world around them.
The photographer who worked on these incredible photos said the babies 'slept like angels' while a team worked three hours to get them in place for each amazing photo.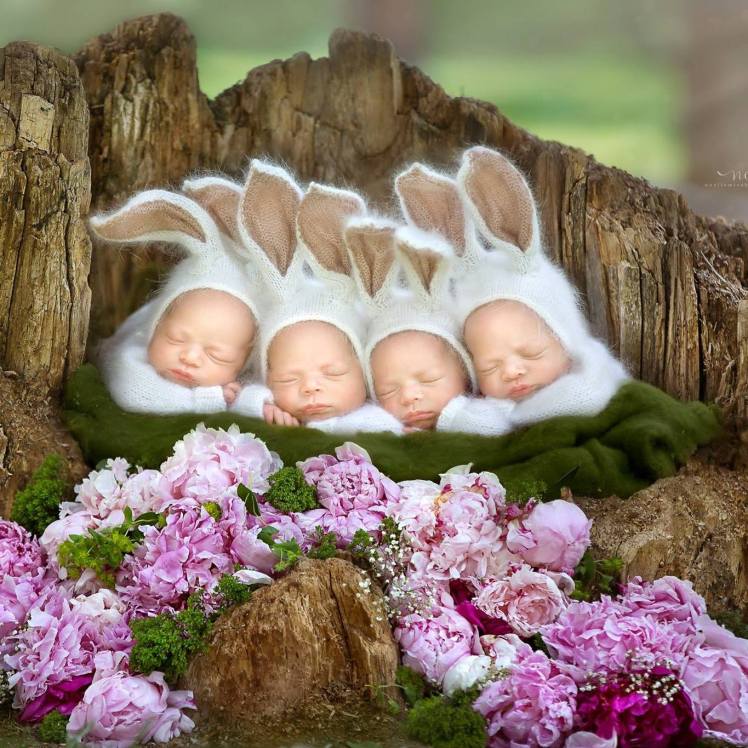 At two-months-old Abigail, McKayla, Grace and Emily Webb from Canada were conceived naturally, which beats odds of close to one in 15 million.
The children's parents, Bethani 22 and Tim, 23 had been slowly starting to plan to have a family after they got married and were left surprised when they went for a scan to find out Bethani was pregnant with four children.
The pictures, taken last month, show them arranged among flowers, inside a log, sleeping in little rabbit suits, bundled up like little bears and in matching all-white baby-grows surrounded by daisies.
Cassandra Jones, the photographer, said the babies were the first quadruplets she ever photographed and stated that they used hotel bracelets to tell the difference between the girls.
She said "The girls were all amazing. There were absolutely no tears during the shoot. In fact, they did not even raise an eyelid. They slept like little angels for the entire shoot.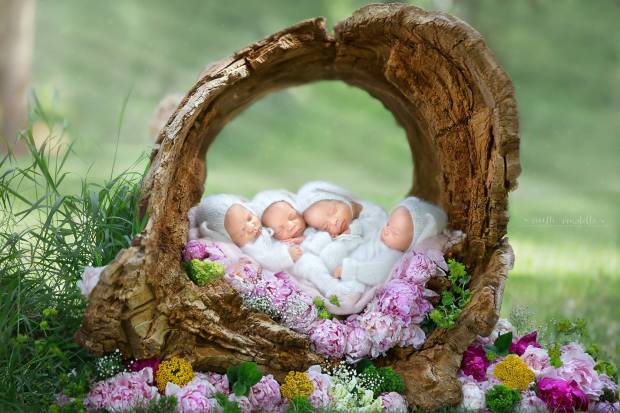 'They were so good that I managed to get five full set-ups with all of the girls together and individual shots of each baby in three hours flat.
'An average newborn session with a single baby lasts two to three hours, so I was pleasantly surprised how much I was able to do with four babies.'
Now, where do I get four babies of my own to recreate this?
Want more? Get more from Kyle & Jackie O!