Aussie MAFS found a resurgence earlier this year as it did it's rounds in the United States and recently in the United Kingdom finding a whole new audience to love, laugh and… well honestly hate the cast.
The backlash began when the Ines/Sam cheating scandal aired and has escalated since.
Twitter is FILLED with anger targetted at the cast for their actions with Ines taking the brunt of the damage.
Taking to Instagram, she shared just a taste of what she's been receiving in her inbox and it's terrifying.
One viewer from overseas threatened to hunt down, shoot her and decapitate her when they came to Australia.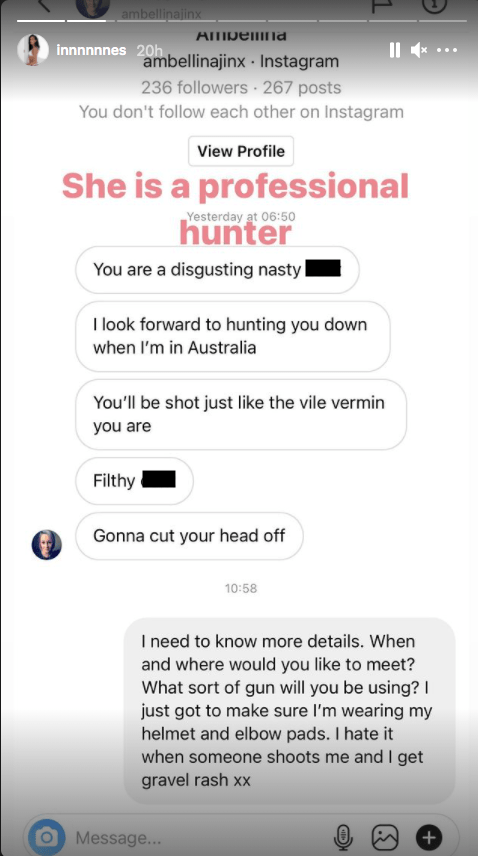 Look, no matter how much you don't like someone's behaviour, this IS SO UNACCEPTABLE.
It's terrifying.
Ines Basic went on to explain to her subscribers that any types of threats to receives at this level will be forwarded to the police.
"Hey guys, just to let you know, with threats that severe, they do get passed on to my legal team and the police do trace them. Regardless or not if they are coming from an international IP address or fake account. So for your own good don't do this because you will be instantly flagged and stopped at the Australian border. I have had to do it already. Also for anyone else with a large platform who receives messages or comments like this – just making sure you are aware of your rights."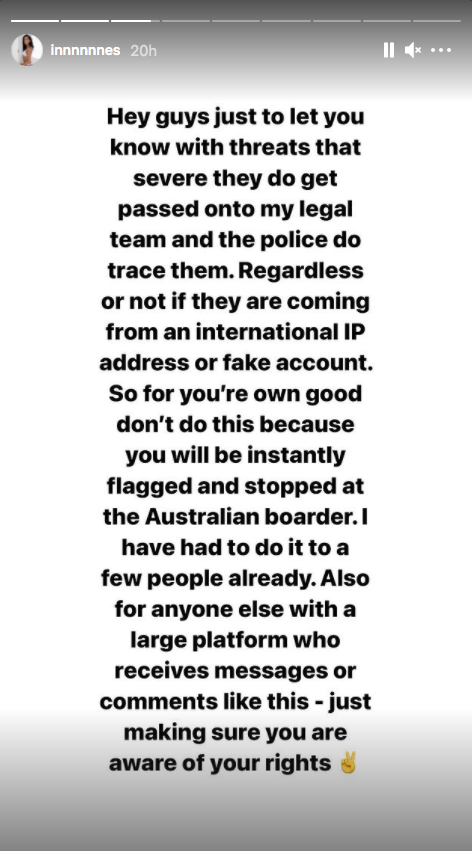 so THINK before you act all crazy on the internet.
Love this? You'll love this bit from Will & Woody – catch the boys weekdays from 4PM on KIIS 1065