"I'm so overwhelmed with love."
Burns survivor Turia Pitt has revealed to the world that she is engaged to the love of her life Michael Hoskin.
What's more romantic is the ring is one that Hoskin bought four years ago as he watched his girlfriend lying in intensive care, knowing the rehabilitation and long road ahead of her.
'When Turia was in intensive care four years ago I bought a diamond ring,' he told Australian Women's Weekly.
It seems the emotional toll of Pitt's injuries and additional strain it put on their relationship has merely brought them closer together and seen their love strengthen.
The pair met during school and had been together for a number of years before Pitt competed in an ultra marathon where bushfires that crossed over onto the course left her with burns to 64% of her body.
While doctors were uncertain if the now 27-year-old would make it through, the competitor inside decided to fight.
And that spirit is one of the things that Hoskin admires most about his now fiance.
"I thought about it and I thought if she can walk in agony, you know, and do all the physio that they're asking of her, I can be there in the morning and give her breakfast and be there all the time. That's easy for me," Hoskin told The Australian soon after the incident.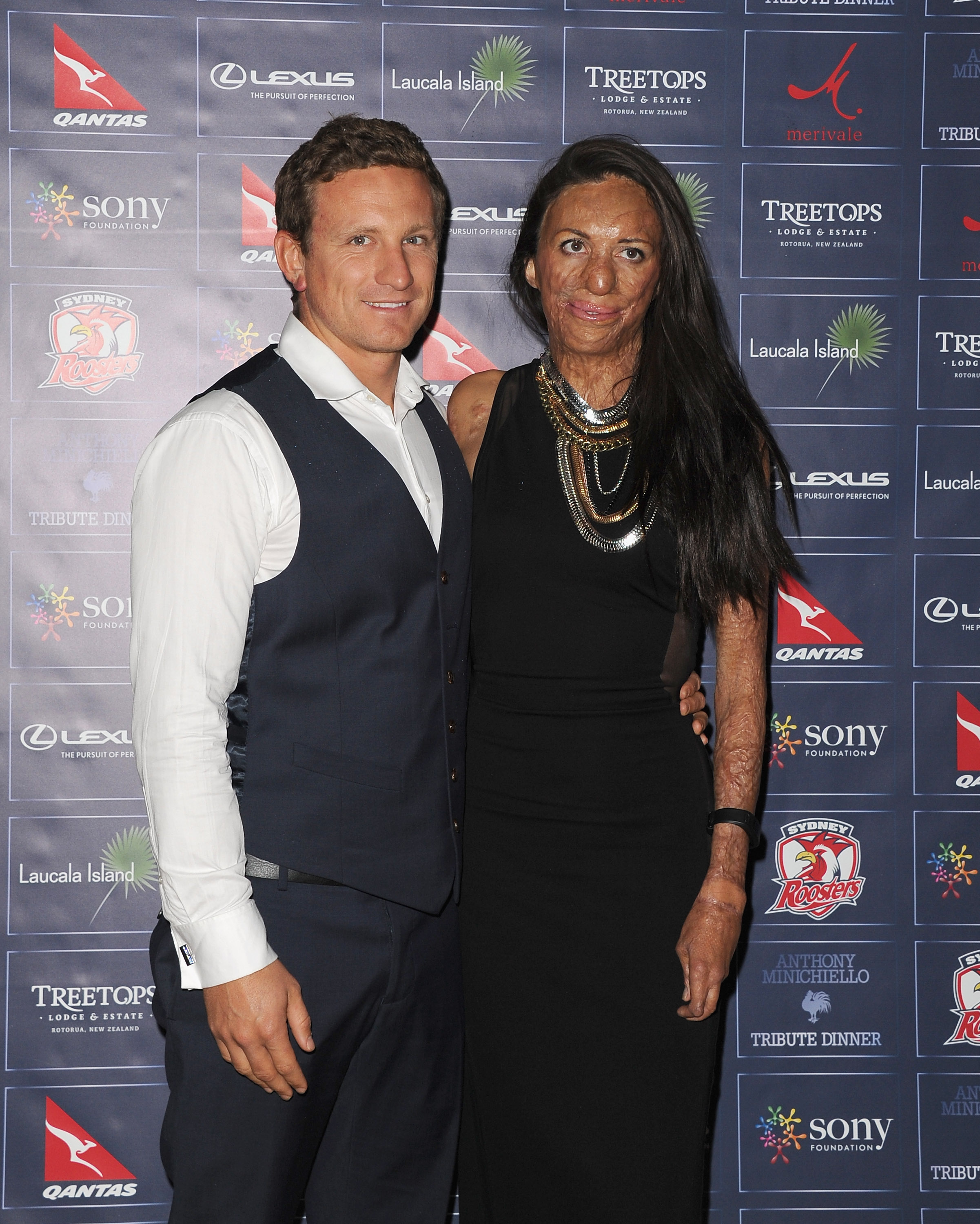 Turia is equally as glowing in her assessment of Michael.
"The fire has just made me more grateful than I was and for every day that I have," she told Daily Mail Australia.
"Going to sleep next to my partner I never thought anything of before. Now I think lucky am I get to sleep next to this beautiful man. He's a good guy and I'm very lucky to have him.
"Every day I wake up beside Michael is a great day."
It has been four years and over 200 operations since the accident.
If that doesn't prove that they can stand the test of time I don't know what would.
Photos: Getty Images, AAP One
Want more? Get more from Kyle & Jackie O!