The EMMYs, which is known as the Oscars of the television world, was certainly hefty with the stars this year, that's for sure.
Tom Hiddleston is one of those celebrities – and after his recent dalliance with Taylor Swift, had more eyes on him than ever before.
However, during the EMMYs, Hiddleston seemed unfazed about the Taylor drama as he led the beautiful Priyanka Chopra out on stage to present an award – and twirled her.
He's also said to have put on a very flirty display with her at the AMC Emmys afterparty.
A source told the E!: 'Tom had his arm around her and held her close.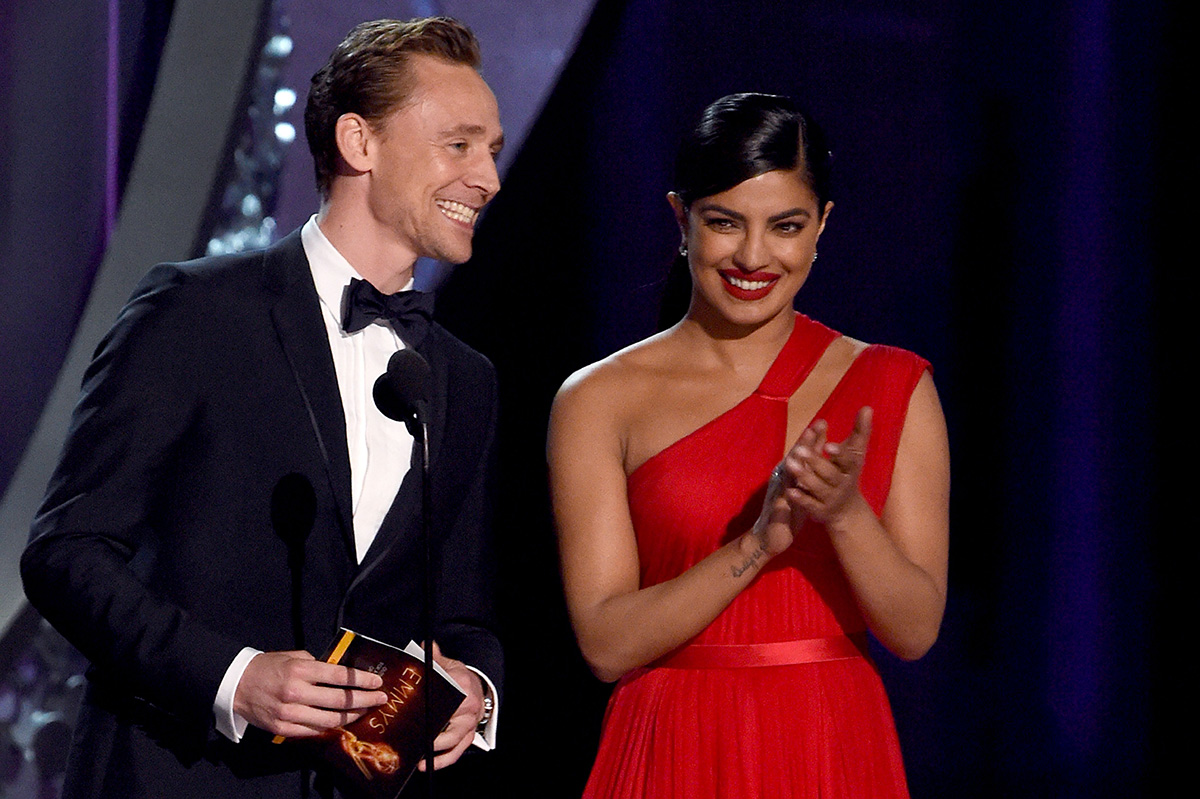 Afterwards, Tom and Priyanka talked closely and were holding hands at one point for a few moments. 'Priyanka fixed Tom's bow-tie and then the two kissed on both cheeks.
They proceeded to put their phone numbers in each other's phones before embracing in a "long hug" and "several kisses on the cheek.
'She and Tom said goodbye and she told him that she will see him later. They left the event about a minute after each other.'
According to E!, viewers spotted the gorgeous pair adopting a little twirl as they made their way onto the stage earlier that evening.
What would Taylor think?!
Source: Daily Mail
Love this? You'll love this bit from Will & Woody – catch the boys weekdays from 4PM on KIIS 1065