Well, our very first Bachelor sure has done well for himself. We have photos of Tim Robards suiting up for a stint in a top secret Giorgio Armani commercial – and boy, does he look sharp.
Even more excitingly, he's starring next to Aussie Royalty in the clip. Cate Blanchett, who is the face of Giorgio fragrance, Si, has also been snapped getting ready for her close-up, and we must say – the pair do look good together.
The pair have been filming the high end production in a Northern Beaches mansion, and a source tells us that worldwide Armani Executives have flown in to oversee the filming.
Likewise, everyone working on the project has reportedly been sworn to secrecy, and has been protected from passers by under the gise of a 'perfume commercial'.
The worldwide TV commercial features a floaty, romantic vibe and features an on screen romantic involvement between the dashing leading man and striking leading woman.
The same source tells us that Cate's character is particularly enamored with Tim's as he exits a red sports car. Keep watch!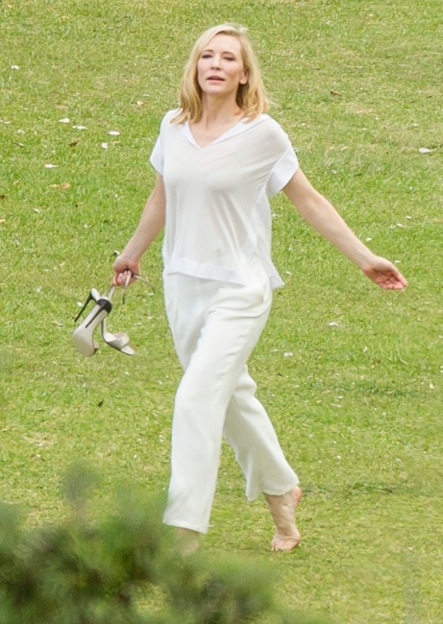 A fresh-faced Cate walks through the lush green grass, heels in hand (right before a reported wedgie got the better of her!)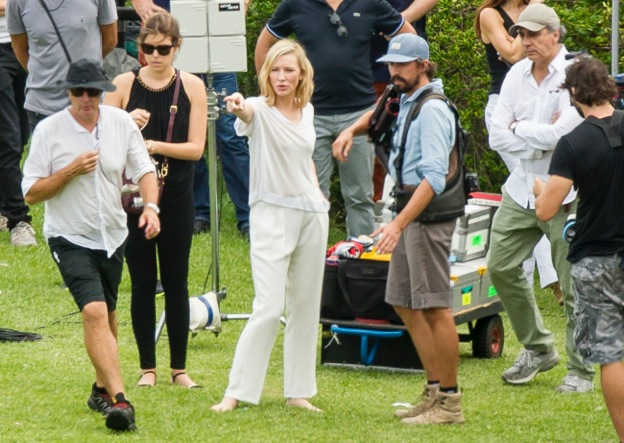 During filming, Cate very much looked like she was in charge of the show.
Tim Robards looks serious and dapper in a striking Armani suit.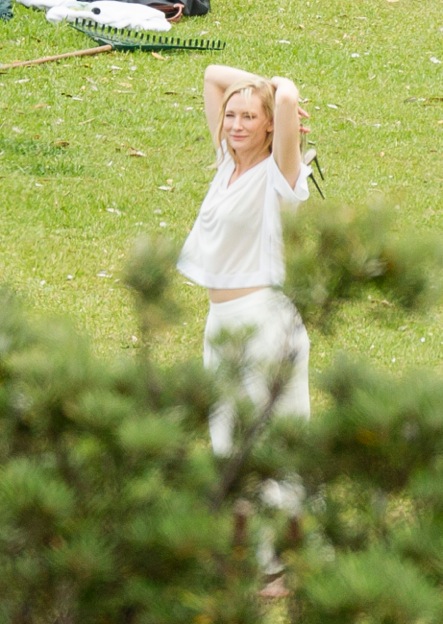 Despite being involved in the production, Cate took a moment to enjoy her surroundings.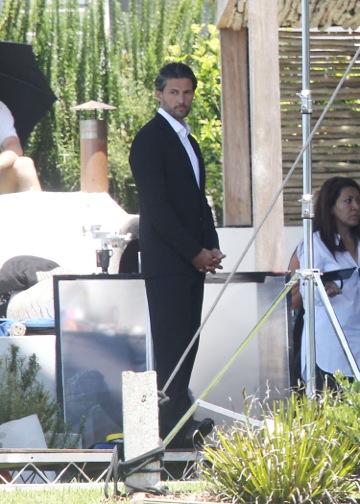 This gig is a big step for our former Bachelor/chiropractor, who reportedly went back to his chiropractor work the very next day after filming finished.
Images via INF Photo
Want more? Get more from Kyle & Jackie O!