There's no denying that EVERYONE hopes to get diamonds for Valentines Day. Well instead of waiting for your special someone to take the hint, why not take matters into your own hands and guarantee yourself a sparkly gift on this special day.
How? Tomorrow morning from 6am Kyle and Jackie O are giving away DIAMONDS DARLING, DIAMONDS to every caller who gets on air thanks to House of K'dor.
It is seriously an understatement when we say that these high-end diamond pieces are breathtaking and so if you want to make one of them yours, listen up!
We're taking MORE CALLS than EVER before but if you want to INCREASE your chance of making it to air on the day when it counts the most then take note of these tips. You can thank us later.
1) Use MULTIPLE phones
The more lines you have going at one time, the more chances you have to get through to the switch desk tomorrow morning. Our advice is to have all your phone redialling ALL morning.
2) Make sure you're in a spot with good reception and keep your phone off bluetooth or speaker
Our lovely producers will tell you this anytime that you call up to get on air with Kyle and Jackie O but if your phone is fuzzy, breaking up or sounds echoey then we won't be able to put you to air. Save yourself the stress by finding a spot with perfect reception and making sure your phone is to your ear instead of using hands free applications.
3) If you're calling for a segment that asks you to contribute to the show, make sure you're ready.
For example, if it's the Snapchat segment you're calling for, ensure you ACTUALLY have something you want to talk about and aren't just screaming at such a high pitch the producers can't hear you.
So there are our tips, but the rest is up to you! Be listening to the show from 6am tomorrow, call and get on air to frost yourself in dazzling diamonds this Valentines Day!
GOOD LUCK!
Thanks to House of K'dor, where luxury lives.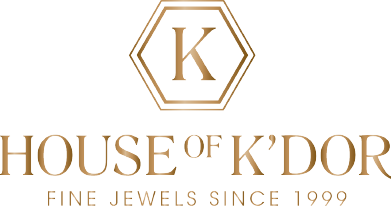 Love this? You'll love this bit from Will & Woody – catch the boys weekdays from 4PM on KIIS 1065