Due to shows like Catfish, it's become apparent that everything we put online has the potential to be taken and used in ways in which we have no control.
This is the case for a man, who chose to remain anonymous, but Buzzfeed calls 'Justin'.
Though his photos weren't taken, he was involved in a Catfish-style situation with a woman by the name of 'Leah'.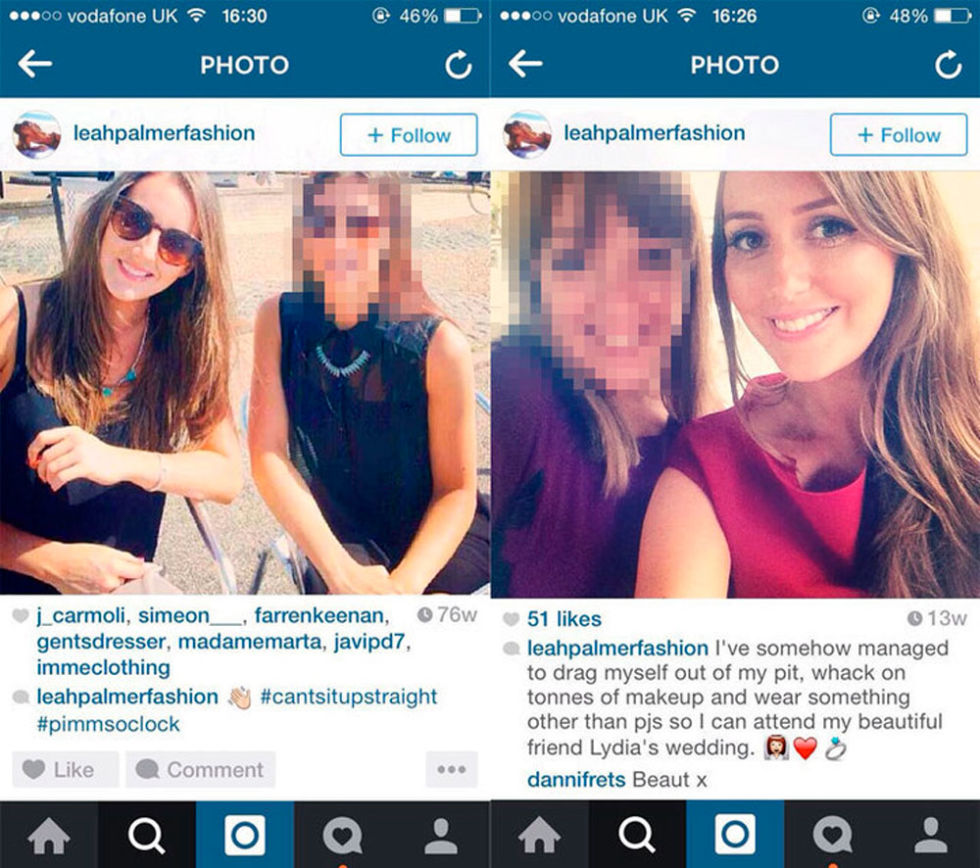 Leah claimed to be a fashion blogger who led a glamourous life travelling the world and chilling with friends, constantly gaining followers as she went.
When Justin 'met' Leah online, the pair gradually got closer over 2012 and would be in contact several times a day – however, they would never chat in person and had never met up.
According to Justin, Leah always had a pretty valid excuse as to why the pair couldn't meet face-to-face.
"Given her apparent career in fashion, she was supposedly away a lot with work," Justin told BuzzFeed. "She pulled at the heartstrings a little, claiming the death of her brother, and various other family tragedies, throughout the time we were in contact. So I often gave her the benefit of the doubt when it came to meeting up."
Justin's relationship with Leah started to accelerate, despite never actually meeting each other.
Though, gradually their relationship began to fizzle out and it wasn't until he was contacted by a woman called Ruth Palmer in 2014 that things really got bizarre.
Ruth told Justin that she had had almost 1000 photos stolen from her Instagram page between 2012 and 2015, which she discovered were used to create Leah Palmer accounts across several multimedia platforms, including Facebook, Twitter, Instagram and Tinder.
The discovery was made when a friend of Ruth's came across the fake account on Instagram and informed her friend.
25-year-old Ruth then contacted Instagram and asked them to shut down the account, but weeks later a new one had been set up.
Eventually, Ruth started contacting victims of the fake accounts to let them know that the person they were talking to were fake, and that is how she met Justin.
"I Skyped him and it was awful," Ruth told BuzzFeed of her conversation with Justin. "This poor guy saw that I was with my husband and it's just a weird situation to be in. He very quickly had to come off the Skype call and said, 'This is a bit weird for me'."
She added in an interview with Daily Mail: "I have spoken to around five or six different men who have been involved with her. But unfortunately since they are all in the public eye, they want to remain anonymous. I also found the impostor had been making online friendships with other girls pretending to be interested in their lives."
Even now, Ruth has no idea who 'Leah' really is, but suspects it's someone she knows.
"I can't think of anybody who would want to do this — but you never know," Ruth told the BBC.
Though these stories may seem farfetched to some, it's definitely worth being cautious and realising how easily it could happen to you.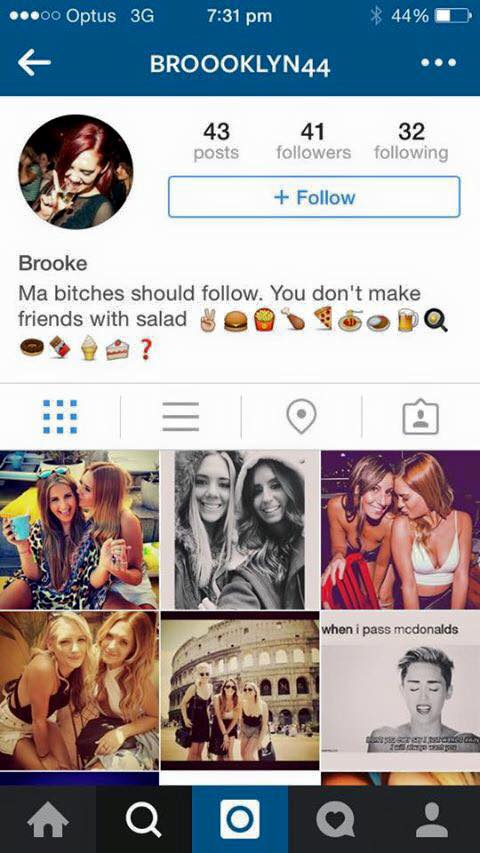 FAKE BROOKE
One of my very good friends, Brooke, realised that someone had been stealing her Instagram photos and using them as her own, pretending to be her (as Broooklyn44) and even using some of her captions and phrases as her own.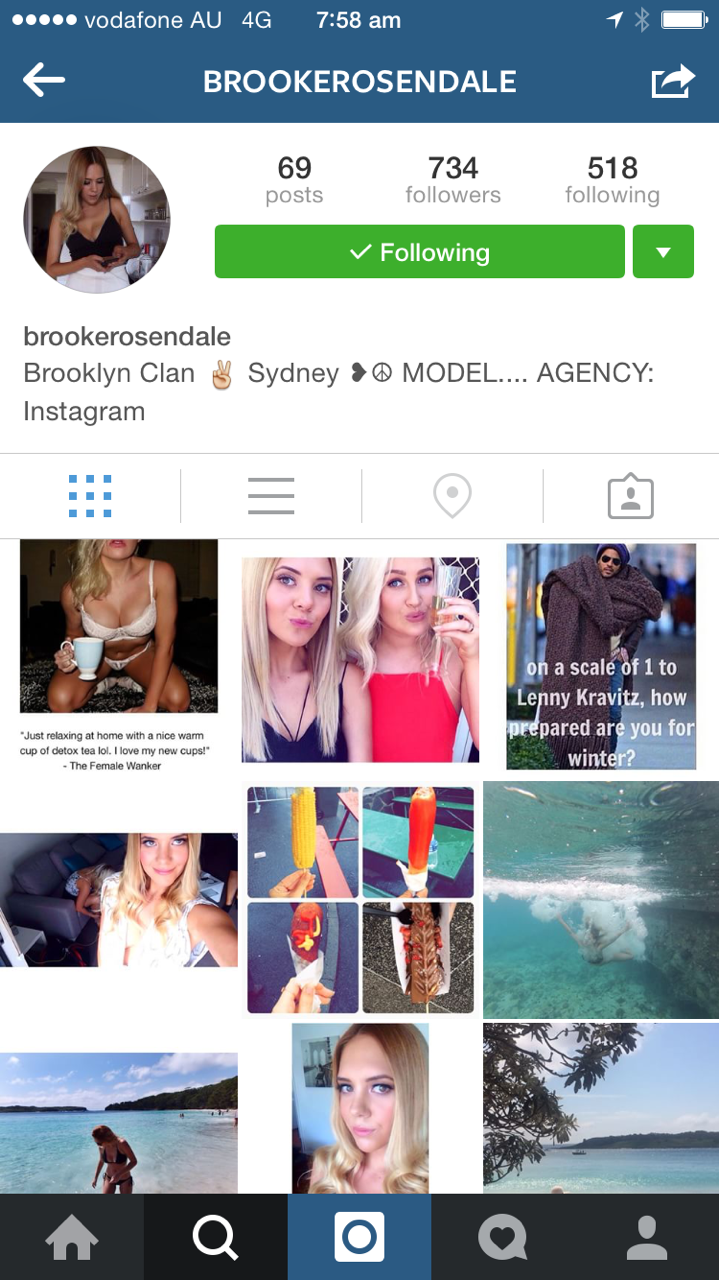 REAL BROOKE
Though it seems that Broooklyn44 has now deactivated her account, it's worrying that she could come back at any time.
The worrying part is, you have no idea who these people are contacting and how they're using your information, so it pays to stay 'private' if you want to keep your identity safe.
Source: Cosmopolitan
Love this? You'll love this bit from Will & Woody – catch the boys weekdays from 4PM on KIIS 1065