Every now and then, a photo surfaces on the internet that legit gives us chills – and this is one of them.
Harper Kurtz, a 13-year-old from Florida, was being driven to a beauty pageant by her mum Melissa when she started snapping selfies while sitting in the passenger's seat.
It wasn't until the pair got home and Melissa started flicking through the photos that they discovered what looks like the ghost of a young boy sitting in the back seat, right behind Harper, and seemingly reaching towards her.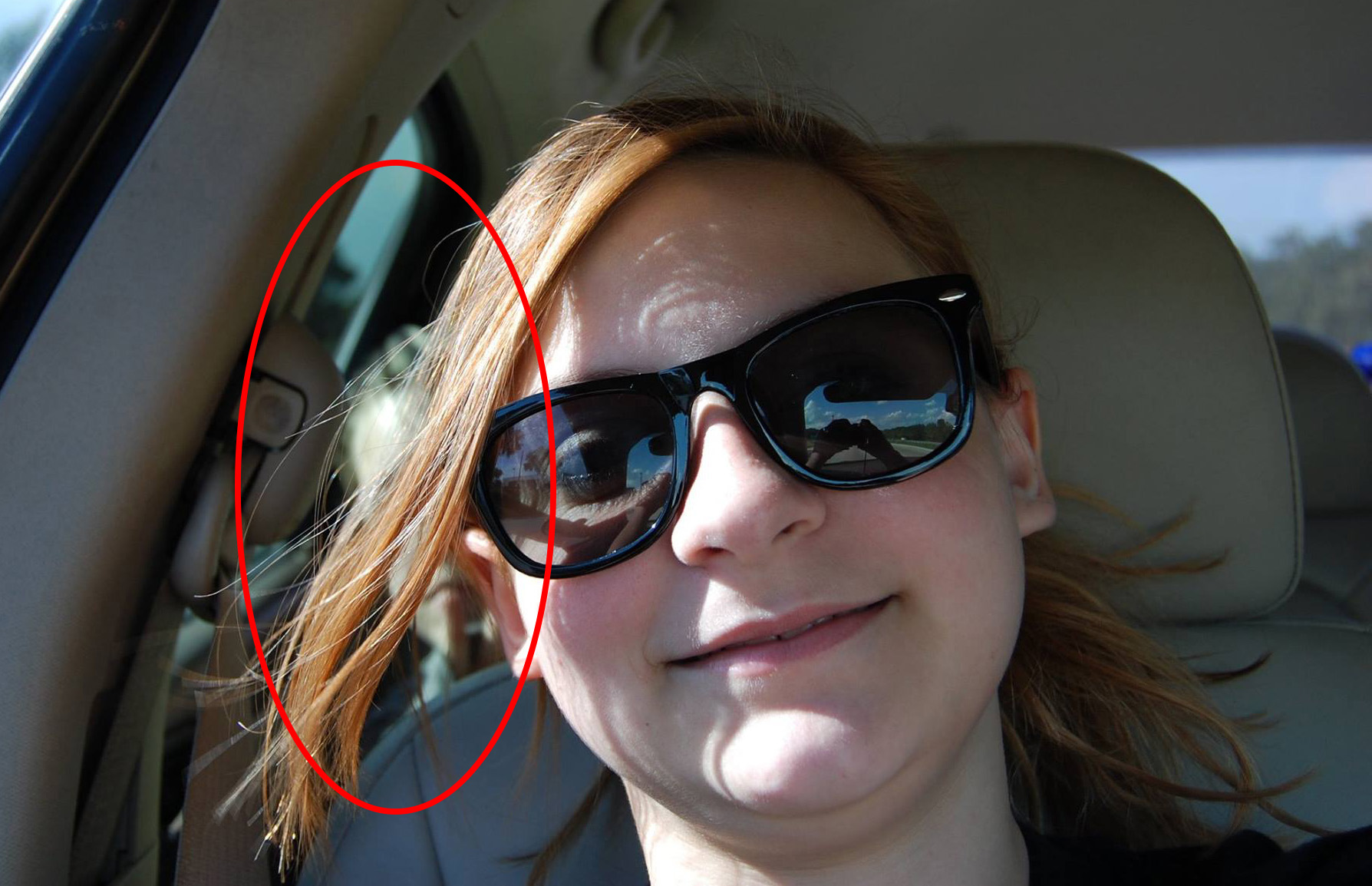 Image via Facebook
But the incident took an even eerier turn after Michelle did some research, discovering that the stretch of road they were driving on at the time of the photo was the site of a road accident which took the life of a young boy – and it was the anniversary of the crash.
"Where the picture was taken there was an automobile accident one year ago exactly," Melissa explained. "When I looked into it, someone had been medevacked away in a helicopter.
"It was a real 'Oh my God' moment. I was really shocked by it, incredibly shocked."
The mother-of-two continued: "I think it's very important to the world to see that picture because I know it's genuine and real and we were the only two in the car."
Melissa passed the photo on to a friend of hers, who is a paranormal investigator; he believed the ghost may have been acting as a sort of "guardian angel" to Harper.
"Harper didn't have her seatbelt on," Melissa explained, "and one of the investigators who analysed the photo called Greg Pocha thought [the ghost] could be trying to warn her.
"[It's] something I yell at her about all the time. I've had 13 traffic tickets in two years due to her not wearing one.
"I very much appreciate that if the child has died because of not having a seatbelt on, then that's what he could be doing."
The investigator in question, Greg Pocha, elaborated.
"Ghosts such as the boy are prone to remain earthbound when the soul is literally ripped or thrown from the body in an accident," he said.
"Chances are that he does not know that he has died. And chances are good that he will haunt this part of the highway forever."
Anyone else suddenly feeling shivery?
Love this? You'll love this bit from Kyle & Jackie O!