A Melbourne Mum has slammed Woolworths after witnessing a group of shoppers bulk-buying baby formula.
There were around 50 tins of A2 Platinum baby formula at the Epping Plaza on Saturday before a group of four began their buying spree.
Jessica Hay was shopping with her three-and-a-half year-old son Archie when she saw a group loading up two trolleys with the formula.
Most shopping outlets enforce a limit on the number of formula tins a customer can buy due to a formula shortage.
However Ms Hay reports that no Woolworths staff stopped the group and at least one staff member just ignored another customer's attempts to question the sale.
Australian baby formula is in very high demand in China and it is often sold on the black market there.
Demand for the product skyrocketed in 2008 when malamine contamination saw six babies die and 300,000 fall ill.
Then in 2013, News Corp revealed that Chinese students were being recruited en masse to buy infant formula and sell overseas.
This of course, has led to the product being hard to source for parents in Australia.
It has been assumed that the group were buying the product in bulk so that they could resell and make a profit.
A Woolworths spokesperson believes the Epping example was an isolated incident but says they are looking into it.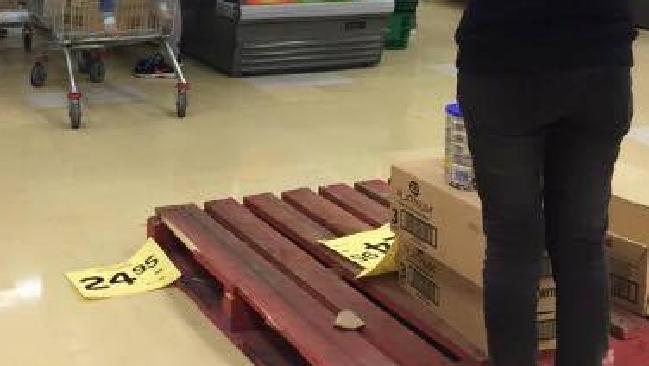 Source: News.com.au
Want more? Get more from Kyle & Jackie O!