This is a smart move by Starbucks to get traction on social media. They introduced a new summery selection of colours and flavours and people have been posting up a storm with them – even ordering coffees just for a social media post.
But one barista in the US is finding immense pleasure in ruining those photo opportunities by covering the cup's popular logo with the order sticker, like the below. It just doesn't quite look the same, right!
The barista, known as bemyfuse on Reddit gave the following explanation, "My petty joy is putting stickers on the siren logo when annoying teenagers order millions of fraps at once so their Instagram posts are ruined ¯\_(ツ)_/¯ it's the little things."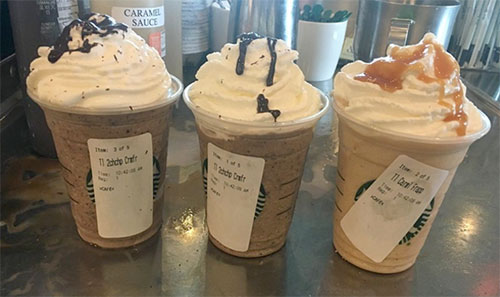 We're glad they find it funny!!
Want more? Get more from Kyle & Jackie O!