The fashion world has sunk so a seriously WEIRD place… you can now buy a dress printed with lots of photos of Shia LaBeouf's face. Righto.
An Australian retailer called the Living Dead is holding a special 24-hour sale on what they refer to as the "fuzziest, blurriest, most ridiculous meme skater in the history of the inverse!"
The mini dress displays photos from LaBeouf's meme-worth motivational speech.
Interested? For $65 AUD, it can be yours!
We all know what LaBeouf would say… "Just DO IT."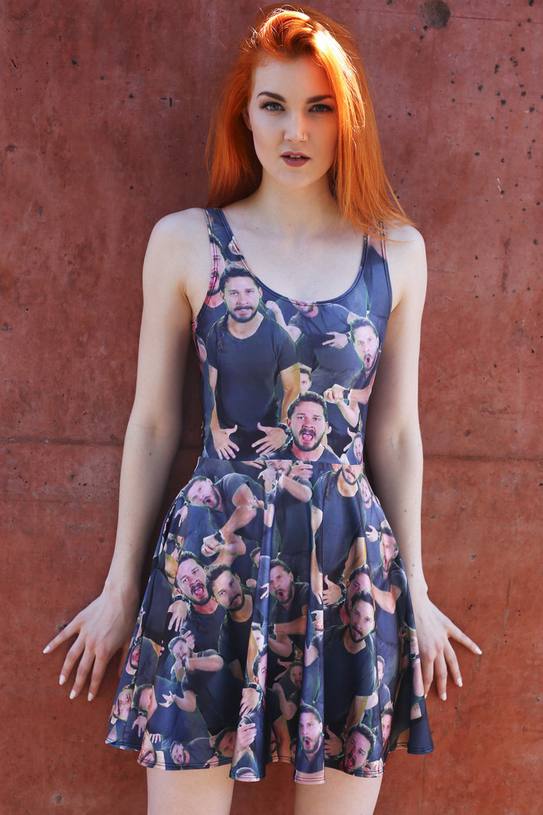 Source: Mashable
Want more? Get more from Kyle & Jackie O!