If you were watching last night's first episode of The Bachelorette, you would have definitely noticed Carlos Fang.
The guy stood out amongst the crowd of eligible bachelors for all the wrong reasons, mainly thanks to one over the top gesture.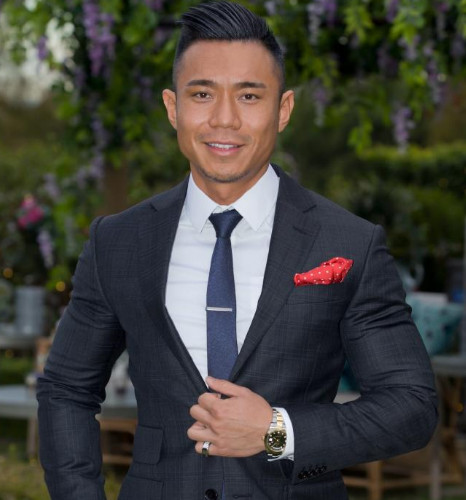 Many watchers were already feeling iffy about poor Carlos, a 29-year-old "business mogul", when he revealed to Georgia Love that he is stripper on the weekends and then showed no signs of holding back as he launched into an awkward strip routine that we're pretty sure no one else really wanted to see…

But what happened just before this had The Bachelorette stunned.
Upon meeting Georgia, Carlos unexpectedly pulled out a Tiffany's bracelet.
'I thought I'd give you a little gift,' he offered to which she replied: 'My goodness.'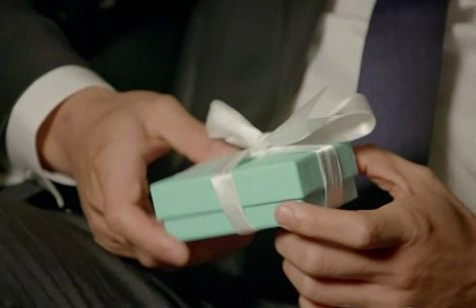 Totally digging for praise, he said: 'Coming to date one with a Tiffany box is a big move.'
Diamonds may be a girl's best friend but it's clear these ones didn't do much for Georgia.
Even the Tiffany's kind couldn't save Carlos, who was sent home at the end of the evening when he failed to get a rose.
According to The Daily Mail, Georgia returned the gift to contestant Carlos, soon after eliminating him on the Channel Ten show.
'The fact he did go home on the first night, I felt uncomfortable holding on to that – knowing how much it's worth, and that it's such a big gesture,' the brunette beauty told The Sydney Morning Herald.

'So I actually sent it back to him, with a note to say how much I loved and appreciated it.
'Given the circumstances, I didn't want to look as if I'd taken a gift, then sent him out the door. That's not the kind of person I am,' she added.
All class, Georgia!
Source: Daily Mail
Images/GIFS: Channel Ten
Trending now: JonBenét Ramsey's Brother Speaks Out For The First Time
Want more? Get more from Kyle & Jackie O!