We're not sure what we were more surprised about, the fact Richie handed out that heinous ring, or that we went through a whole Bachie season without him saying 'cool bananas'. WTAF? We're assuming the producers banned the word from all cue cards.
(Check out how our body language expert got it wrong.)
Even more shocking was Richie's choice of woman. While Nikki was the front runner, Australia was shocked when he gave his final rose to 24-year-old single mum Alex in tonight's Bachelor finale.
While Alex looked like the difficult choice, living in Melbourne and having a 5-year-old son, it seems love really does conquer all.
Alex wowed Richie from the moment they met, reading the rope technician a heartfelt poem on the first night.
"I've given up my life to cross paths with a beautiful stranger. So I'm going to give you some clues about me straight from the heart and hopefully with these we'll hit it off right from the very start,' she read.
'Few have made it past the surface, although they have truly tried. I guess there's quite a bit to time, more than meets the eye,' she continued.
We were even treated to a second reading of the poem tonight – aren't we so lucky…. Future Bachelor hopefuls take note, it's worth embarrassing yourself in the first episode!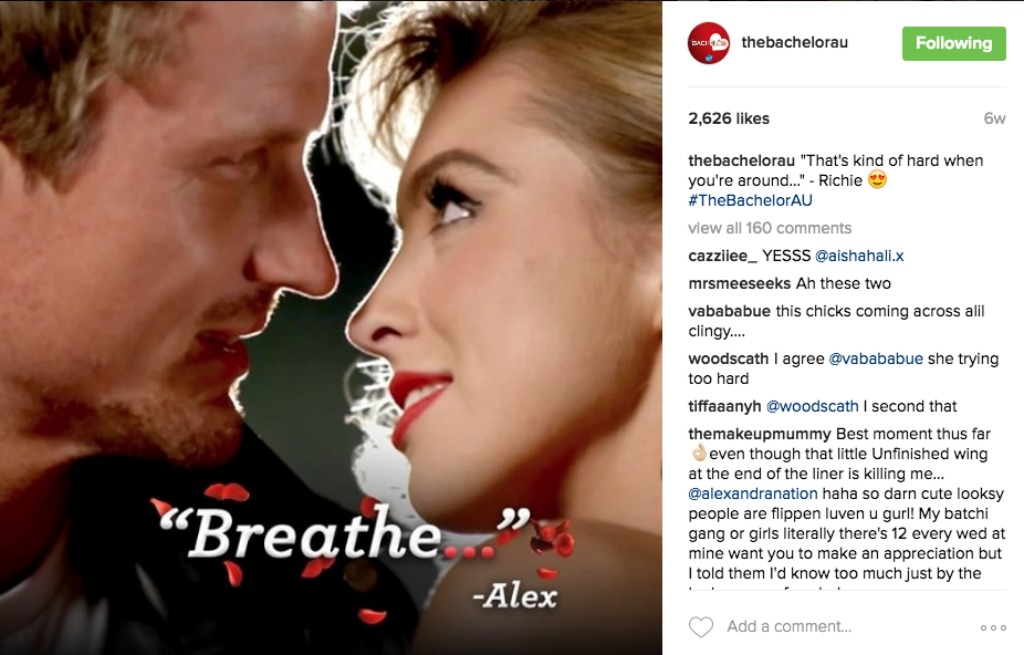 The pair bonded over their love of footy and after seeing them clown around in that chocolate bath, it's evident Richie was looking for someone to share a laugh with… even if it is a nervous one.
Things got real in tonight's episode when Richie's mum admitted she didn't picture her son with a single mum. 'Is Alex a single mum' Australia cried!? We've only been reminded every second of every episode. But it seemed the easy choice, was not where Richie's heart lay.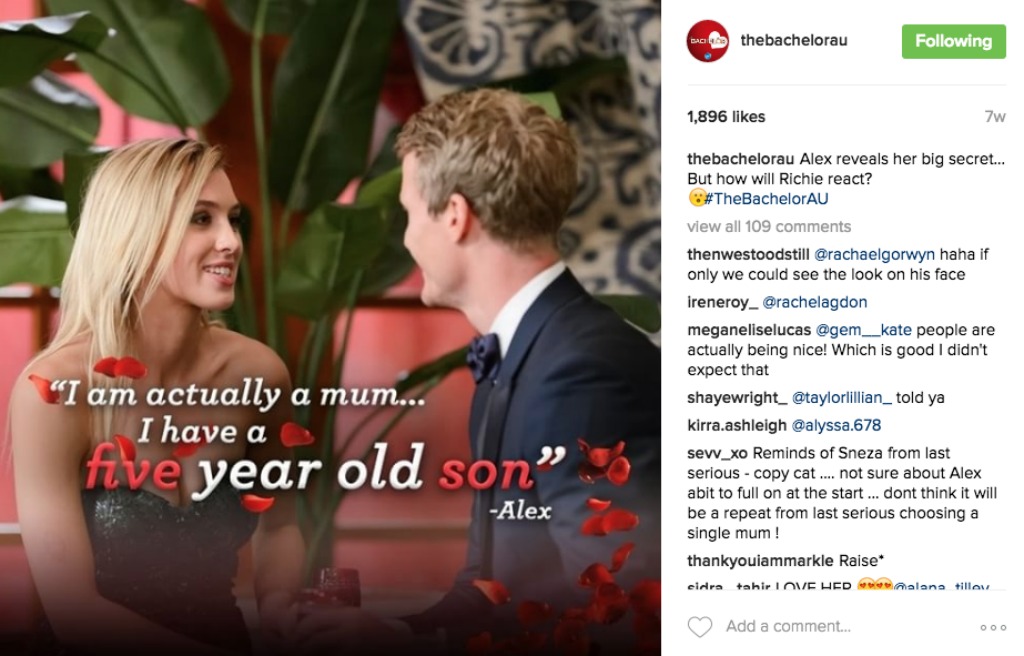 Alex is not the first single mum to win a Bachelor's heart. Last year Snez shocked viewers when she received Sam's final rose. It seems the secret to be next year's winner is having a child. You go girl!
Want more? Get more from Kyle & Jackie O!