The idea of receiving a naked picture of your father is so beyond the concept of disturbing that we can't quite believe we're even THINKING about it.
So we kind of don't have words for the story we're going to try and tell you. It's heavy. You ready?
This unnamed guy – let's call him Michael – gets a text from his dad reminding him to call his Aunt Linda for her birthday; Michael's dad swiftly follows that message with a straight-up nudie pic.
It's not often you can actually SEE the exact time someone starts needing therapy, but this is it.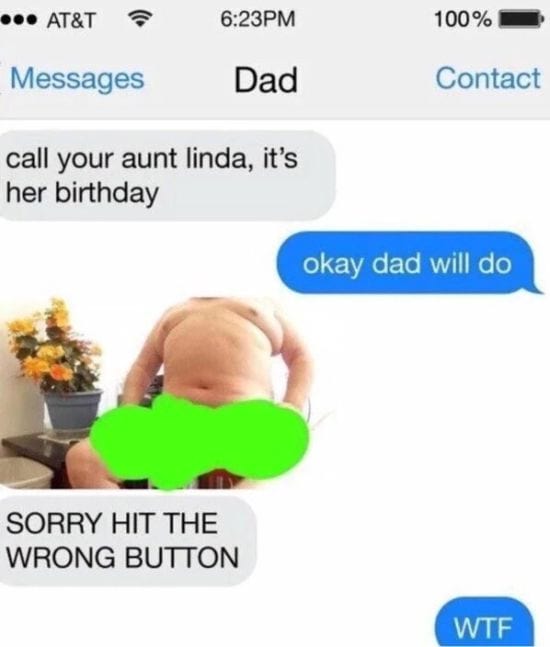 Unfortunately, the whole thing somehow manages to get even more f*cked up, when Michael starts COMPLIMENTING HIS DAD'S PEEN.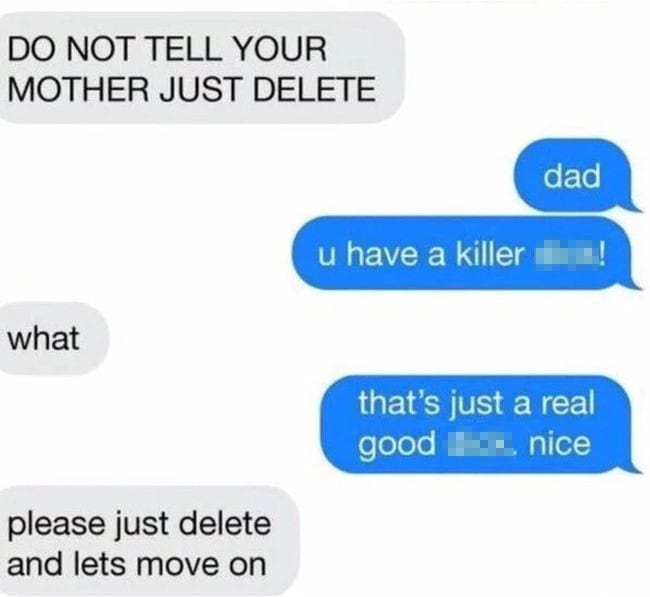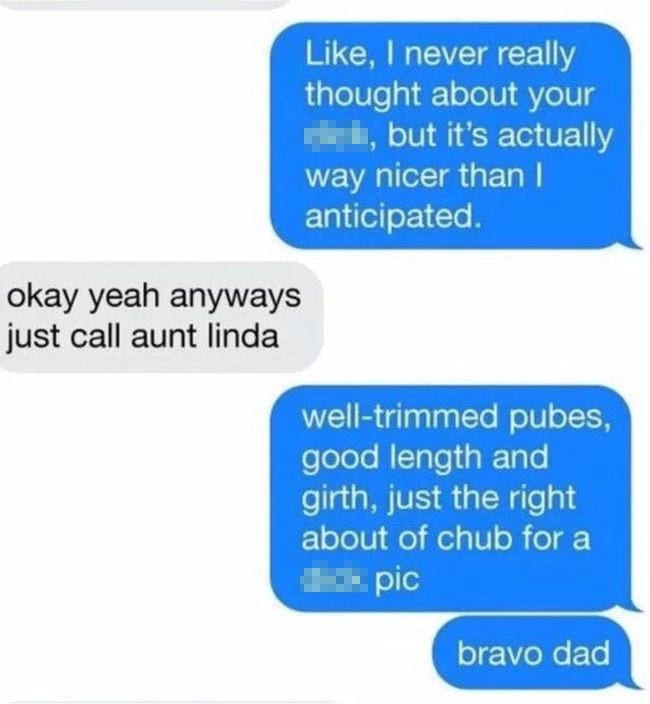 Yes. You read that correctly. Michael actually uses the term "chub".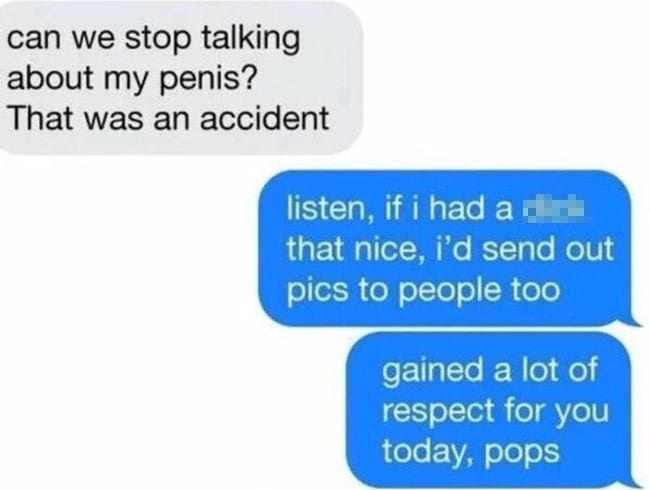 Anyone else doing this right now?
Well it gets worse.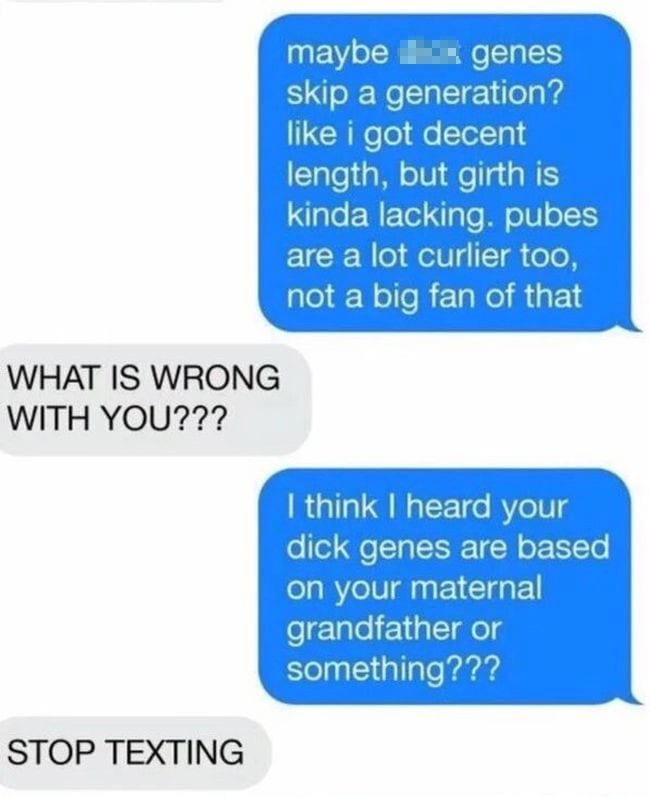 Yes. Please. Stop texting.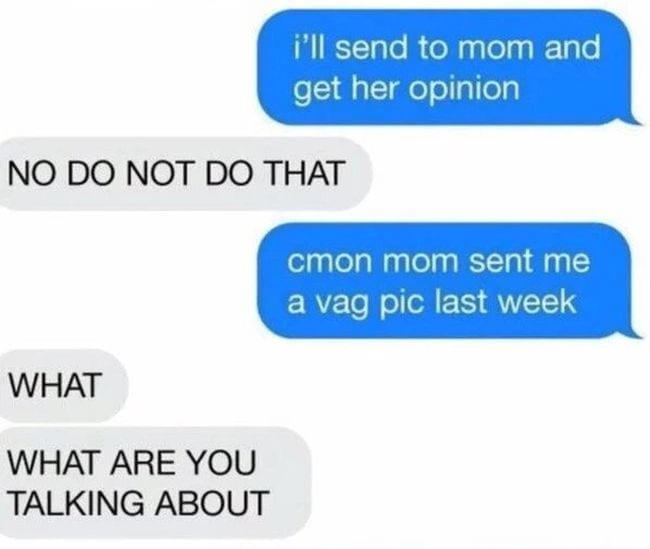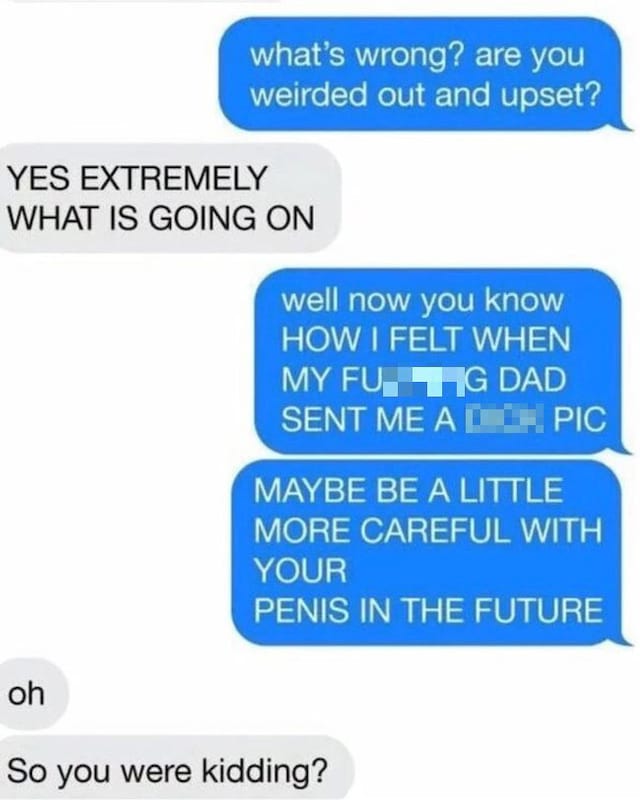 Fair enough we get where Michael is coming from but don't you think you've both suffered enough already?
If that was us we'd have turned off our phone, locked the door and crawled under the doona until the image eventually disappeared from our brains.
No offence, Dad.
watch: the first trailer for guardians of the galaxy vol. 2 is here
Want more? Get more from Kyle & Jackie O!