This is something we just cannot unsee!
A Wayne Cooper dress from Myer looks like it's covered in vaginas. Seven of them in fact.
Blogger School Mum bought the dress from Myer and was pretty happy with her choice… until she tried it on for her husband.
"I rather liked it when I tried it on in the shop," she wrote on her blog.
"Anyways when I got home I put it on for my husband to see what he thought and within a split second he was struggling to hold his laughter back.
"When you see it… you see it… and you can never unsee it!!"
Her husband immediately dubbed it "The Dance Of The Seven Vs".
She isn't the only one seeing it that way, a few women posted their own versions wearing the now infamous dress.
Jennifer Sewell posted this photo with the caption: "I tried it on with my 15-year-old daughter in the change room. She burst out laughing 'take it off mum!!'"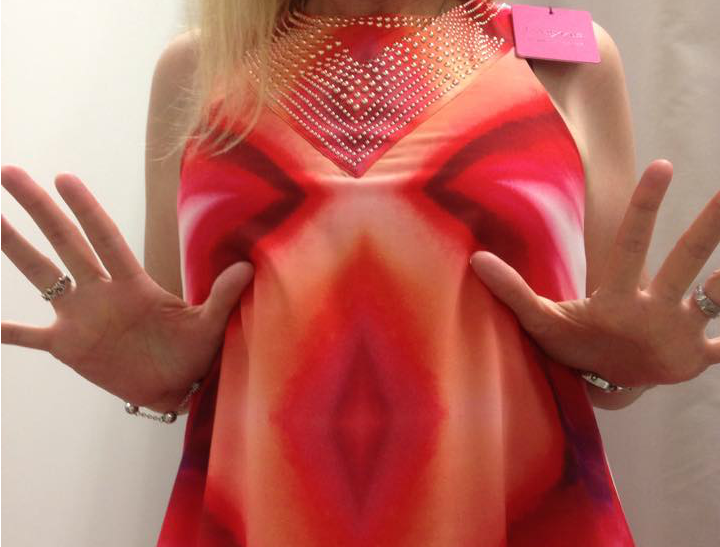 Image via Facebook
Another post said: "Wonder if the Myer staff get a kick out of their customers laughter?"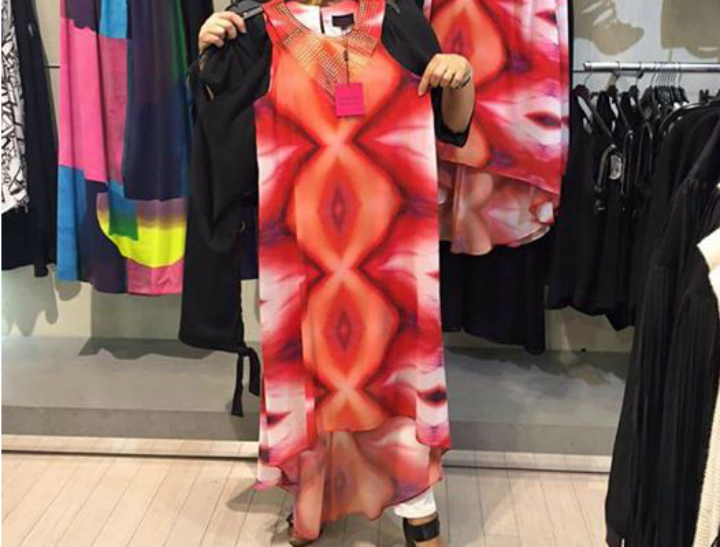 Image via Facebook
Our favourite part of the whole thing has to be the puns that came along with it.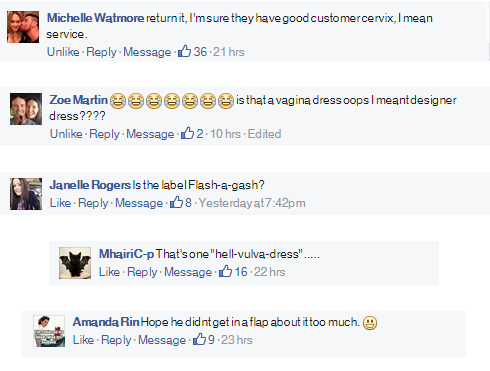 Image via School Mum
But we also see something a little different… Tilt your head to one side – BAM! It's a pair of breasts. Slightly skewed and disproportionate, but we're claiming it.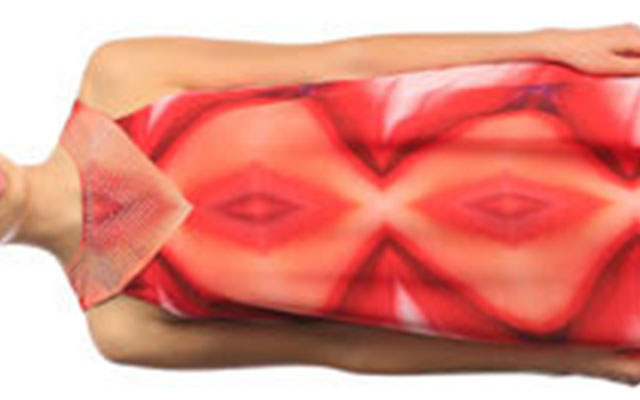 Image via Myer
You can still buy the dress online at Myer, and what would you know? It's on sale. For $145 you can own the dress that's an accidental celebration of lady parts.
This dress can do it all when it comes to the intimacies of a woman's body.
H/T Mamamia
Images via Facebook