Jessica Byrnes-Laird had spent the day at the beach with her boyfriend in Louisiana, and the two routinely stopped at a convenience store so her boyfriend could buy cigarettes.
They had spent the day swimming and were on the way home in the American heat, and Jessica was wearing her bikini.
This is when Jessica's story takes a sharp, violent turn.
She was waiting in the car for her boyfriend with the windows down, when she begun being catcalled by a group of four to five males.
Surveillance footage shows the gang of men approach the car and begin catcalling her.
Her boyfriend left the store and heard the comments in the car park and approached the men, starting a fight.
He got back into the car, but one of the men grabbed a pipe and threw it into the passenger-side window, hitting Byrnes-Laird in the face.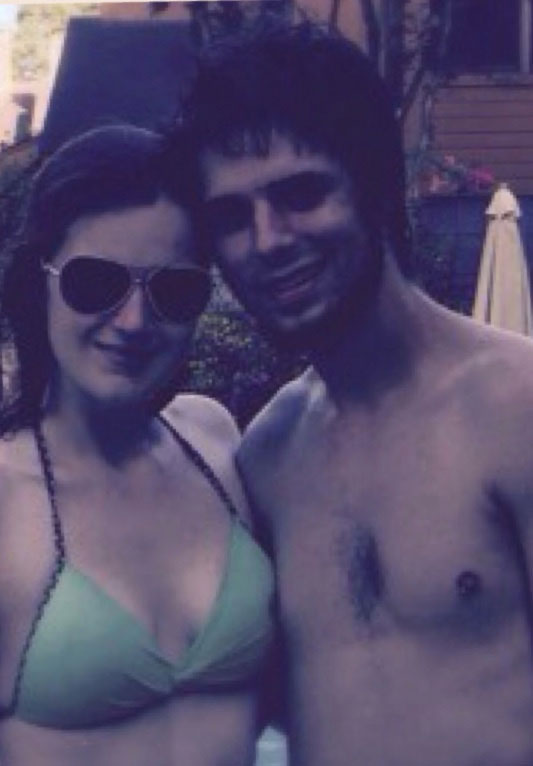 She has at least 10 broken teeth and too many stitches to count, she told KTBS – but it's the psychological damage that is impacting her more.
"There's a little bit of fear, honestly, because going through this make you realize how delicate life is, and you never know what can happen," Byrnes-Laird said.
"Things happen so suddenly, without warning.
"All the support that's been shown towards me, I'm so extremely thankful,"she said.
She has started a GoFundMe page to help her pay for the dental work she now needs, but she might have permanent scarring.
The page has raised over $10,000 so far, and local authorities are searching for the attackers.
Source: Daily Mail
Photo: GoFundMe
Want more? Get more from Kyle & Jackie O!