In the latest 'thing that looks like another thing' news, is this shawl from Fendi.
The "Touch Of Fur Shawl," which retails for an eye-watering $AU1388, has gone viral.
Because it looks like… a vulva.
Even more (explicitly) so when flipped upside-down.
The shawl was released as part of Fendi's latest womenswear collection but it seems the 'rosewood' hue has been removed from their website. It's since sold-out on shopping site, Farfetch.
You can still get it in blue or red, but considering what now can't be unseen, these colours seem rather concerning.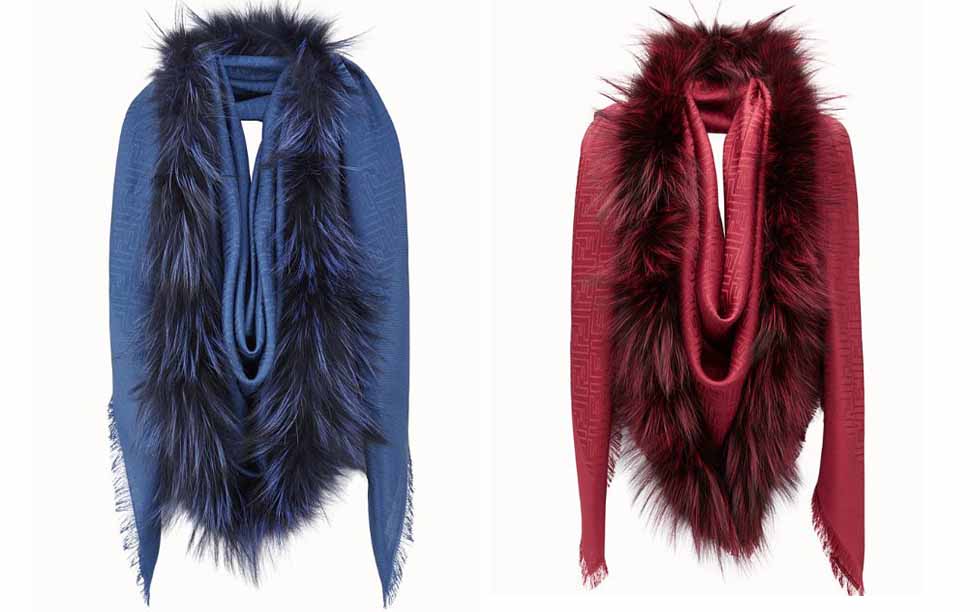 The Italian fashion house has also been dragged for using real fur.
Omfg… it's rather , ermmmm .. 🙈 pic.twitter.com/HmKcELzfLg

— Filthy Remainer Sharon (@Marshall5Sharon) October 12, 2018
Look at this fancy scarf. It looks like vulva and costs £750. Ha. https://t.co/eQ6l7FIw21

— Ellen C Scott (@EllenCScott) October 13, 2018
It get really real when you flip it over 😭 pic.twitter.com/eqfNVeoru0

— Eartha Kitten (@ginandtectonica) October 13, 2018
https://t.co/HrlZInnNNW Hmmm, I wonder if it comes with a matching muff… #fendi

— Adalisa (@yourchigirl) October 16, 2018
I am both highly amused by this @Fendi shawl which has a distinct vagina vibe, and appalled that it's trimmed in real fox fur. Lols and disgust in equal measure for the bargain price of just £750. pic.twitter.com/dlFK1zkV5w

— Fiona (@Fiona31814) October 14, 2018
Want more? Get more from Kyle & Jackie O!