Husband-to-be Ben had one job to do for Bride-to-be Amy for their upcoming nuptials – his task was to design and send out the Save-the-Date wedding invitations.
This is what he came up with…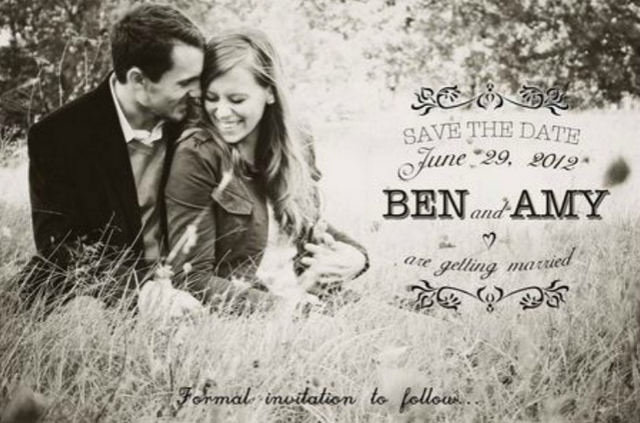 From faraway, everything looks great, doesn't it?
It has the classic monochrome photo of the happy couple, the elegant font, no spelling errors to see…
Take a closer look.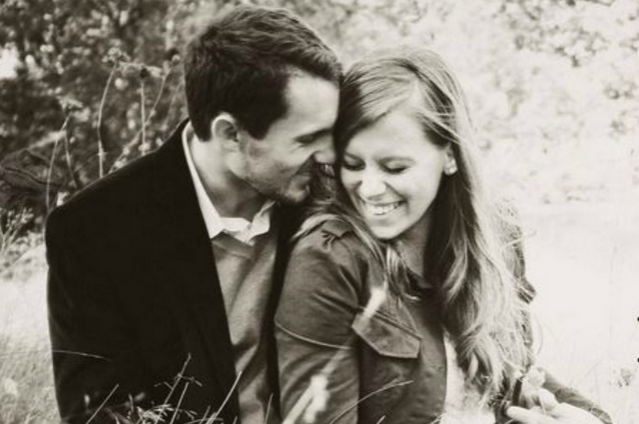 Still can't see anything wrong?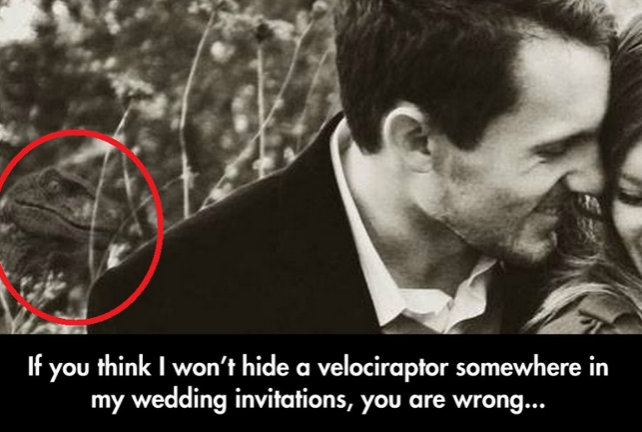 Hubby-to-be Ben managed to hide a Velociraptor in the background, without the knowledge of fiancée, Amy.
The images were originally posted on Reddit, with the title, "I had to wait until they were sent out, but it was worth it! SAVE THE DATE EVERYONE!"
They were also posted on Imgur, with the title, "Why the husband shouldn't make the wedding invitations".
Whether you love it or hate it, you have to praise the man's Photoshop skills!
H/T iVillage
Want more? Get more from Kyle & Jackie O!