Let's be honest, whenever Steve Price joins The Project we're sure to see some differing opinions.
It was only last month he made headlines after going head to head with Jamila Rizvi and being accused of belittling her.
So, when he joined the panel last night to talk about protestors at Parliament, we were expecting to see emotions flare.
And didn't he deliver!
This time it was Waleed Aly and Dr Chris Brown going head to head with Price – and he did not seem impressed at all.
After Aly joked that the openly right-winged Price would have been all for the protests, things kicked off.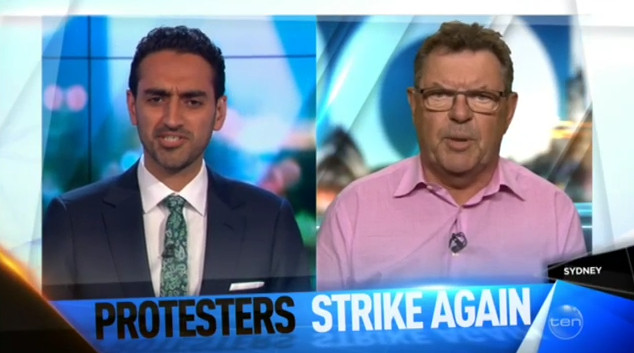 "Free speech shouldn't mean a free for all and the mistake that these feral protesters made yesterday was storming into the chamber and disrupting our democracy," he retorted.
"That was Question Time, these lunatics go in there and they glue themselves with super glue to the railings and then Question Time had to be cancelled and put back for about a half an hour."
It quickly went downhill from there as Price and Aly exchanged blows.
But it was when Brown chirped in that Price really lost his patience.
"Pricey, the issue here is that Parliament is the house of free speech, if you're limiting where people protest …" Brown started before being interrupted by Price with a "for God's sake Chris!".
By the time the segment ended, Price's face pretty much said it all…
Who are you siding with on this argument?
Want more? Get more from Kyle & Jackie O!