With 'Frozen The Musical' playing at Capitol Theatre, restaurants around Darling Square want to get into the spirit by creating unique 'Frozen' inspired dishes so you can treat yourself to a magical night!
Whether it's a before the show dinner, or a fantastical dessert after or even if you're not going to the musical at all and just want to try some of these delightful creations, here is a list of what's on offer and where to go!
North Mountain Pancake Stack $22 – Auvers Dining
A gloriously blue Spirulina pancake stack with Lychee Mascarpone.
Drizzled with Spirulina glaze, Blue Curacao sugar crisp, Royal Icing snow flakes, vanilla ice cream and fresh berries this pancake stack takes my breath away.
Arendelle Fjord $32 – Auvers Dining
Named after the city of Arendelle that Elsa rules over, Auvers is offering up a fancy Sousvide Blue Eye Cod with risotto, tempura oyster, Spirulina fish broth, edamame, tuile and radish.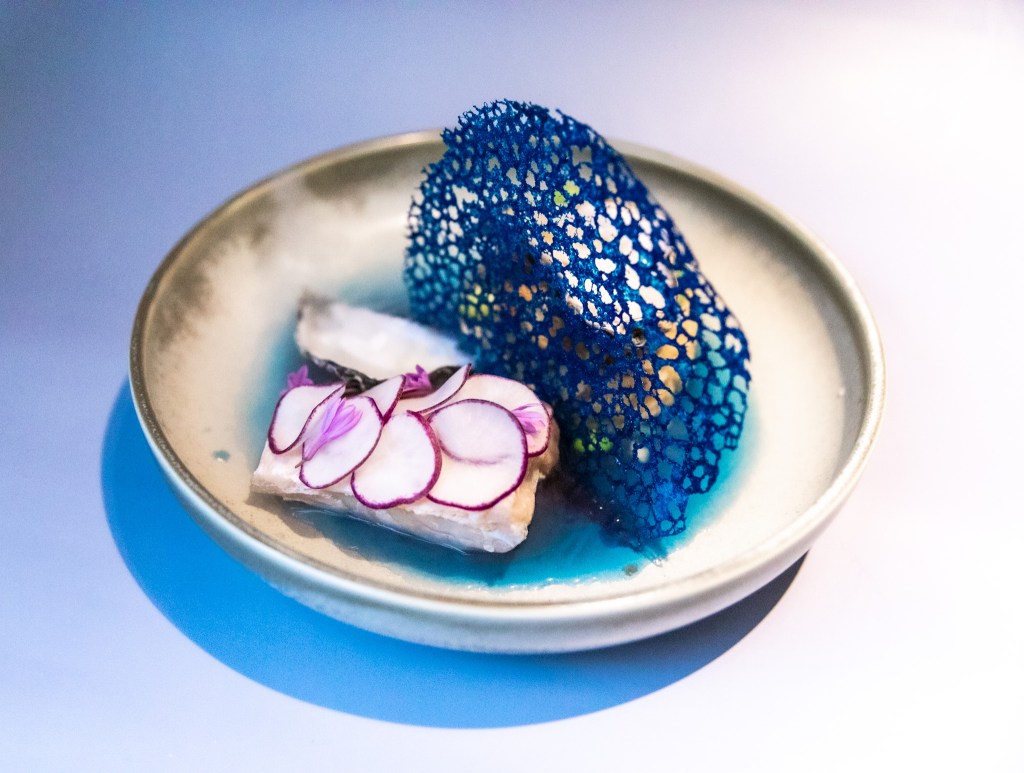 The Coronation Croissant $7.50 – Auvers Dining
This is one for those who might want a quick experience that doesn't lighten the wallet!
The croissant is jam packed with deliciously creamy Spirulina, Blue Caracao sugar flakes and Royal Icing snow flakes.
It looks like it's to die for.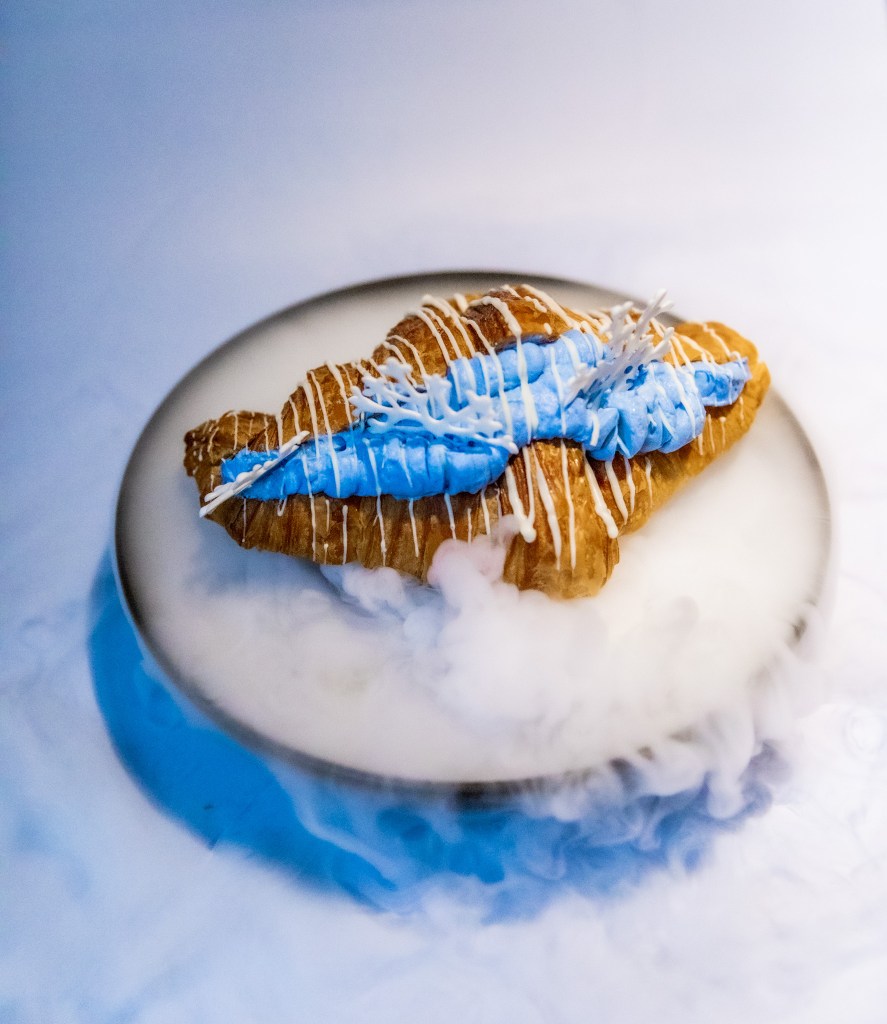 The Snow Queen Cocktail $18 – Auvers Dining
White Rum, Banana Liquor, Blue Curacao, Coconut puree, Pineapple juice, Butterfly Pea flower tea all blended with ice and topped with a flamboyant fluff of fairy floss and house made sugar flakes.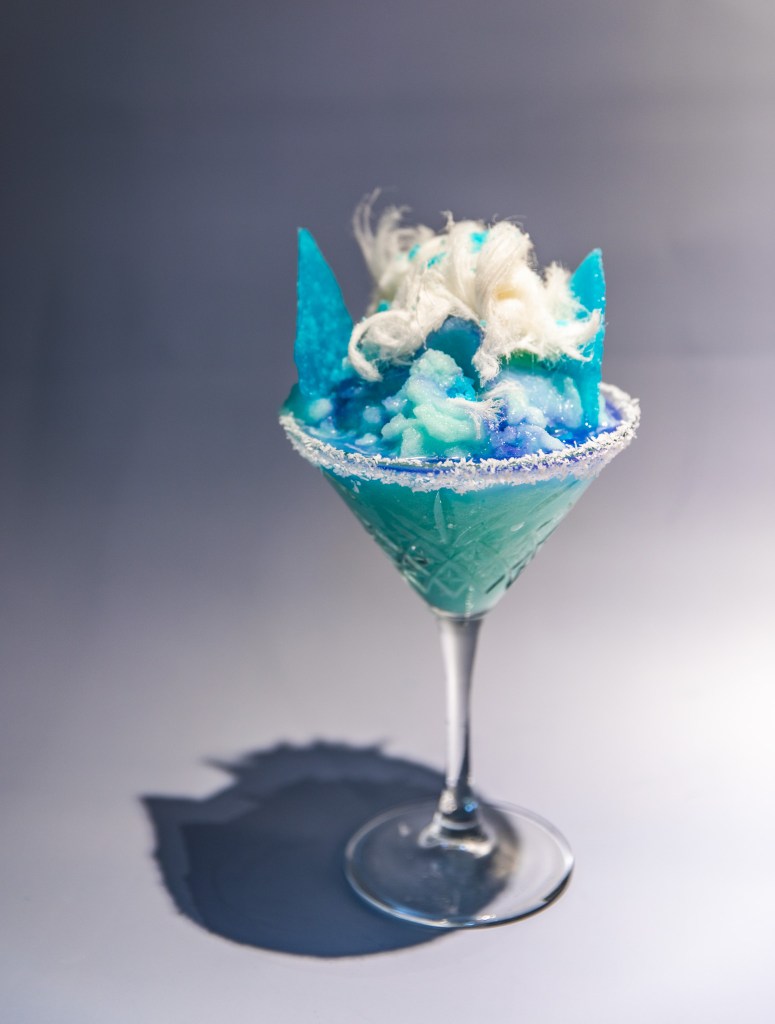 Ice Palace Mocktail $7 – Auvers Dining
This dainty beautiful mocktail contains Blue Curacao syrup, tonic water, natural extracted pink grapefruit cordial and a fresh squeeze of lime juice.
It's sounds so refreshing and the perfect drink to cool down in the summer.
Warm Hug $6 – Auvers Dining
This cute little mug is maybe one for the little ones (or you biggies, no judgement here!)
Warm milk frothed with premium White Chocolate, thick Coconut Puree, topped with whipped cream, crispy vanilla waffle, marshmallows and house made sugar flakes.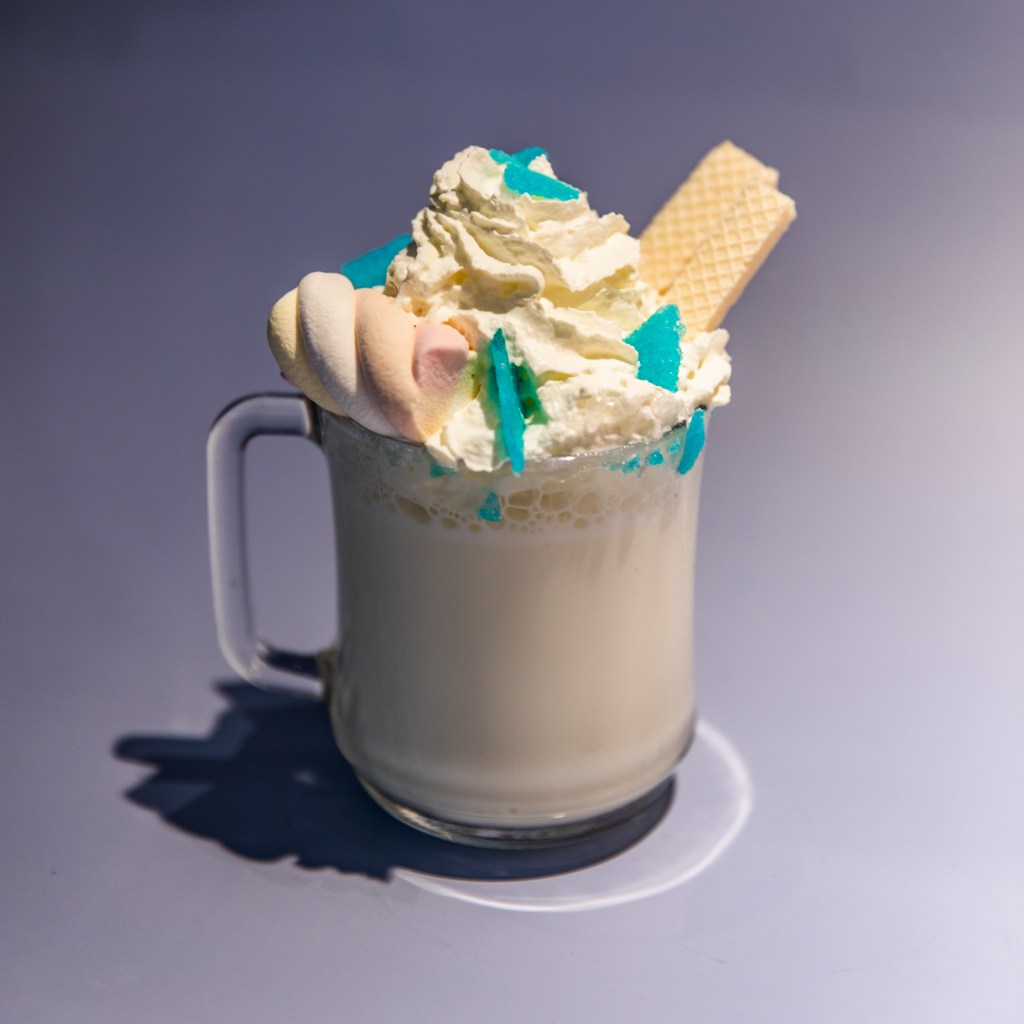 Ice Blue Mazesoba $20 – IIKO Mazesoba
House made cold ramen made blue with natural Blue Pea Flower, blue soft eggs, nori and a variety of seasonal vegetables including purple cauliflower and purple cabbage makes this delicious Japanese dish a sight to see!
The Frozen Storm $15.90 – Dopa Donburi & Milkbar
This one is what I'm PERSONALLY super excited about!
Blue Pea flower ice, blue Spirulina syrup, coconut and banana cream, purple potato, sago, coconut jelly.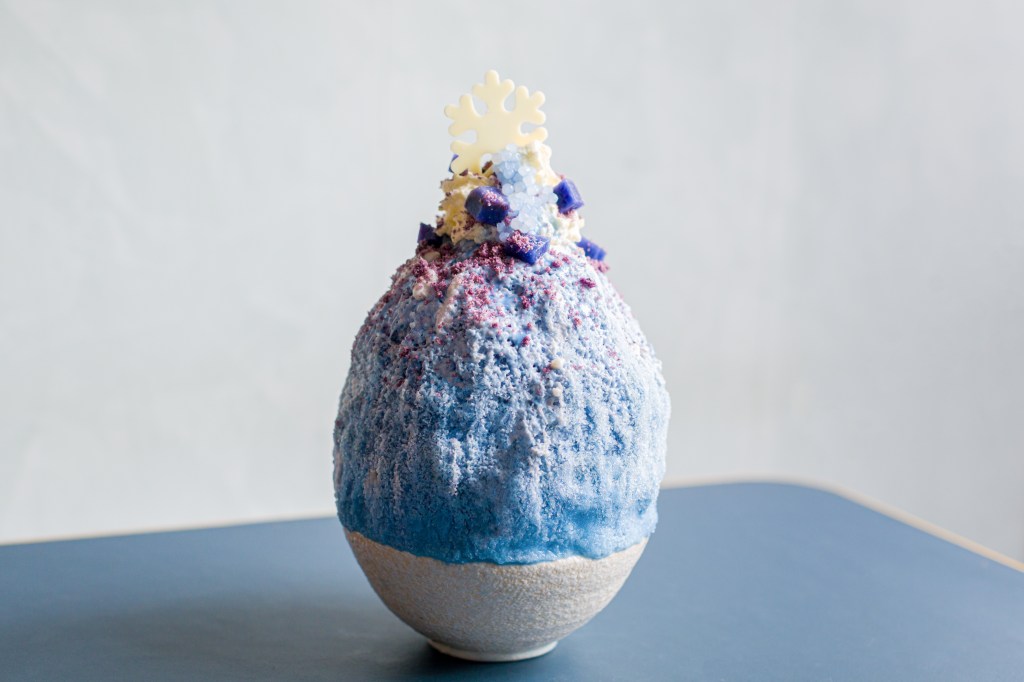 Snowstorm $12 – Kusuka Cafe
If you're not aware of Kusuka, then you should be because they make the most incredible drinks.
The snowstorm is no different with Butterfly Pea and fruit infused green tea with coconut.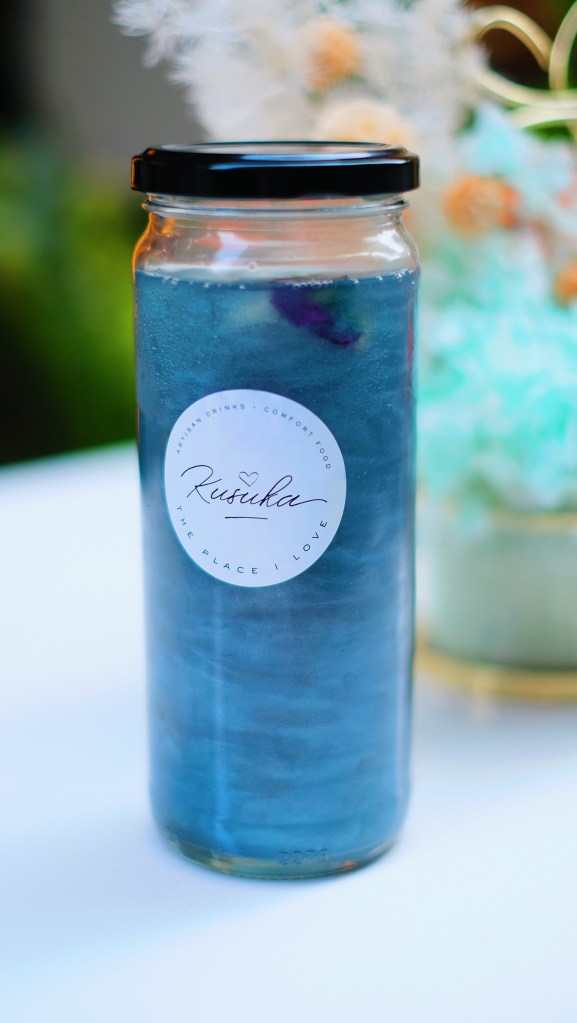 My heart fills with joy at the thought of all these incredible chefs wanting to celebrate something like Frozen!
It's honestly so cute.