When you think of a wedding what usually pops to mind is a gorgeous white dress, classy food and some amazing dancing!
The First Dance between the bride and groom always grabs the attention of the guests, mainly because most are curious about what song the happy couple have picked.
And now, thanks to Spotify, we now know the Top 10 First Dance Songs and there are some absolute classics in here!
Etta James, Adele and Lonestar all make the cut but there's no surprise as to who clinched the number one spot. Yep, Ed Sheeran's Thinking Out Loud has captured the hearts of thousands of newlyweds.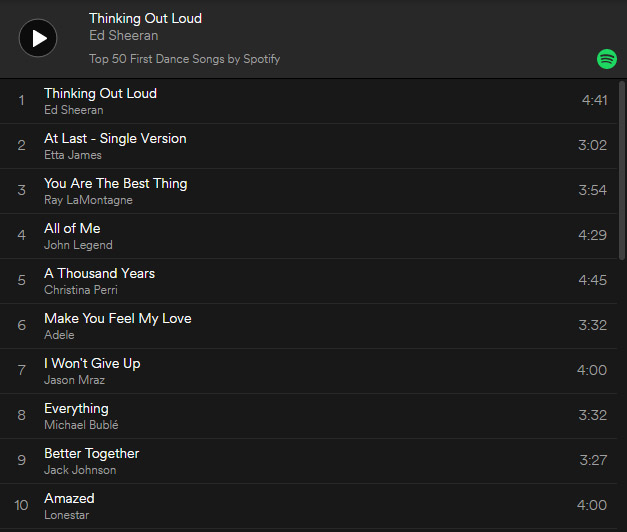 Something to think about the next time you let loose on a wedding dance floor.
Just don't be this guy…
Love this? You'll love this bit from Will & Woody – catch the boys weekdays from 4PM on KIIS 1065