Just one day after Bella Hadid was caught looking at old photos of her and ex-boyfriend The Weeknd, the pair came face to face on the Victoria's Secret Fashion Show catwalk.
And, even though we know it was an amicable split – Bella reportedly headed straight for a catch-up with her former beau just moments after her flight landed in Paris – it became clear the moment they locked eyes on the runway that there's still a lot of feelings there.
Her face actually lights up as soon as he turns to look at her.
Oh we can't take much more of this.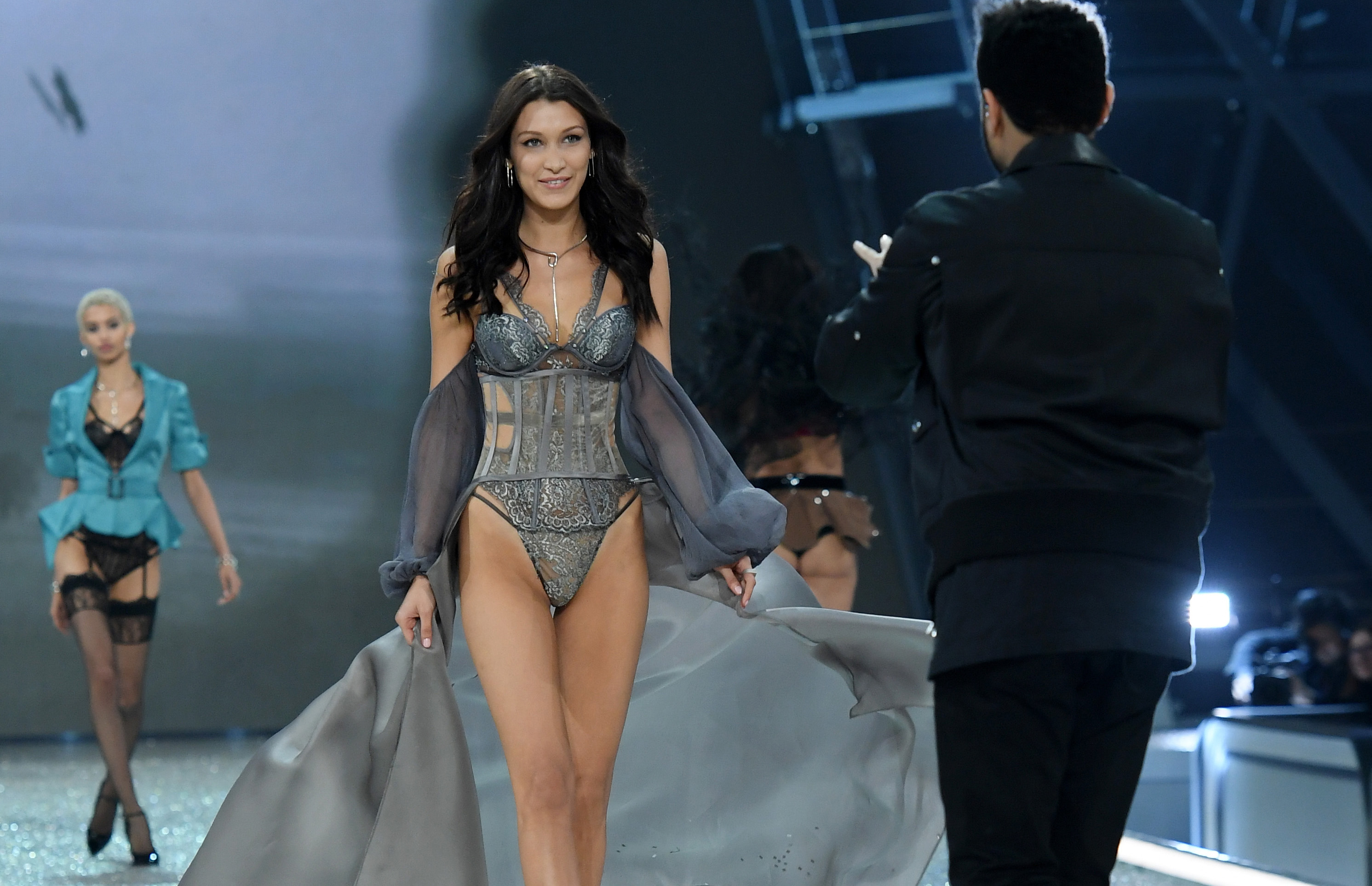 Then, of course, she's back to supermodel pout-mode and being the consummate professional that she is but it's too late.
We know. Bella still hearts The Weeknd.
Here's hoping the other Angels tuck her into bed with a tub of Ben & Jerry's and The Notebook as soon as the show's over.
WATCH: The First Trailer For The Beauty And The Beast Trailer Is Here!
Want more? Get more from Kyle & Jackie O!