If you've ever been into Sydney's iconic Kings Cross, you're no doubt very familar with the coke sign, all lit up and overlooking the Cross.
However, lately the sign has been looking weathered and in dire need of an update, so it was taken apart to be replaced, revealing a mural underneath it.
But no-one knew who was responsible for the artwork.
After seeing the report in the Wentworth Courier, Roger Foley, aka Ellis D Fogg contacted the Wentworth Courier to set it straight.
Mr Foley said he was commissioned in 1973 to project images of moving liquids, pouring from a tipped bottle painted on the wall.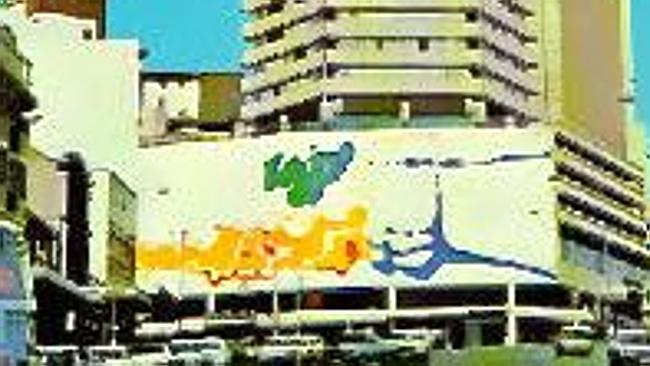 "It wasn't a Coke advertisement at that point," he said.
"I get the impression it was designed to entice someone like Coke to … use the space for an ad." And it worked! The 41m-wide Coca Cola sign was installed the following year.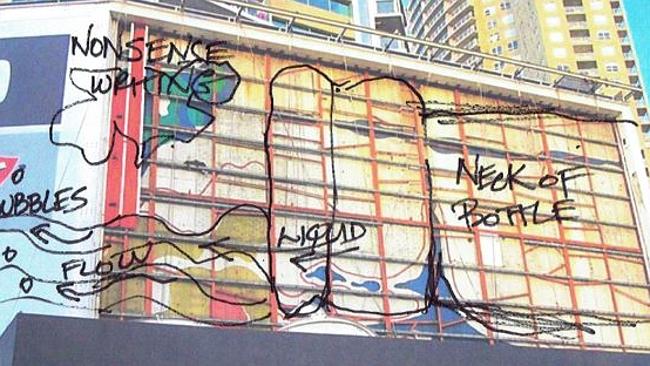 The sign has been removed to make way for a brighter one, due to be turned on in early 2016.
The people of Sydney are still undecided as to whether the sign is too much corporate advertisment for one place, or if it's a precious part of Kings Cross – and Sydney – heritage.
Source: Daily Telegraph
Images via AAP and Daily Telegraph
Want more? Get more from Kyle & Jackie O!