Survivor is a show about outlasting and outplaying your competitors, but rather than discussing the ins and outs of the game, all Survivor fans could talk about was contestant Kate's infected boil.
The 28-year-old was faced with the option of staying or leaving after developing the boil under her armpit. Kate chose to stay and underwent emergency surgery to stay in the competition.
Channel Ten chose no to air the removal of the boil, deeming it too graphic to show in the 7:30 time slot.
This angered Survivor fans who hit out on Twitter, demanding to see the boil being popped and drained by a doctor. How dare they sensor the gruesome removal at tea time! Disgusting…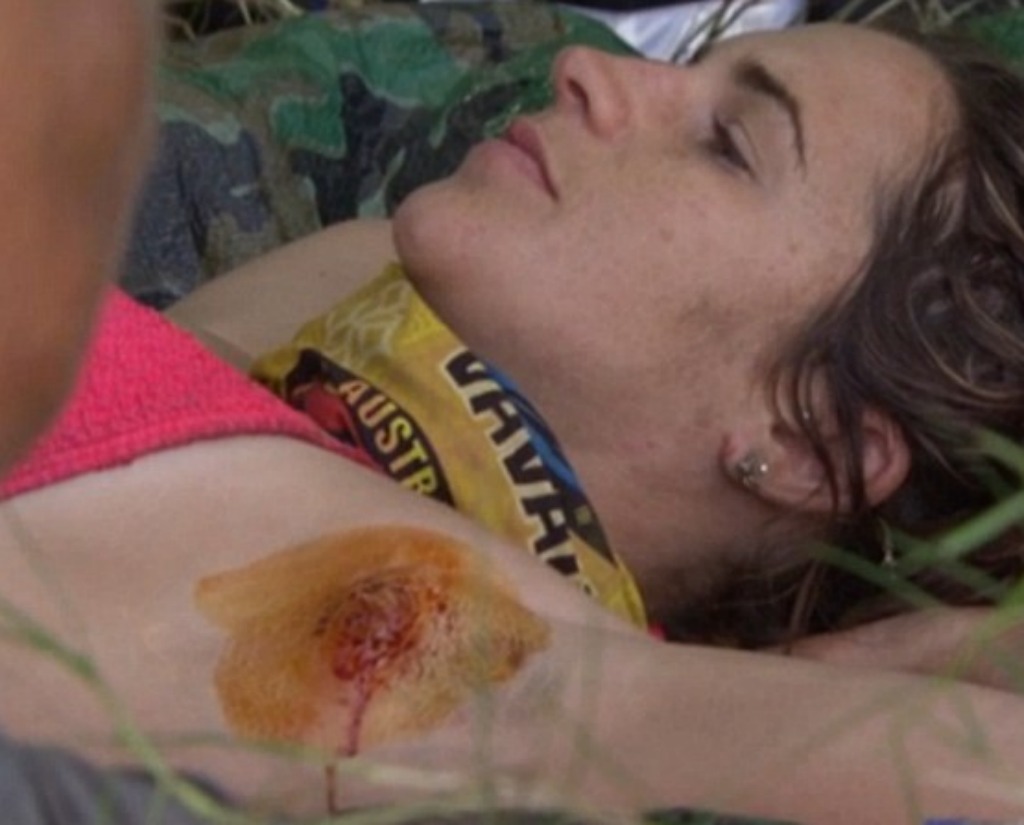 Source: Network Ten
Well Channel Ten have proven that if you ask, you will receive. The never before seen clip shows the doctor plumping the infected boil with her thumb and index finger before she extracts the puss with a syringe.
The boil now has it's own Twitter account and hashtag… so now boils get 15 minutes of fame.
Take a peek if you have a strong stomach.
Want more? Get more from Kyle & Jackie O!