We've been neck deep in relationship news surrounding Ariana Grande and Pete Davidson and we just can't stop (soz)
In an indirect Q&A on Twitter, Ari's been dropping info all over the place. When news first broke of their engagement, she responded to a fan's tweet confirming it.
In a since-deleted tweet (thank God for screenshots) she's let on that Pete's got a massive package.
A fan tweeted Ari asking "how long Pete is". The fan backtracked, realising the double-meaning and rephrased. What she was asking about the interlude dedicated to Pete on the new album Sweetener. That didn't stop Ariana from having a bit of fun with her response.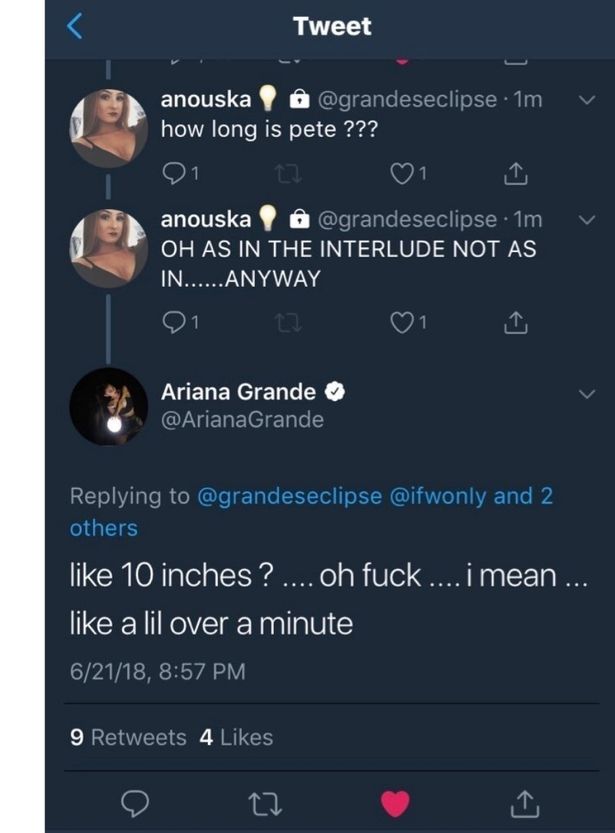 We thought it was a joke until we did a bit of digging.
We're not gonna post the proof but just know, it's out there.
A push in the right direction: MTV 2013. Search if that kinda thing floats your boat.
Want more? Get more from Kyle & Jackie O!