This stage in the lockdown you might find yourself in the kitchen passing the time by making your one-millionth batch of brownies or once again attempting to bake your own bread like a crazy person.
But that's 'peasant talk'!
It's time you whip up a dessert that's fit for a Queen – literally.
A recipe has surfaced online that was written by our very own Queen Elizabeth II, called 'Drop Scones' aka. 'Scotch Pancakes'.
The formula was first written in a letter to former US President Dwight Eisenhower after he made a visit to Her Majesty's Balmoral estate in Scotland (when Queen Elizabeth was just 34 years young)!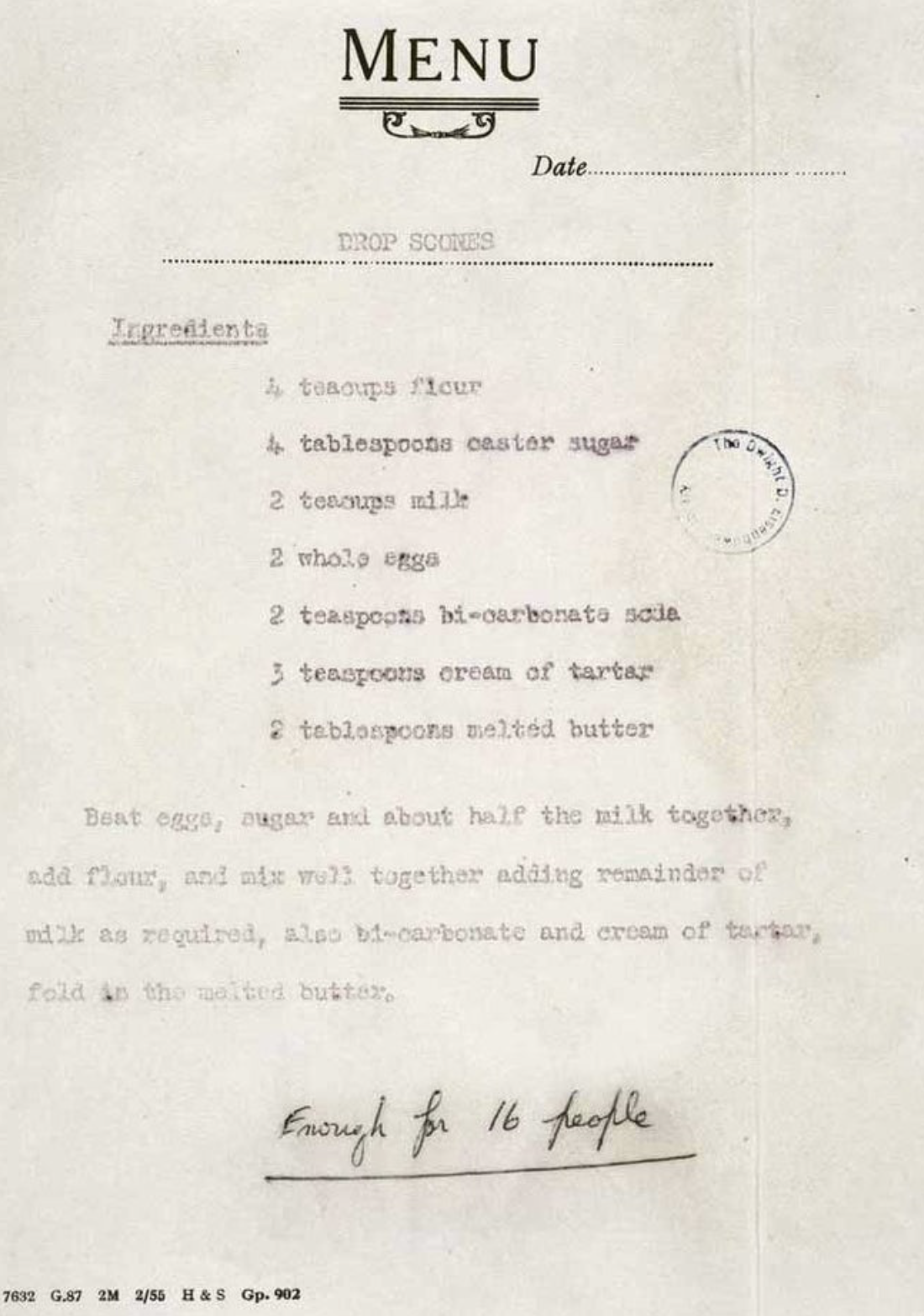 Image: National Archives
The letter reads as follows: "Dear Mr President"
"Seeing a picture of you in today's newspaper, standing in front of a barbecue grilling quail, reminded me that I had never sent you the recipe of the drop scones which I promised you at Balmoral. I hope you will find them successful."
Queen Elizabeth also offered up some cooking tips:
"I have also tried using golden syrup or treacle instead of only sugar and that can be very good, too."
"I think the mixture needs a great deal of beating while making, and shouldn't stand about too long before cooking."
If you're keen to make these royal tasting Scotch Pancakes (which are like the pancake's slightly thicker and fluffier older brother), check out the recipe:
Ingredients:
3 cups (400 g) all-purpose flour
2 teaspoons baking soda
3 teaspoons cream of tartar
1/4 teaspoon salt
2 eggs
1/4 cup of superfine sugar, or a heaping 1/4 cup white, granulated sugar
1 1/2 cup (350 ml) of whole milk (and maybe a little more if needed)
2 tablespoons butter, melted
Method:
Beat eggs, sugar and about half the milk together.
Add flour, and mix well together adding the remainder of milk as required.
Add the bi-carbonate and cream of tartar, then fold in the melted butter.
Heat a frying or griddle pan with some melted butter in.
Pour in two or three large spoonfuls of the batter (make sure they don't touch each other).
When the batter is bubbling on top, flip over each drop scone. They are ready when each side is slightly browned.
Serve with whatever you fancy: fresh fruit, maple syrup or jam.
Want more? Get more from Kyle & Jackie O!