Yesterday the world came to a bit of a standstill when Kim Kardashian released snapchats showing video footage of Taylor Swift agreeing to Kanye West's song 'Famous', a track she would later reference in a speech when discussing 'people who try to take credit for our fame'.
Well, didn't the internet just lose its nut a little? One by one star after star began coming out of the woodwork and choosing a side, whether declaring it publicly or not.
The one post that seemed to go mostly unnoticed, was a tweet from Katy Perry, that simply said 'haha''.
She then swiftly deleted it, pardon the pun.
Obviously Katy is loving sitting back and taking in the show, seeing as she and Taylor are long time foes, made apparent by Taylor's ex, Calvin Harris, when he tweeted her saying THIS, 'I know you're off tour and you need someone new to try and bury like Katy ETC but I'm not that guy, sorry. I won't allow it.'
It was in reference to her leaking the fact that she wrote his new smash with Rihanna 'This Is What You Came For', despite agreeing that she wouldn't leak that information.
Soon after Katy's 'haha' tweet was taken down, the internet erupted, and not in a good way. Like a Tsunami.
Katy tweeted again, this time highlighting her new song, 'Rise'. A subtle dig from the pop star.
#RISE above it all: https://t.co/ToeZNtE4rE

— KATY PERRY (@katyperry) July 18, 2016
Next, Demi Lovato liked a timely post on social media simply saying, 'I LOVE KIM KARDASHIAN.'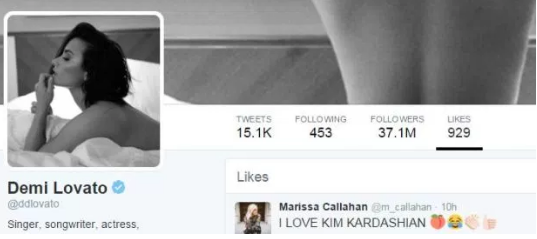 Then, Justin Bieber weighed in – sort of.
Posting a creepy video saying 'Less hate, more love'.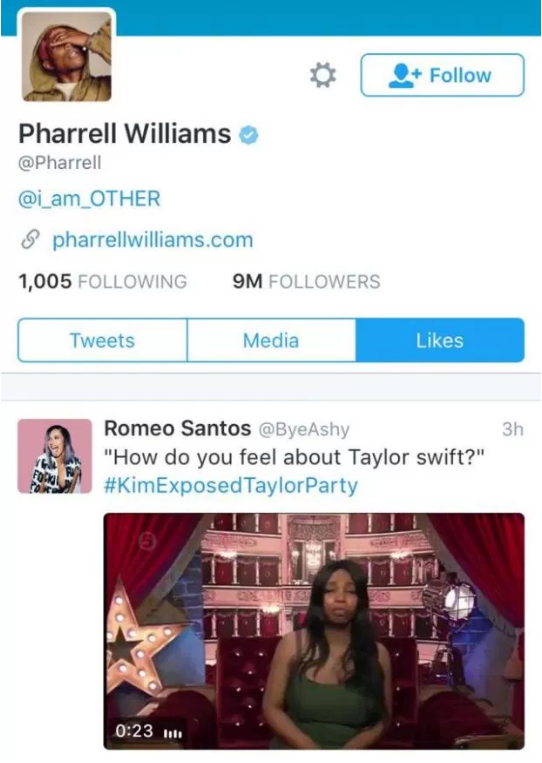 Pharrell Williams also liked a 'shady' tweet directed at Taylor before unliking it. Weird.
Then Ruby Rose said her piece, before denying that it had anything to do with the Taylor/Kim drama.
Then the MOTHER of all battles; Khloe Kardashian V Chloe Grace Moretz. Already on the Kardashian black lift for shaming Kim's naked selfie, Khloe was quick to jump on Chloe for her comments.
Is this the a hole you're referring to @ChloeGMoretz ??? pic.twitter.com/h56S8FvNWr

— Khloé (@khloekardashian) 18 July 2016
Turns out it wasn't her with the a-hole poking out. As she made VERY clear soon after.
Side note pic.twitter.com/RzgeSYphrC

— Chloë Grace Moretz (@ChloeGMoretz) 18 July 2016
My Lord.
Want more? Get more from Kyle & Jackie O!