If you haven't already, meet Poot Lovato…
make the world aware #pootlovato pic.twitter.com/zZi4x2lFil

— spooky del (@smolcutie) October 19, 2015
Poot is an internet meme created out of a weird picture of Demi Lovato. Someone on Tumblr circulated a photo of Demi at a weird angle and claimed the person in the photo was not Demi but instead Demi's twin sister who the public have never seen because she's lived her entire life in a basement.
Incase you haven't quite caught on, this is all fake and Demi definitely does not have a twin sister who has lived in a basement for her entire life.
Once Demi saw the meme, she furiously tweeted (and later deleted) about it: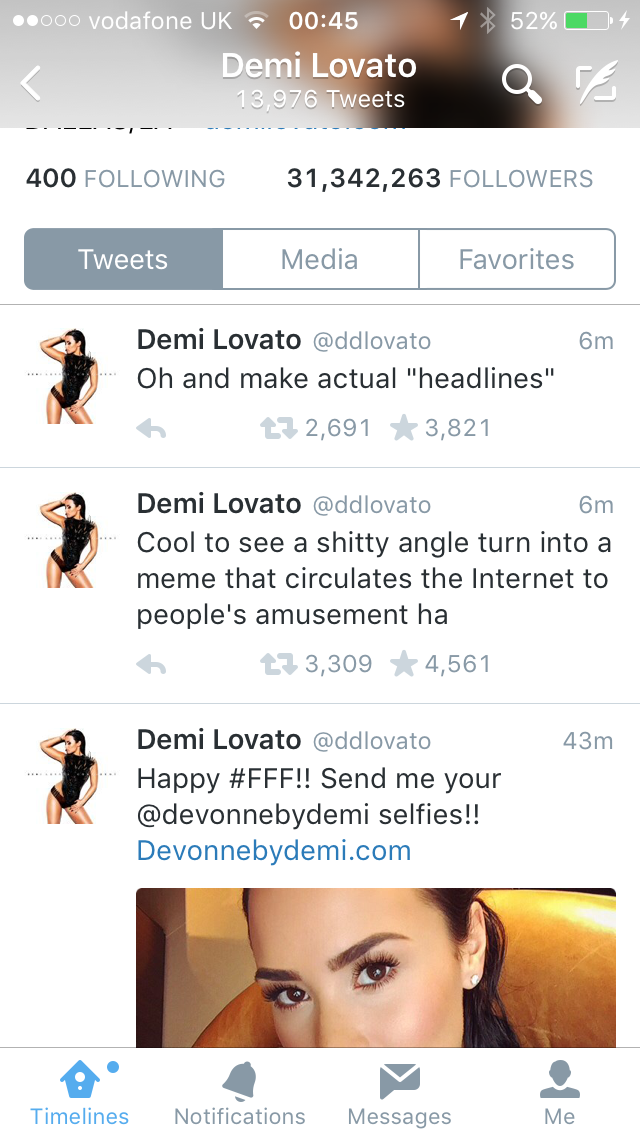 Source: cosmopolitan
Want more? Get more from Kyle & Jackie O!