Adam Lyons has two girlfriends, Brooke Sheed and Jane Shalakhova. The three of them share a super king sized bed and they take turns to have date nights.
Brooke has two sons, Oliver and Dante. Dante is also Adam's son. The 5 of them all live together under the same roof.
Adam explained their unconventional situation saying, "we're just like any other family. Except in ours, there'll be one dad and two mums who live under the same roof and there'll be nothing but love for our children."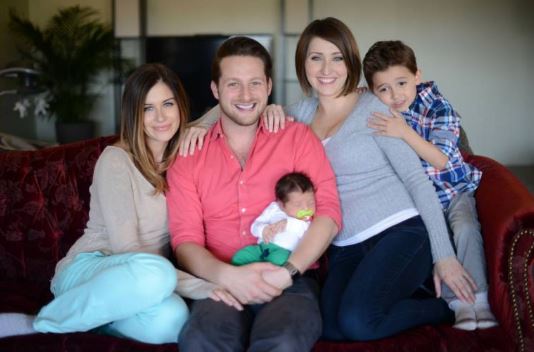 Brooke has said of her children that they will "grow up seeing Adam, Jane and I being affectionate and caring for each other. I think that's amazing."
The funny thing is, when Adam was in high school he was voted least likely to have a girlfriend.
He apparently turned his luck around by reading and practising how to make himself more attractive.
He said, "I started reading about pick-up artists and how you can use psychology to make yourself more attractive.
"I would practice by standing in Leicester Square at lunchtime and after work, trying to get girls phone numbers as they walked past."
After Adam and Brooke first started dating Brooke convinced Adam to have an open relationship. They would often go out and pick girls together to bring home with them. Eventually they decided they wanted to find a third person to join their team permanently.
They soon met Jane, a photographer and hit it off straight away.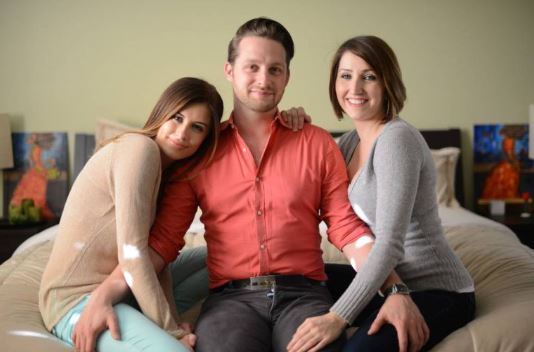 However this story doesn't end with just the three of them, they have admitted that they are open to the idea of adding a permanent fourth partner to their relationship.
Hear more about their story here.
Source: News Dog Media
Want more? Get more from Kyle & Jackie O!