The eyes of the Nation have been on Meghan Markle and her royal hubby Prince Harry this week as the parents-to-be tour Australia before the opening ceremony of the Invictus Games.
And one thing that people can't stop talking about, among the news of Meghan's exciting pregnancy, is the Aussie brands that the Duchess has chosen to don during her trip Down Under.
One of these lucky brands is none other than Outland Denim. The Queensland-based couple behind this jeans company, James and Erica Bartle, were shocked but excited to see Meghan step off the plane in Dubbo today wearing their 'Harriet Jeans'.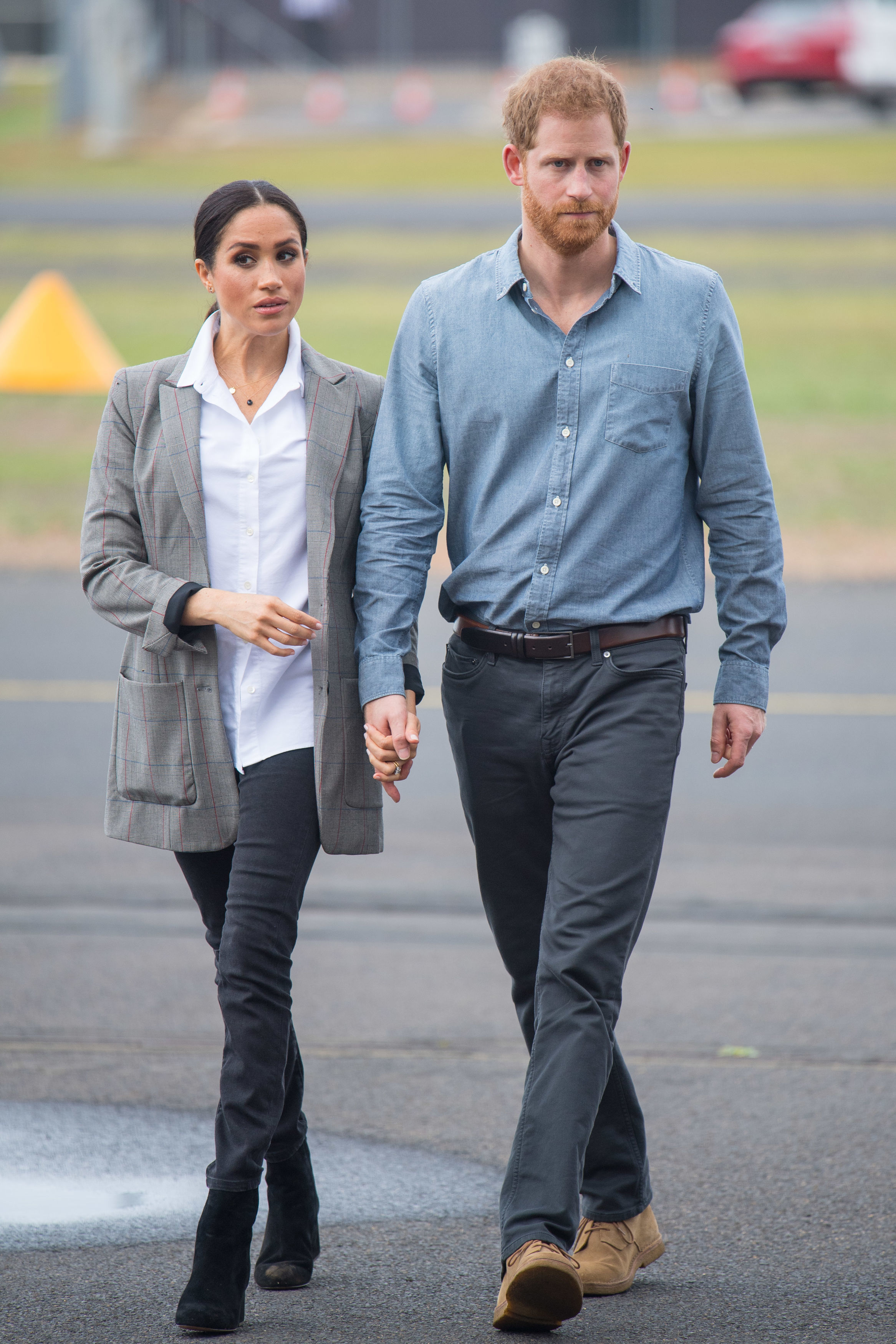 Speaking exclusively with KIIS FM's Deb Clay, Erica told us that she was simply ecstatic to find out that the Duchess of Sussex had chosen to wear their clothing.
"I could barely contain my excitement! She looked absolutely gorgeous," exclaimed Erica. "She looked impeccable! Amazing styling. The white shirt, the blazer and our Harriet black skinny jeans and the black boots, she just looked fantastic. We are thrilled."
But it's not just the fact that they now have Meghan Markle as a model for their organic, stretch cotton jeans that makes Outland Denim stand out from the crowd. It's also their commitment to helping transform the lives of young women in Cambodia.
Outland Demin, which launched in 2011, directly helps survivors of sex and human trafficking by providing the women with safe employment.
Erica told KIIS FM's Deb Clay that she believes that this is one of the main reasons why Meghan would've chosen to wear their brand.
"I think it's our social mission combined with the aesthetic that we go with at Outland, we are all about premium denim basics, and also providing employment and empowerment opportunities for young women in Cambodia," explained Erica.
"We are aware that the Duchess has a real heart for women's issues in particular, she's worked with the UN for example, so this would be something close to her heart."
As Erica mentioned, Meghan paired the black Harriet high rise jeans with a white shirt and grey checked blazer, which just so happens to be from the fashion range of her close friend Serena Williams.
The Harriet High Rise Jeans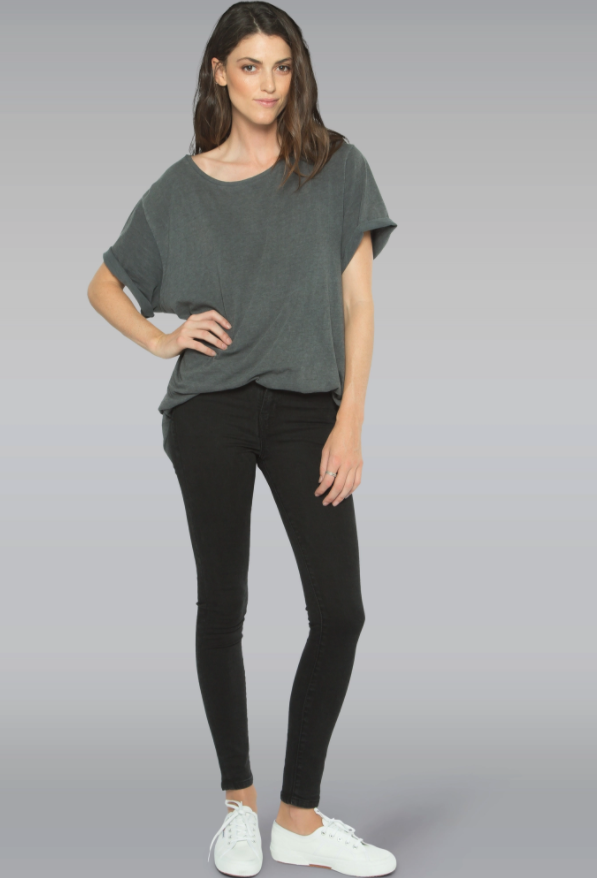 If you want to dress like Meghan, and feel good about the fact that you're helping out a wonderful brand who are working tirelessly to help those in need, you can purchase your own pair of the jeans for $199.90 here.
Love this? You'll love this bit from Will & Woody – catch the boys weekdays from 4PM on KIIS 1065