The Sydney Mardi Gras celebration is very exciting for two reasons this year.
1. It's the 40th anniversary of the Gay and Lesbian Mardi Gras
2. Cher is playing an exclusive concert at the after party
3. And MOST importantly: This is the first year that the KIIS team has a float in the parade!!
It's safe to say that we are very excited to partake in the annual celebration tomorrow night and to get everyone else as hyped as us we decided to unveil our float design live on air.
We sent Intern Pete down to our secret float location along with some of our most fabulous staff members to take care of the reveal.
Of course having Pete involved meant that we were bound for some kind of disaster…yep he literally knocked on of the sparkly letters off the float during the live cross…but other than that the whole thing was a giant success!
So what did we decide to go with for our float design? Well what better way to make KIIStory in our first Mardi Gras parade than with TONS of sparkles, a whole lot of pink and purple and of course some giant KIIS headphones!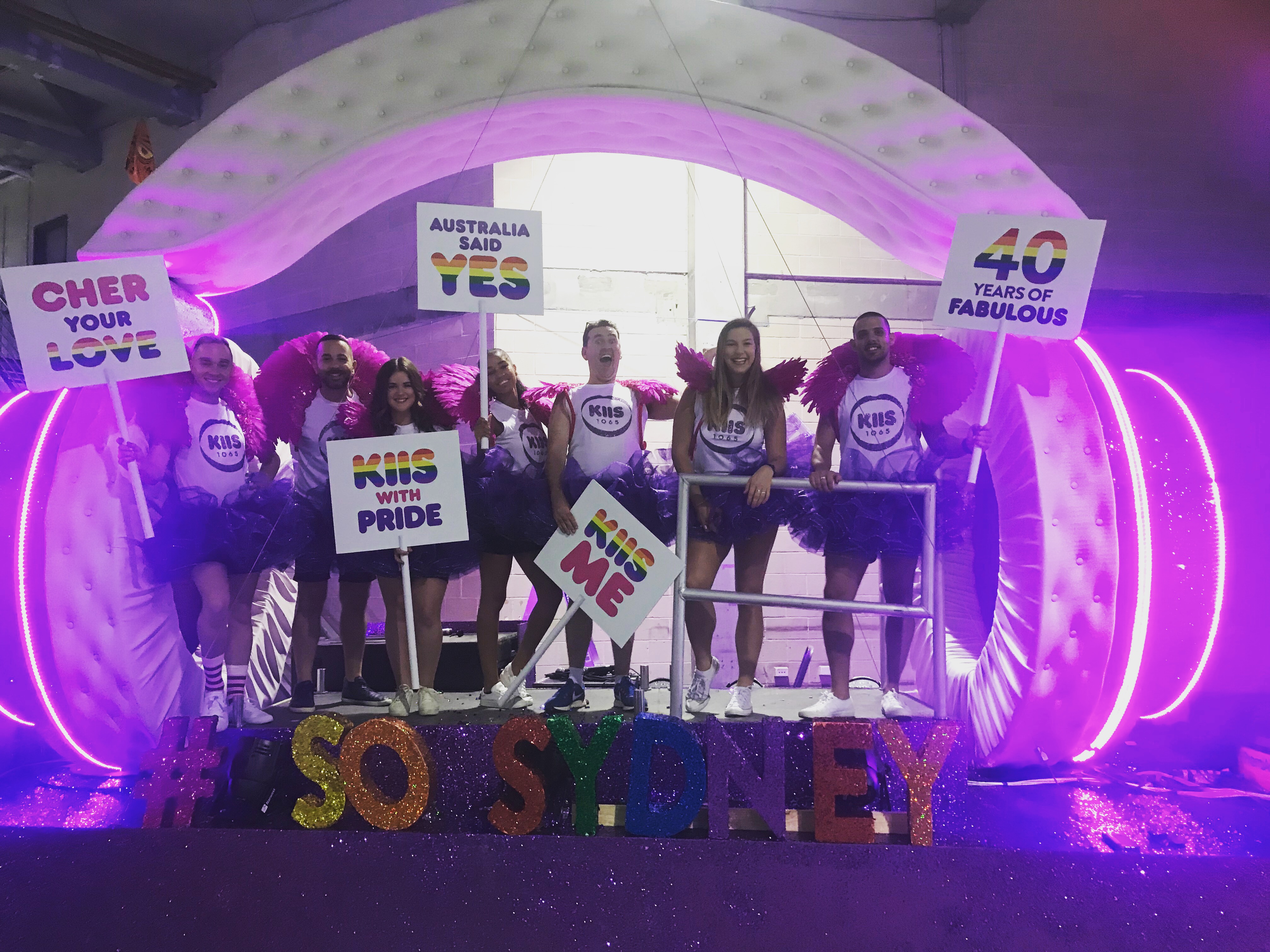 Take a look at the reveal of our Mardi Gras float in the video above.
Love this? You'll love this bit from Will & Woody – catch the boys weekdays from 4PM on KIIS 1065