It's one thing for us mere mortals to confuse Isla Fisher and Amy Adams…
Let's face it, they are both gorgeous, fiery red-heads with talent in spades.
But when their own friends and family can't tell them apart, it's a little concerning.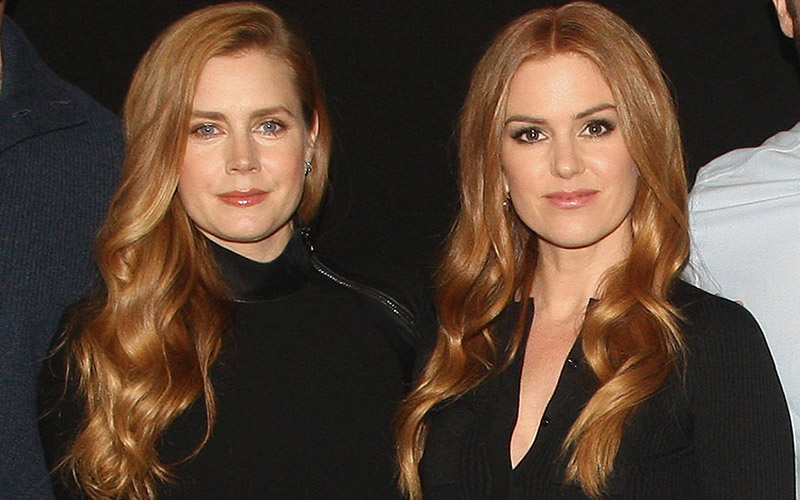 Thankfully, Isla of all people knows how to laugh at herself and turn lemons into lemonade.
The 40-year-old was on the Today show promoting her new movie – Nocturnal Animals, which ironically also stars Adams – when she shared a prank that she once played on her inner circle.
One year Isla and her hubby Sasha Baron Cohen sent out a Christmas card to their family and friends with one major flaw – Isla had superimposed Amy's face over her own.
The response?
NO ONE NOTICED!
Her friends instead complimented their little family on a gorgeous photo…
(PS Isla, if we could be added to that mailing list we would be forever grateful – could you imagine the laughs!)
While we're talking Isla and her comic genius, she also revealed another bombshell while on the Today Show.
There is (almost definitely) going to be a Wedding Crashers 2!
Vince Vaughn ran into Fisher at a party recently and confirmed the sequel and Isla is keen.
What would John (Owen Wilson), Jeremy (Vince Vaughn), Gloria (Isla Fisher) and Claire (Rachel McAdams) be up to a decade later?
We can't wait to find out!
Love this? You'll love this bit from Kyle & Jackie O!