The Zambi Wildlife Retreat workers were shocked on Monday afternoon to discover that one of their much-loved animals, Meekha the tiger laying flat out in her night den.
They could tell that Meekha was having trouble breathing and when they inspected more closely, they discovered a puncture wound on her side.
As Meekha was in obvious distress, the team quickly rushed her to Dr Rob Zammit's Vineyard Vet Hospital, where the team stayed back to operate on the injured tiger.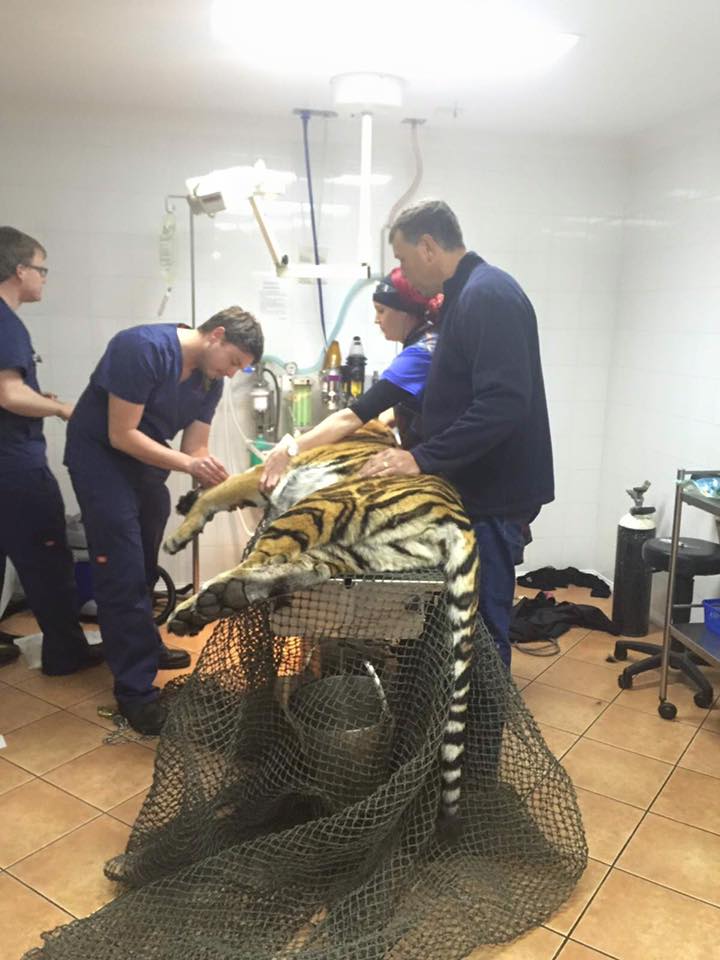 The team found remnants of a stick in the wound that had penetrated into her chest cavity and caused her lungs to collapse. The operation was very much touch and go for two hours.
Meekha, though not completely out of the woods yet, is resting but thanks to the help of Kyle Sandilands and Imogen Anthony, who donated the much needed van for transportation, the doctors are certain Meekha is set to make a full recovery.
This morning on the show, Kyle and Jackie O spoke to Donna Wilson, the operating manager at Zambi Wildlife Retreat.
"Obviously we are so grateful to you [Kyle and Imogen] at Zambi. She's [Meekha] lifted her head up for the first time in two days," Wilson said.
"The van has now become an intensive care unit on wheels, it's amazing!" she said.
To find out more about Zambi Wildlife Retreat, donate or adopt an animal of your own, click here…
Want more? Get more from Kyle & Jackie O!