He's that guy from all our favourite films from the '80s and '90s and we've wondered from time to time, 'Hey! Where is that guy now?!' Well, he did not fall into a black hole of tried-and-couldn't-has-beens… Instead, he left Hollywood for a pretty stand-up reason.
Moranis' wife passed away in 1997 and the Honey I Shrunk The Kids star decided to turn his back on showbiz to take care of his kids. Now, 31 years after the release of the first Ghostbusters, the 62-year-old is still in no rush to come back, turning down a cameo role in the movie's soon-to-be-released remake.
'I wish them well. I hope it's terrific. But it just makes no sense to me. Why would I do just one day of shooting on something I did 30 years ago,' he told The Hollywood Reporter. 'I took a break, which turned into a longer break.'
'But I'm interested in anything that I would find interesting. I still get the occasional query about a film or television role and as soon as one comes along that piques my interest, I'll probably do it. [But Ghostbusters] didn't appeal to me.
'It's hard to come up with original material,' he said. 'Occasionally, they get it right or else they wouldn't attempt to do these things. I'm surprised that Disney hasn't done 'Honey, I Shrunk the Grandkids.' But I'm happy with the things I said yes to, and I'm very happy with the many things I've said no to. Yes, I am picky, and I'll continue to be picky. Picky has worked for me.'
Moranis was in some of the most memorable movies of the '80s and '90s including Little Shop of Horrors, Parenthood, Honey I Shrunk The Kids, Honey I Blew Up The Kid, Ghostbusters and Ghostbusters II, The Flintstones and Little Giants.
The new Ghostbusters will include cameos from Bill Murray, Dan Aykroyd, Sigourney Weaver and Ernie Hudson. Harold Ramis, who played Egon Spengler (left), passed away early last year.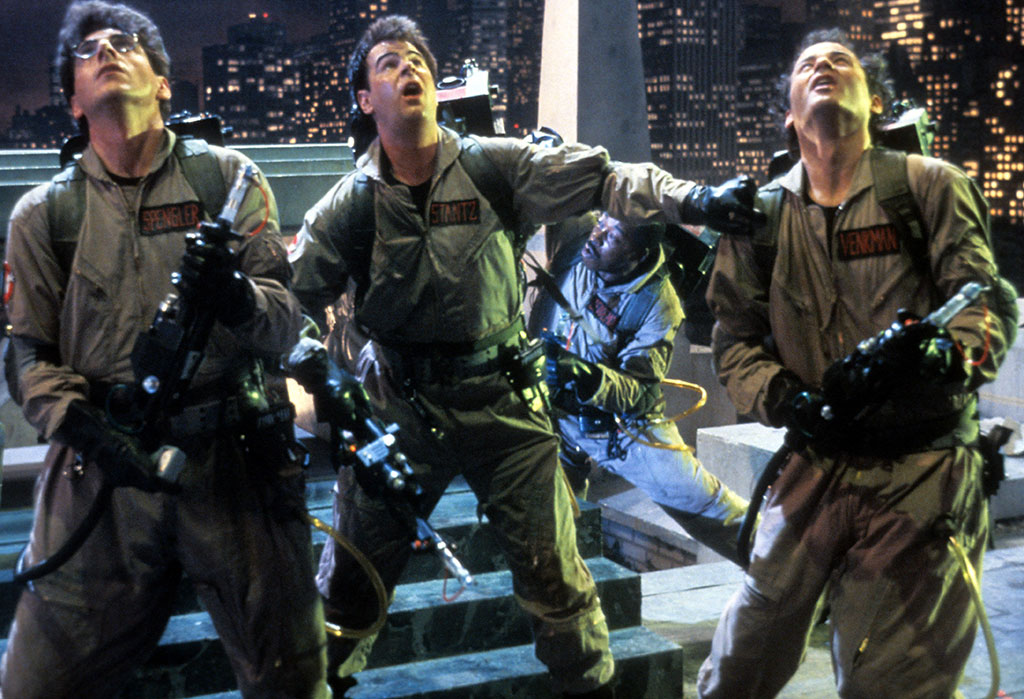 Source: TooFab
Want more? Get more from Kyle & Jackie O!