As we head into The Bachelor, Day 2: The Hangover, you might have a bit of a feel of how the Honey Badger is playing the field.
But does it stack up to the official odds, which have been jostling since the first rose ceremony where a bunch of women were sent packing, along with their sound-bite backstories which never even made it to air.
While Brooke (above) snagged the key to The Bachelor Pad, we were floored to know she wasn't leading the charge to take out the season but, according to Sportsbet, Brittany is…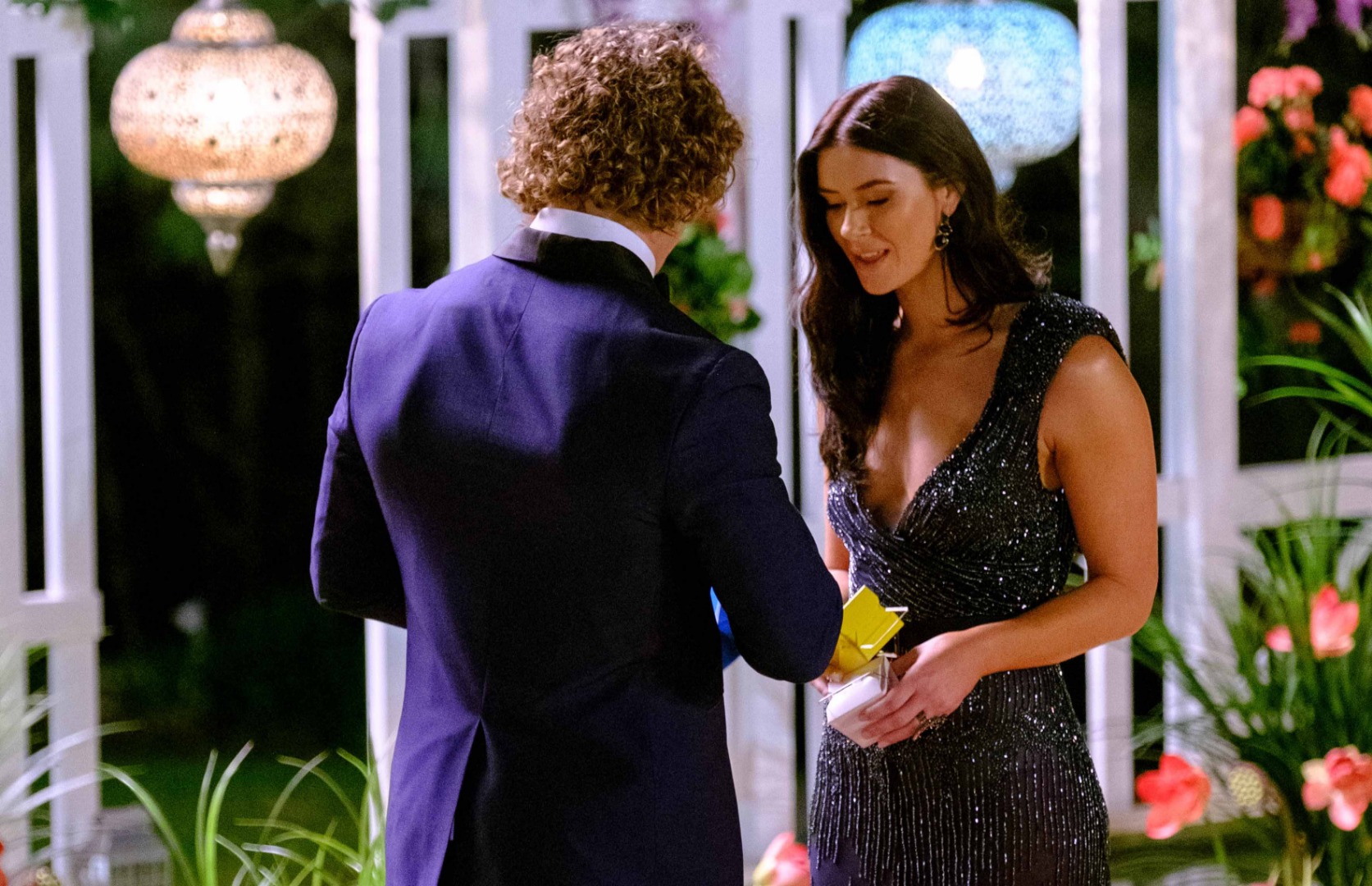 But, and get this, we were super weirded-out to learn that, at $12, Cass was in fifth place. WTF.
There's a few double-headers: Emily and Tenille, whoever they are, are both at $21, Ashlea and Dasha are sitting at $26 (honestly thought Dasha wouldn't be so far down the list) and Alisha and Blair are both at $31.
Another surprise was that Vanessa Sunshine, who was last to snag a rose in the first ceremony (and really, I thought she was going to refuse it purely as she was the last to be picked), at $41, is actually more a fave than the sh*t-stirry-remember-I-live-in-Bali Cat, who's almost the wooden spoon at $61.
Brittany $2.60
Brooke $3.00
Sophie $6.00
Shannon $8.50
Cass $12.00
Rhiannon $15.00
Romy $18.00
Emily $21.00
Tenille $21.00
Ashlea $26.00
Dasha $26.00
Alisha $31.00
Blair $31.00
Renee $36.00
Juliana $41.00
Vanessa Sunshine $41.00
Kayla $51.00
Steph $51.00
Aleksandra $61.00
Cat $61.00
Cayla $71.00
Christina $81.00
Want more? Get more from Kyle & Jackie O!