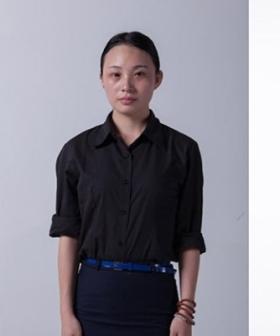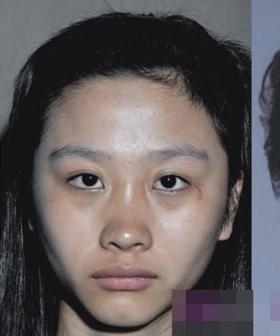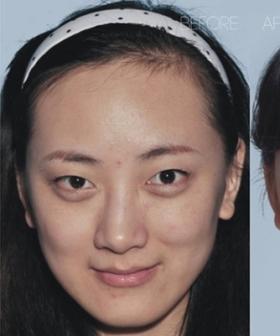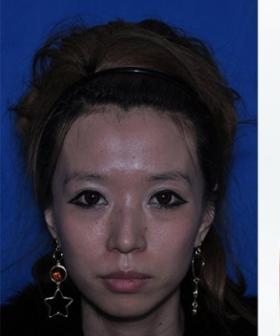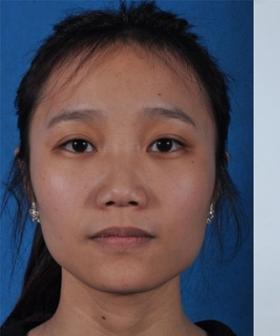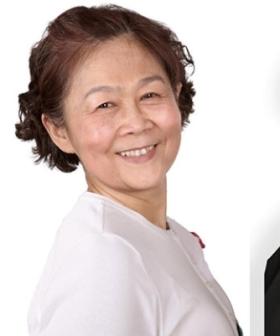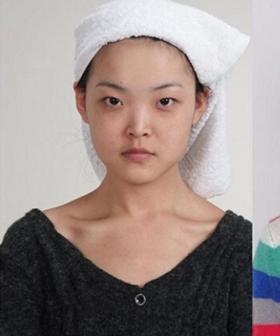 They are the photos that have gone viral after a Chinese news site published these dramatic plastic surgery 'before' and 'afters'.
According to Shanghaiist, the women are part of a growing trend in China where people are heading to South Korea to transform their faces.
The plastic surgery procedures, which have become widely popular in Asia, include:
DOUBLE EYELID SURGERY: Skin around the eye is reshaped to create an upper eyelid with a crease which is believed to help open up the eyes and provide a more 'energetic' appearance.
RHINOPLASTY: There is a growing preference for tall, high, more defined noses that end with a narrower tip. Surgery can also include reducing the size of flared nostrils and implanting silicone and cartilage to reduce the hooked appearance of some noses.
V-LINE SURGERY: A popular procedure that makes the face narrower and heart-shaped in appearance. This is done by removing bone in a single cut to make the lower jaw look more like a 'V'.
The desire to create more 'westernised' features has already proven controversial, with many questioning the need to live up to western beauty ideals.
In a recent documentary, Change My Race, filmmaker Julia Redwood explored the desire among Asian women to alter the racial elements of their appearance.
Talking to The Daily Telegraph, Redwood said some of the procedures were quite confronting.
"I think one of the most shocking things I saw was calf muscle reduction – the process where an incision is made behind the knee of about one centimetre and part of the calf muscle is literally ripped out with theses long tongs."
Want more? Get more from Kyle & Jackie O!