If you thought you were Kylie Jenner's biggest fan, think again. Meet Johnny Cyrus, the reality TV star's official super fan.
Jonny doesn't just love Kylie, the 19-year-old says she is his religion. His obsession with the reality TV star is so extreme he has five tattoos dedicated to her. The majority of his ink centres around Kylie's cosmetic brand.
He has her lip kit swatches on his arm, Kyshadwo cover on his arm, lip kit logos on his shoulder and her quote 'Like literally so cute' inked on his arm. His newest tattoo is a Kimoji of the star from big sister Kim's emoji line.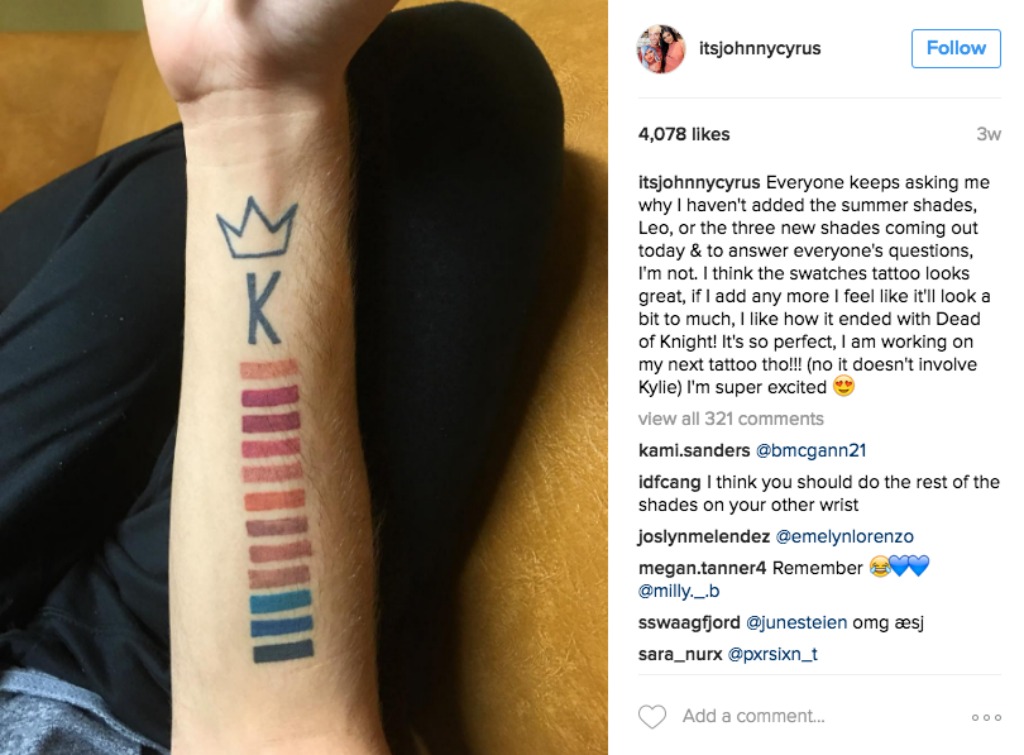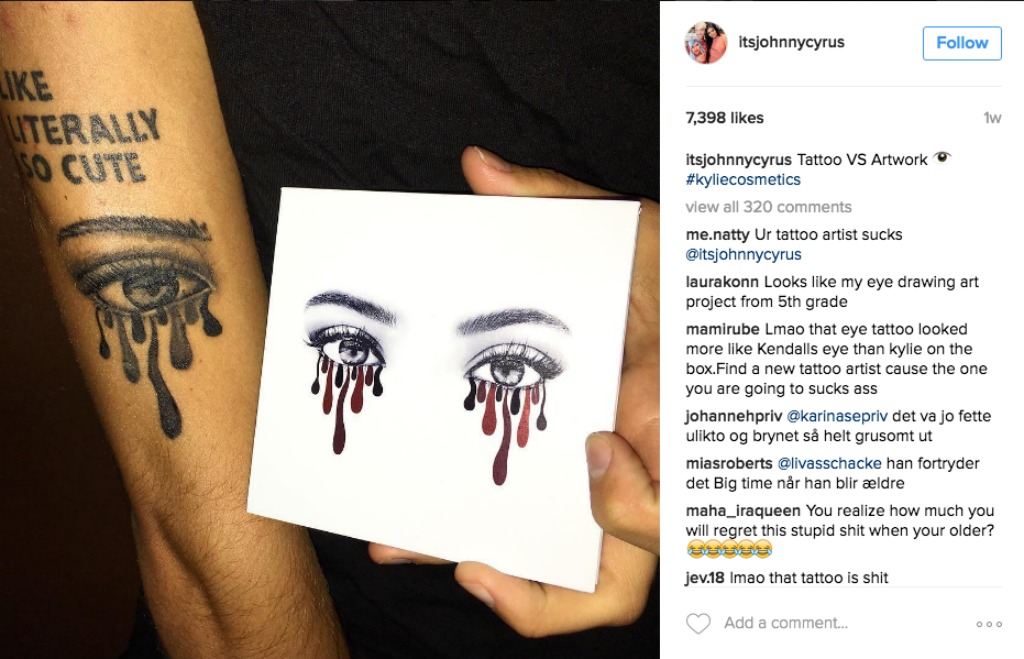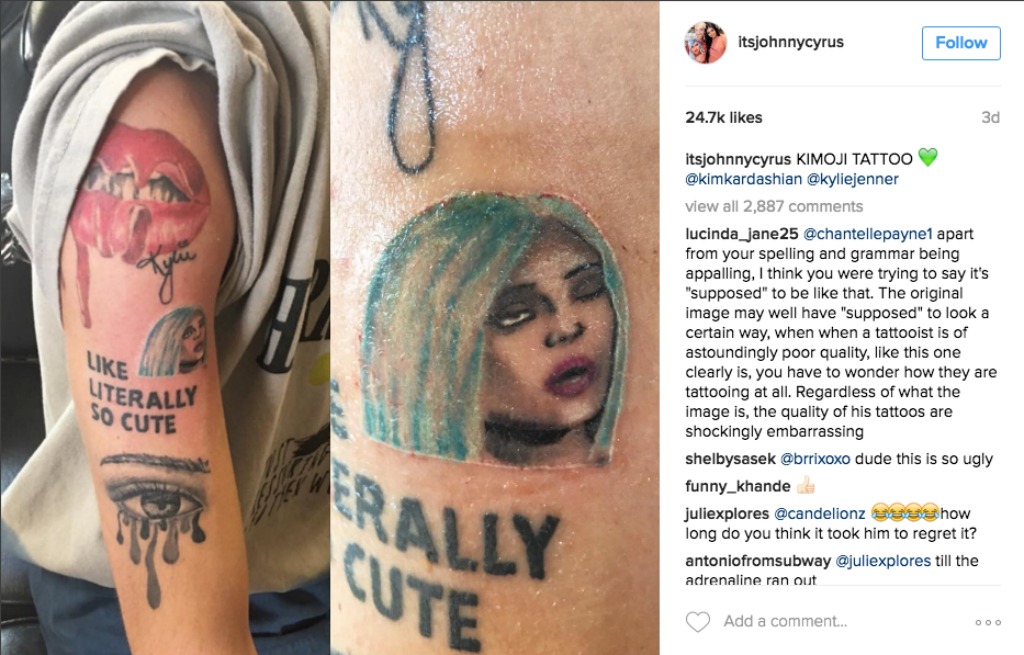 The teenager has a Youtube channel dedicated to the star and was even lucky enough to Kylie this year. It seems the feelings are reciprocated by the youngest Jenner, who was kind enough to send her dotting fan a present for all his support.
Despite all the love from the Keeping Up With the Kardashian star others were quick to criticise the teen on Instagram.
"Wow wtf I hope they didn't charge you for this f*** up" one Instagram user commented.
Another wrote: "I support him fully in being obsessed with Kylie but this tattoo is a f***ing wreck."
Ouch. See what Johnny has to say about his tattoo:

Source: Youtube Johnny Cyrus