Just a few weeks ago she was stripping down for a skinny dip at the beach, but now Bachelor star Megan Marx is stirring up even more controversy, this time stripping off with a fellow Bachelorette contestant.
Bizarre photos posted to the 27 year-old's Instagram page show Megan in nothing but her underwear with fellow contestant, Tiffany Scanlon.
The pair appear to be recreating a scene from Lady and the Tramp with a piece of spaghetti being shared between the two women.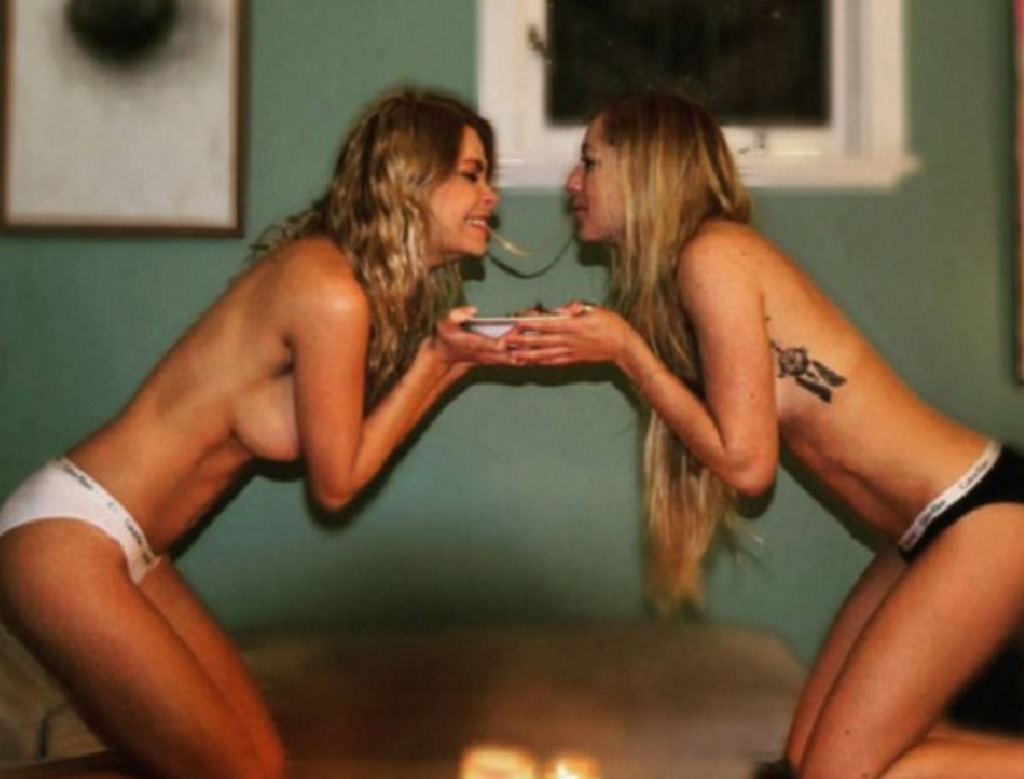 Megan captioned the post: "The spaghetti was fairly good tonight."
We wonder if this is how they shared every meal in the Bachelor mansion?
Controversy has surrounded Megan since she appeared on our screens. Woman's Day recently revealed Megan was brought up in a strict religious cult, where she was banned from watching television and even dancing.
Luckily for Megan she broke free of the cult just four years ago.
Want more? Get more from Kyle & Jackie O!