With only 8 girls left, we're at the nitty gritty of the competition to win The Honey Badger's Heart
Getting time with Nick is running out, and there are still two girls who hadn't had a single date – Cassie and Emily.
Osher runs on in with a date card and reveals that Cass will be the one going on the single date. And not being dramatic, but it was literally the world's cutest thing when Cass got all giddy and went to go and get ready for her date.
Cass is stood on the side of the road with her cute white skirt and her (sponsored content) Blistex lip balm, only to be greeted by what appears to be a weird converted school bus thing.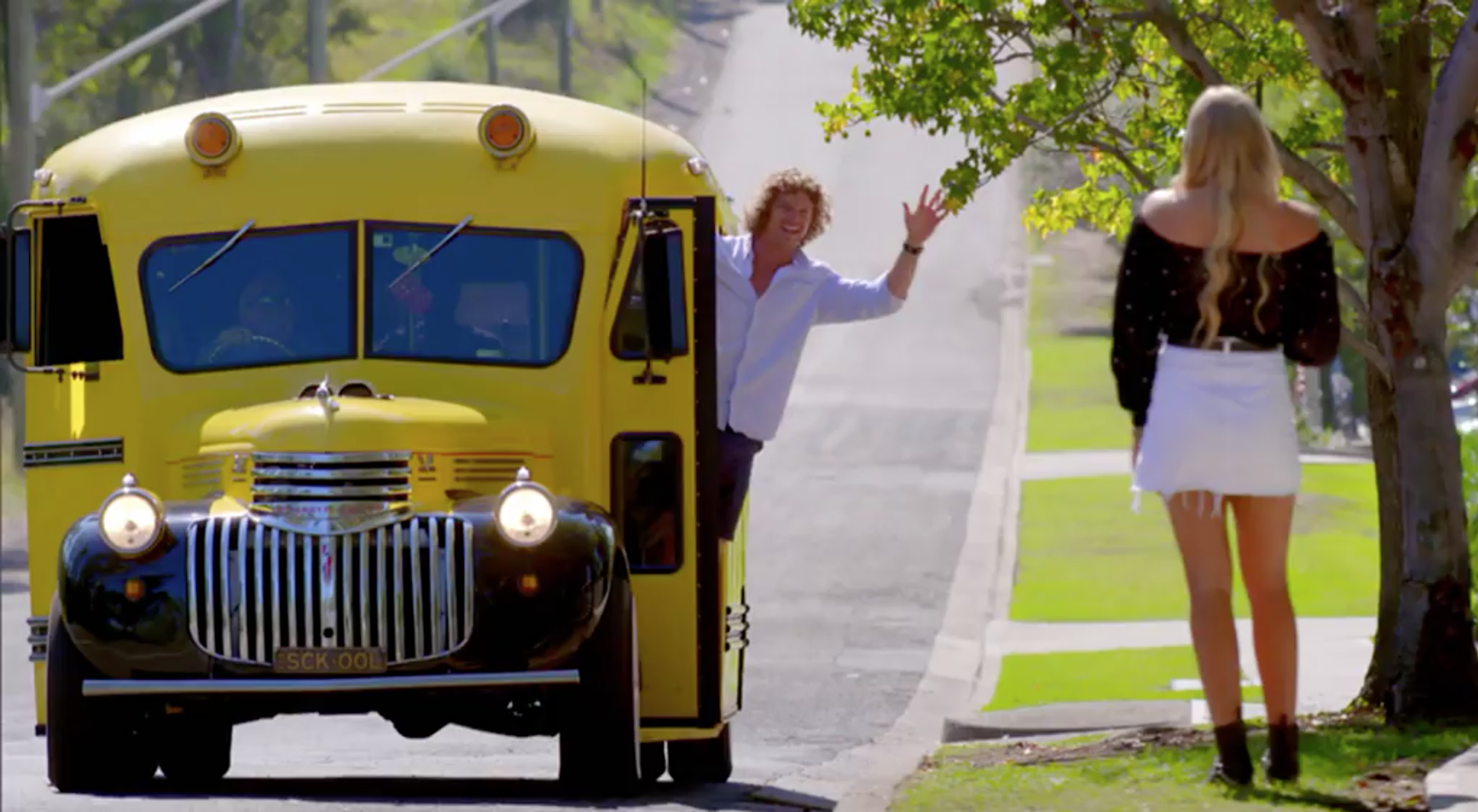 They travel over to Wet and Wild and they're real touchy feely. Nick fully can't stop picking her up and throwing her around.
Cue, piggyback.
Nick wants to use the date to see if they're gonna hang in the friendzone forever or if they can mack on like boyfriend and girlfriend and maybe get like, married and do all that kinda good stuff that definitely blossoms organically from these 'reality shows'… regardless, it's cute.
Next thing ya know, Cass and Nick are on top of each other on a waterslide and Cass considers going in for the kiss.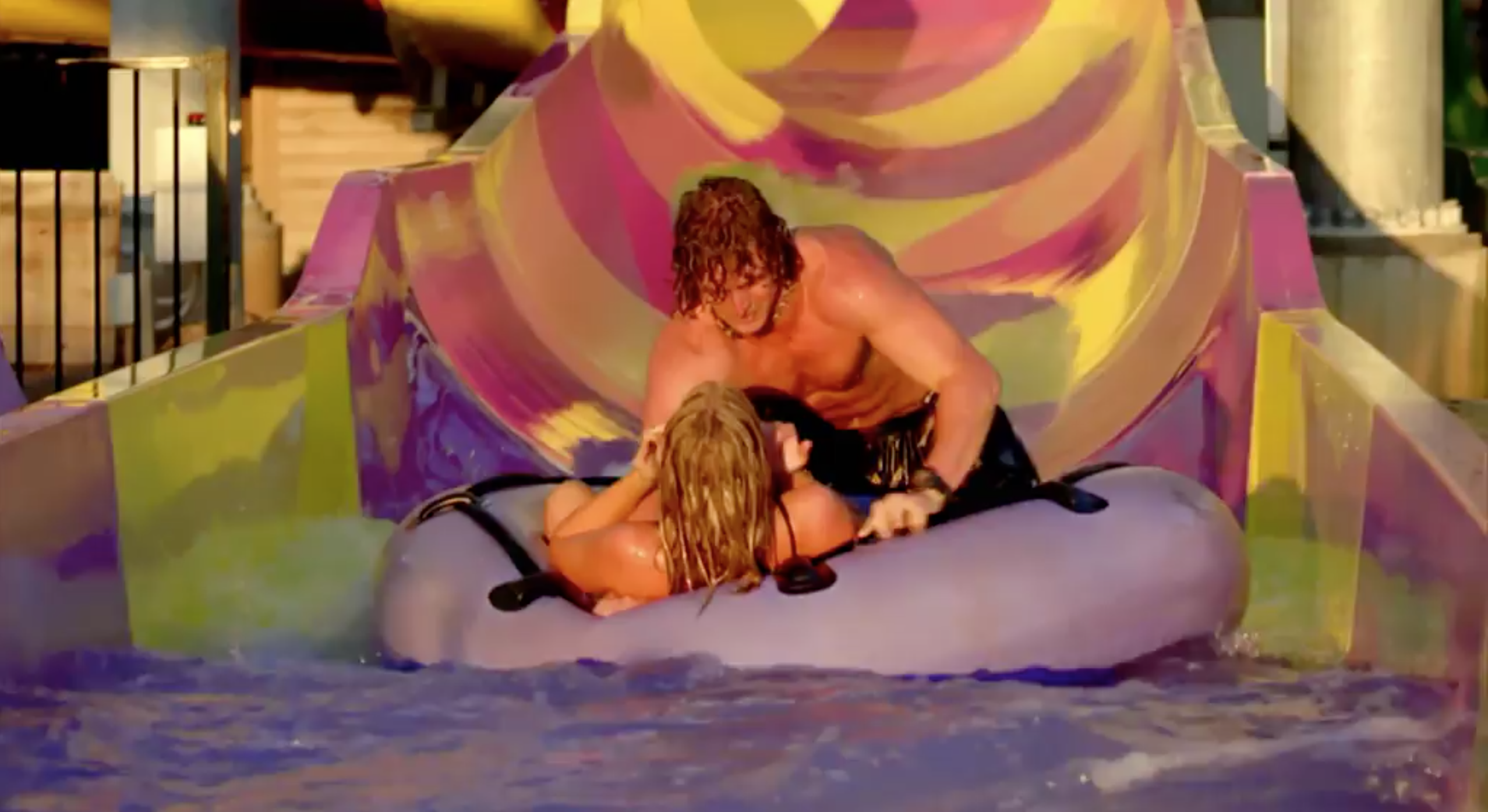 She didn't, thank god. Probs would've been weird.
In the vein of being weird, when Cass and Nick sat down for their obligatory one-on-one-cheese-board-ikea-lounge-middle-shelf-wine portion of the date where they talk about their feelings. Cass rambles on for ages and Nick fields it nicely, but does actually confess that he's got feelings for her.
FINALLY.
Nick flicks her a rose and they have a big ol smooch and it was rlly sweet
Onto the group date. As there's only 8 girls left, everyone got to go on the date.
Osher, Bachie and a 'transformation coach' greeted everyone and told them to write the emotional baggage that they're carrying.
Turns out, it was a lot.
The girls and Nick and had to run around this obstacle course with really heavy backpacks to symbolise the baggage bla bla bla whatever.
Jamie-Lee didn't participate because she was wearing a moon-boot (remember, because Brooke slide tackled her on the first night and tore a muscle LOL)
Nick faced the fear of being vulnerable and asking for help, which was really sweet and cute.
Also made for a great opportunity for Britt and Cass to physically help him overcome the hurdle.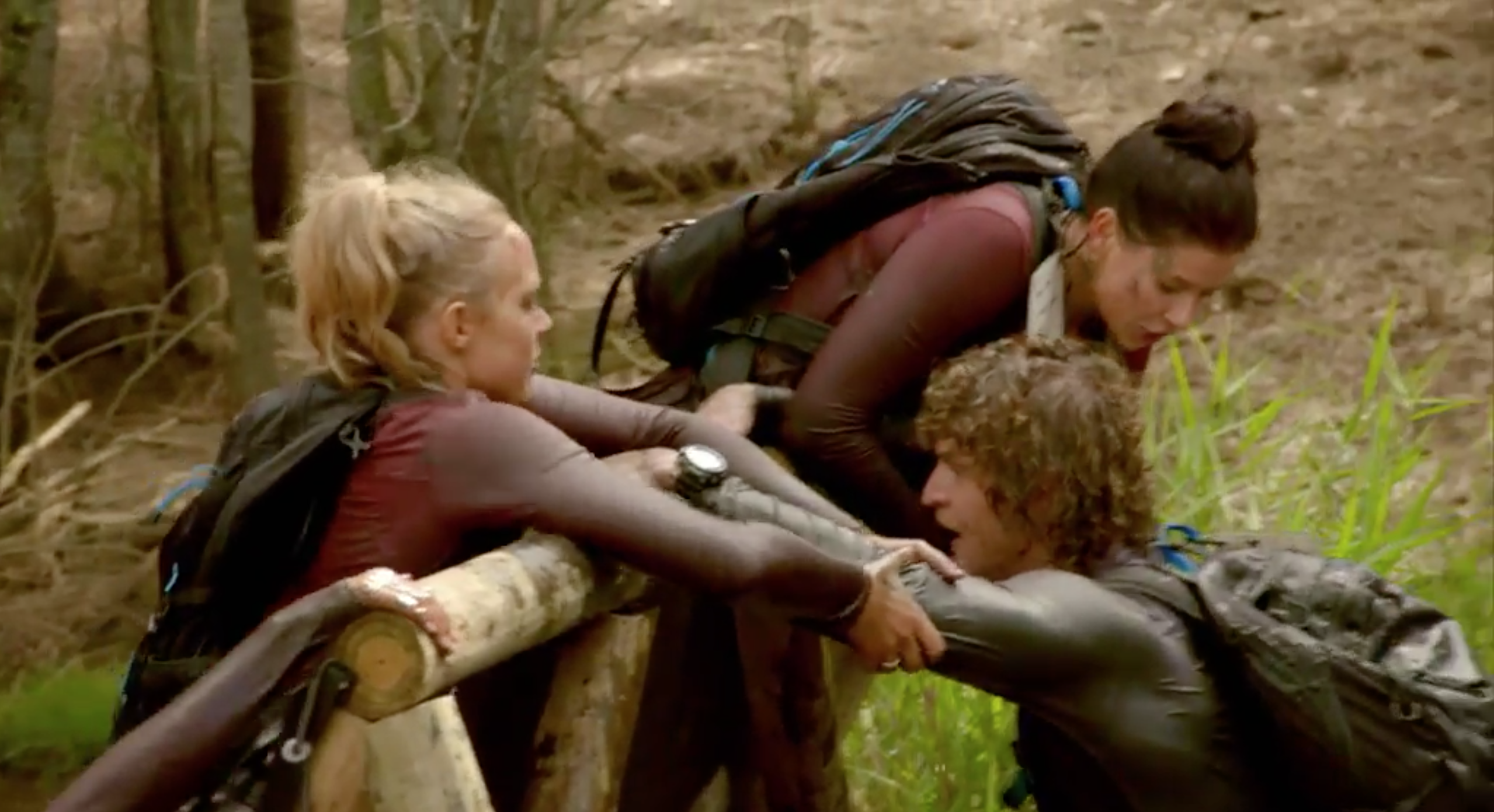 After the group date, Nick chose the MVP of the day, Dasha and spent some extra time with her to see if they had maintained their spark.
Not gonna talk about this too long because it made me sad because it was SO awkward, but long story short – lots of silence, and not the hot kind.
The rose ceremony wasn't that spicy except for the fact that Emily was in the bottom two (not cool) (we love Emily).
Unsurprisingly, boring Jamie-Lee didn't get a rose and didn't have a leg to stand on… get it… because of the moon boot… anyway.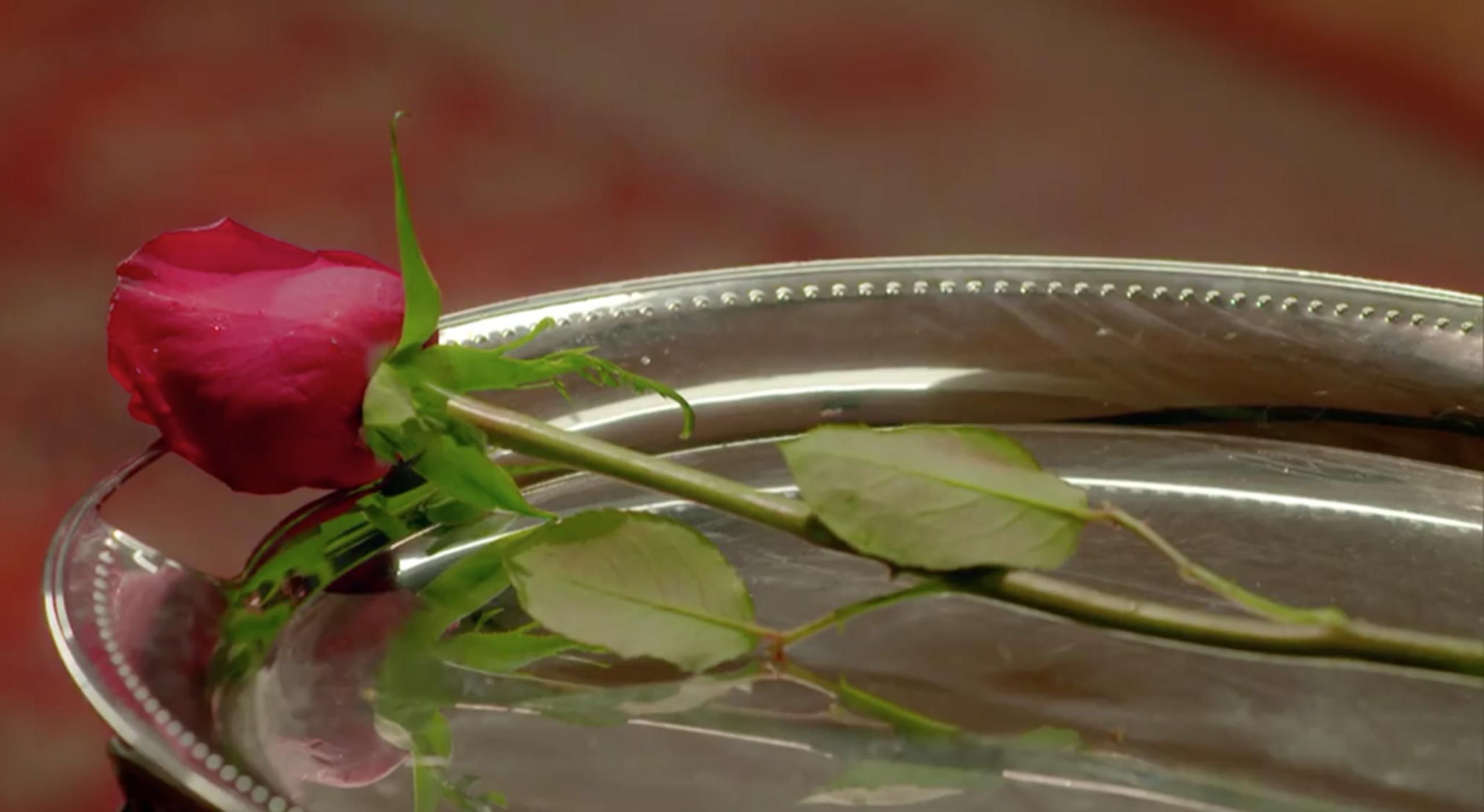 So Cass got a kiss, Nick got over a fear and Jamie-Lee got the boot (still at it with the puns and I'm not sorry)
We're getting down to the nitty-gritty… who's got your vote?
Love this? You'll love this bit from Will & Woody – catch the boys weekdays from 4PM on KIIS 1065