IF YOU MISSED THE EPISODE TONIGHT OR YOU JUST WANT A BIT OF A LAUGH, WE'VE RECAPPED THE WHOLE THING FOR YOU IN 60 SECONDS…
Welcome back to another week in the Bachie dungeon…MANSION! We mean mansion! We're down to our top six girls and the last few dates before hometowns so it's up to the girls to pull out all of the stops to let Nick know how they feel before it's too late.
But that doesn't mean the Honey Bachie won't be pulling out all of the stops too! For our group date we head back to the future and GREAT FREAKING SCOTT Nick has transformed into some sort of God from the 1950s for a spot of bowling.
He's got the tight tartan pants, bowling tee that hugs his muscular body and hod diggity damn if you weren't a fan of his luscious curls well boy do we have a surprise for you!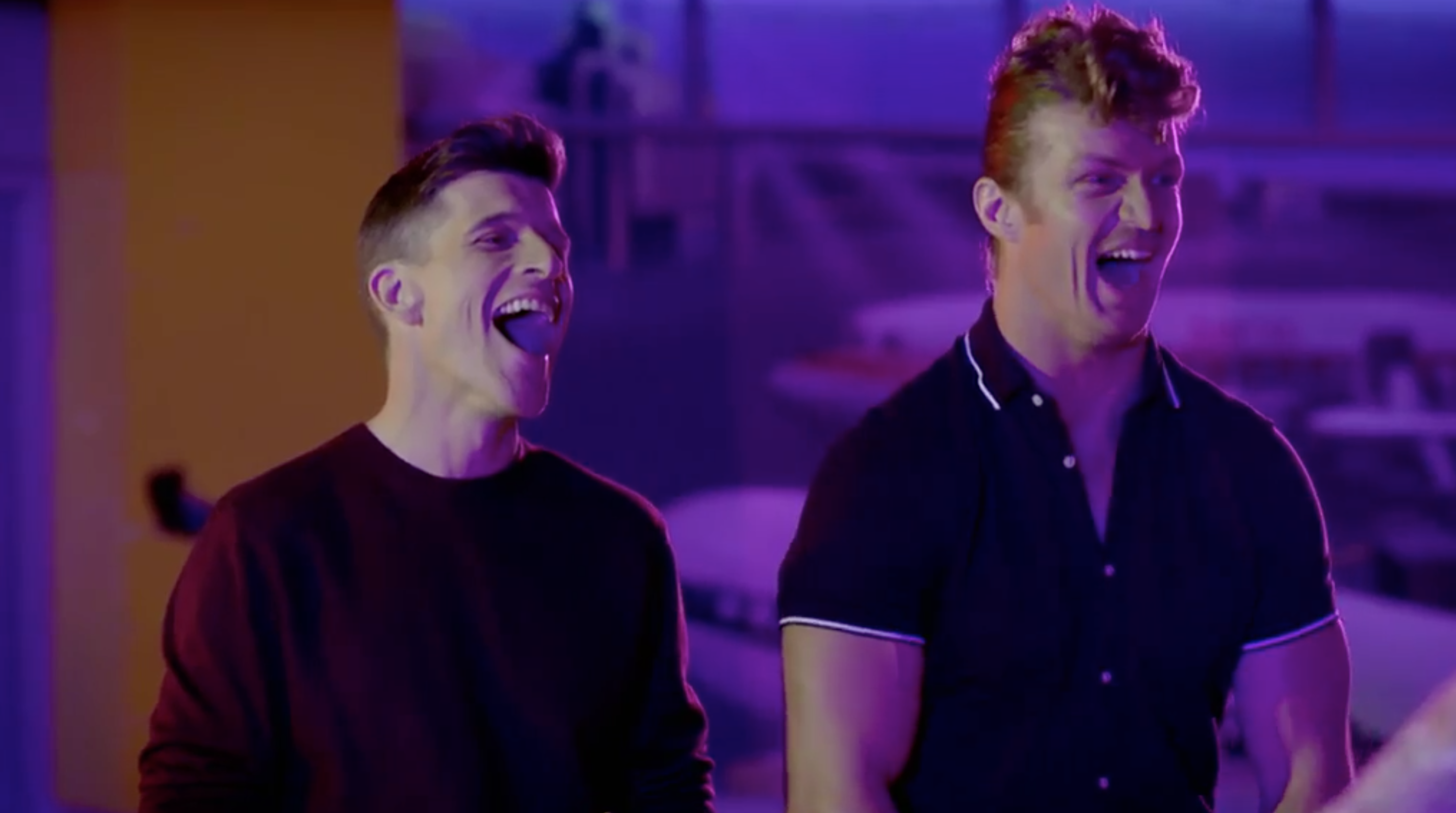 Osh sure has some competition in the hair department over at Network Ten right about now!
But of course this isn't going to be your average game of bowling – this is The Bachelor after all, home to games like moon-hopper netball and lottery swimming – this is speed dating bowling.
Basically anytime one of the girls scores a strike she also scores some alone time with the Honey Bachie – Cass begins stretching immediately. Game on!
The girls rush off to get all dolled up in their 1950s clothes and while their focus is on knocking down some pins Nick's more preoccupied with trying to hide the fact that he's got a massive hard on. These are his exact words when he sees the gals:
"Holy struth…that 1950s attire just does something for me!"
Is it just us or does this Bachie seem way more horny than all of the others before him?
Anywho, it's bowling time and Brooke's up! She's like, 'Oh I'm so shit at bowling, I'm going to suck at this', right before knocking every single pin down first try. Is there anything this girl can't do?
She gets some one-on-one time with Nick and it goes like this until pretty much every girl has had a turn.
After bowling, Osh shows up to tell the girls their next challenge – writing! They have to write a letter to their future self in 2028 and read it out loud. Could we get anymore cheesy?
We think Cass misheard and thought that she had to write a letter to Nick's future self becuase it's like the reading from her diary 2.0. If you need a quick recap it was pretty much along the lines of, "You're my soul mate, we're meant to be together, pick me or else." That sort of vibe.
But it's Brit's witty letter that scores her some extra one-on-one time with Nick. Better luck next time Cass!
Single date time and as we found out last week it went to the Lara Bingle lookalike, Sophie. They head to an ice skating rink for a game of ice hockey and some sneaky making out.
Next, they head back to the Bachie pad to warm up in the hot tub. Soph is telling Nick how important home towns would mean to her but he's just thinking about how bangin' she looks in that bikini.
Before long he thinks, 'Enough chit chat', and just grabs her and shoves a tongue down her throat! And seriously, they've clearly kept Honey Bachie cooped up too long because he's like a dog on heat as this make-out sesh turns from passionate kissing to light porn in about five seconds.
Okay, cocktail party time! And…wait…what?! Sophie DOESN'T come back from that date with a rose? If Honey Bachie lets her go after that steamy hot tub encounter we'll be pretty pissed.
But thank goodness good ol' Soph is saved during the rose ceremony and it's Emily and Dasha that go home.
Tune in tomorrow night for some serious tension as Nick goes home with Sophie, Brooke, Brittany and Cass to meet their families.
Nick 'The Honey Badger' Cummins quote of the day: "Holy snappin' duck poo"
Love this? You'll love this bit from Will & Woody – catch the boys weekdays from 4PM on KIIS 1065