A terminally ill woman has celebrated her life with her closest friends and family before taking her own life.
Betsy Davis, a 41-year-old artist from California, had been diagnosed with ALS, or Lou Gehrig's disease, in 2013 and could no longer stand; she was also not able to brush her teeth or scratch an itch, and her speech had become slurred.
As one of the first people to take part in California's new doctor-assisted suicide laws, Betsy had worked out a detailed schedule of her final weekend.
She invited 30 people to the two-day party, telling them: "These circumstances are unlike any party you have attended before, requiring emotional stamina, centeredness and openness."
But Betsy had one rule.
"Wear what you want, speak your mind, dance, hop, chant, sing, pray, but do not cry in front of me," the invite said.
After a weekend of singing, music, laughter, food and movies, Betsy's friends kissed her goodbye before she lay on a canopy bed on a hillside and took a combination of drugs prescribed to her by a doctor.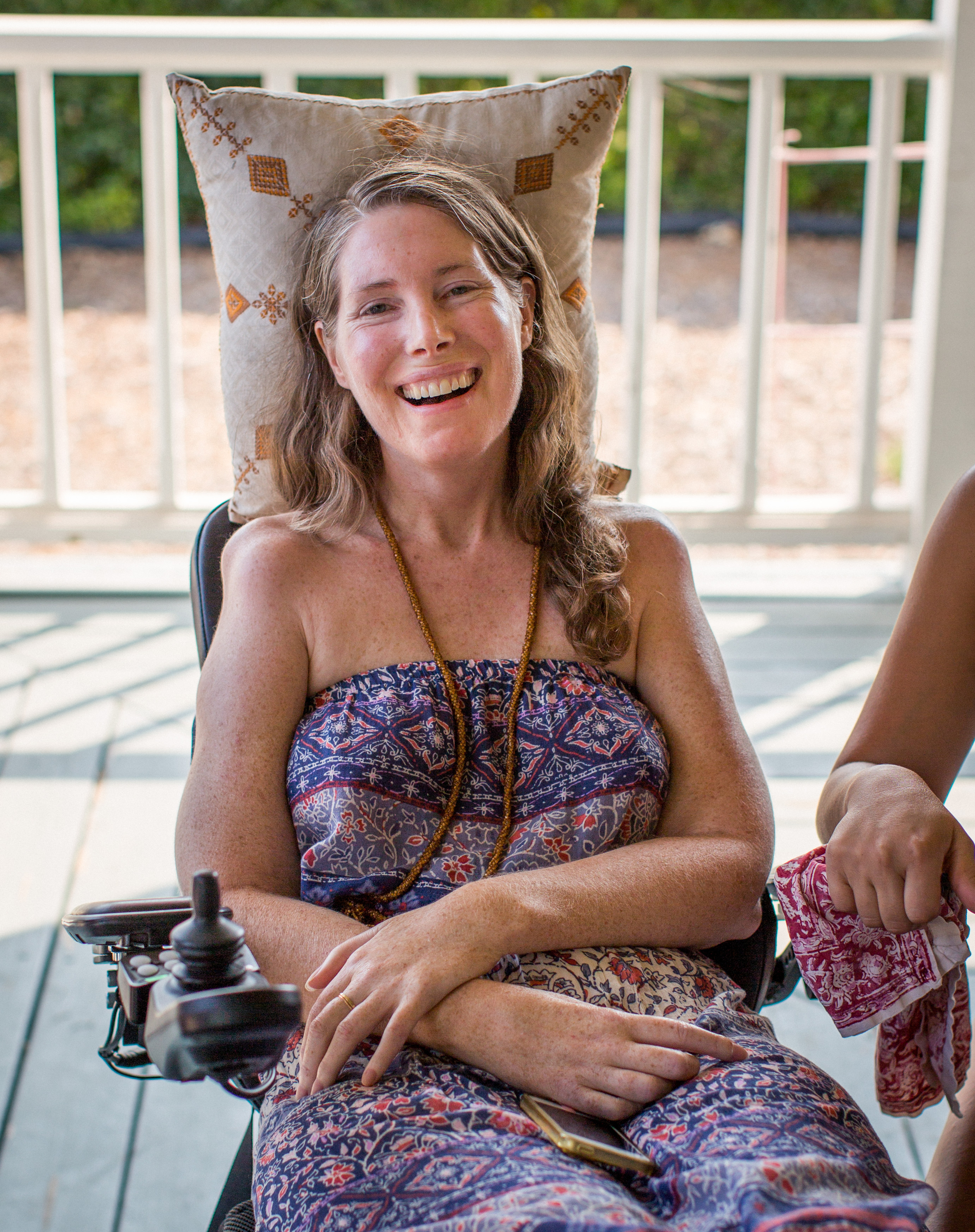 Her sister Kelly said it was a beautiful, and apt, ending to Betsy's life.
"The worst was needing to leave the room every now and then, because I would get choked up," Kelly wrote for the Voice of San Diego. "But people got it.
"They understood how much she was suffering and that she was fine with her decision. They respected that.
"They knew she wanted it to be a joyous occasion."
Betsy had also picked out clothes for her friends and family and had them model them for her; each guest was also asked to take a "Betsy souvenir", something from her house that had a special meaning for the artist.
One of her friends commented that it was her final piece of art.
"What Betsy did gave her the most beautiful death that any person could ever wish for," Niels Alpert said. "By taking charge, she turned her departure into a work of art."
Betsy's final weekend occurred just over a month after California passed a law giving terminally ill patients the option of assisted suicide.
Everyone who attended the party will gather again on Betsy's birthday in June next year to scatter her ages.