It was supposed to be the reunion that Autumn Allen had been waiting for for seven years.
She was performing on the Mother's Day Special of a local television show and was told that she would be reuinited with her mother.
Autumn has been living with her father in Phnom Penh with her father since 2008 and hadn't seen her mother, who lives in the United States, since she was six.
Wiping away tears of joy, Autumn told the show's hosts that it was "her dream to see her mother again".
"My mother last held and kissed me and told me that she would always love me," she told the audience.
However, the heartwarming moment was not to happen.
Moments later, a local comedian dressed in drag entered the stage, pretending to be Autumn's mother.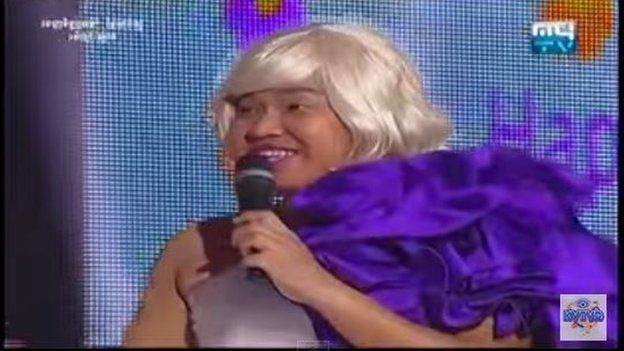 Though Autumn stayed on stage and joked with the hosts and the fake mother, the prank was met with outrage among Cambodians on social media.
Many people deemed the prank, 'distasteful', 'despicable', and 'cruel'.
Autumn later shared a public apology from the television station on her Facebook page.
Source: BBC.com
Want more? Get more from Kyle & Jackie O!