We've all been there: when you and your partner agree not to buy gifts for each other, and you take it literally and get left completely embarrassed and looking like a major stinge/scrooge when the other person buys you 'something small' anyway.
Well a teenage couple decided not to spend a lot of money buying presents this year, but Grace's boyfriend basically won the internet when he put together the sweetest surprise every for her.
Grace arrived home to a room full of Christmas lights, socks and candy on December 1.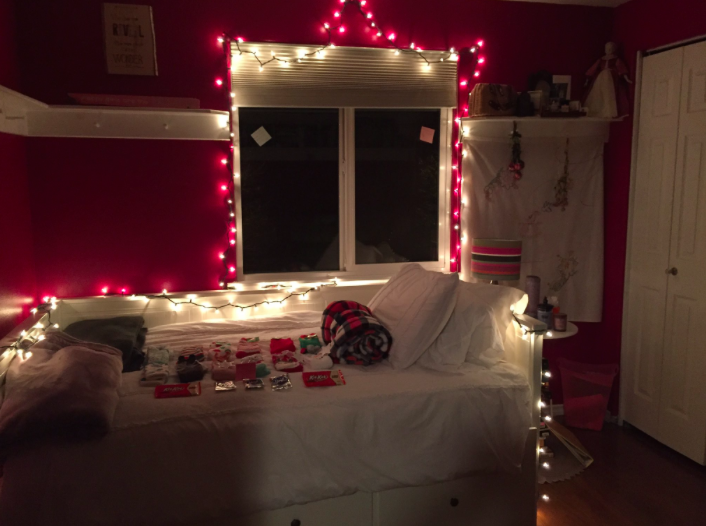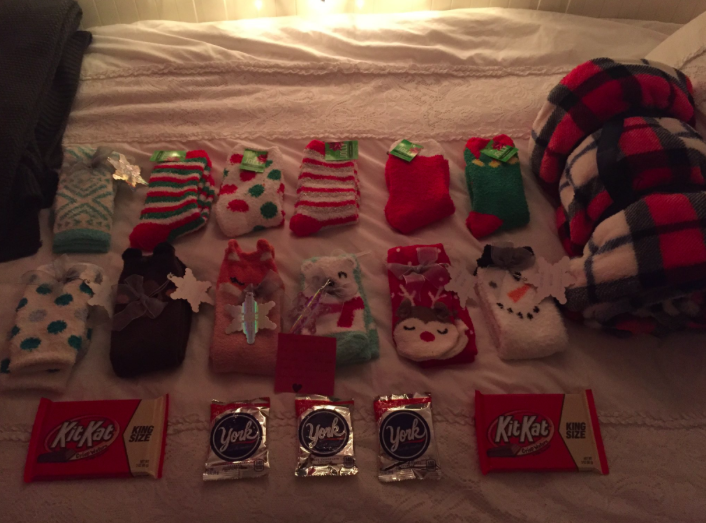 Sounds insignificant enough, but let us explain…
Firstly, Grace loves all of these things; gets cold feet and the couple call each other Sweet Pea and Sugar Plum.
Sharing a collage of snaps showing the surprise, Grace wrote: "He knows that I'm always cold and that I love Christmas lights so he surprised me when I got back from vacation."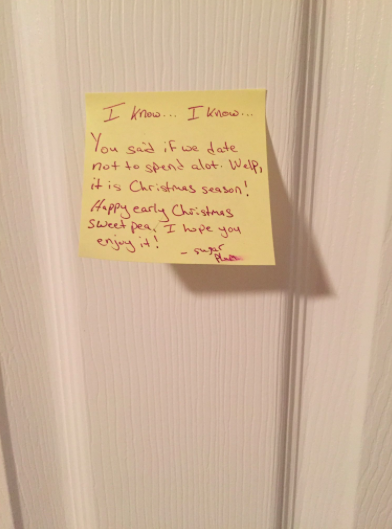 Well played.
But there's EVEN MORE CUTENESS.
The extremely thoughtful surprise was accompanied by a sweet note, which read: "These socks are for when your feet are cold and I'm not around for you to put them under me."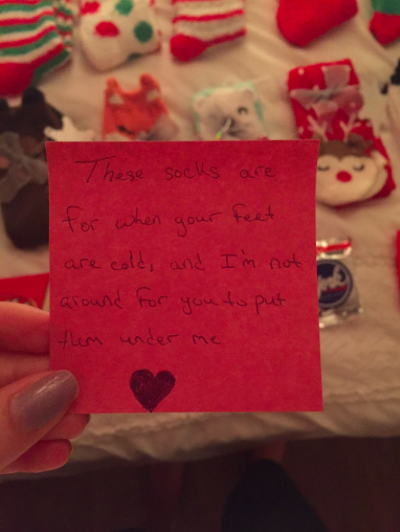 You literally can't make this stuff up. Love is not dead.
To top this perfect Christmas tale off, Grace's Twitter name is 'Amazing Grace.'
IT'S ALL JUST TOO MUCH!!!
He knows that I'm always cold and that I love Christmas lights so he surprised me when I got back from vacation 😍 pic.twitter.com/5mvwdK1DQx

— amazing grace (@frickin_grace) December 1, 2016
Source: Cosmopolitan