By Daniel Oreskovich
"Are you ready for it?" – The first words uttered by the pop star at Taylor Swift's Perth leg of her Reputation world tour at Optus Stadium on Friday night.
I mean, I just watched two incredible support acts (Broods and Charlie XCX) for 90 minutes, I think I'm more than ready.
In what felt like I was in an epically giant industrial cathedral (stay with me now), Taylor Swift, her barrage of dancers, back-up singers and huge 33-metre tall screen presented Perth with a grand performance that was as theatrical as it was bad-ass, or, tried to be.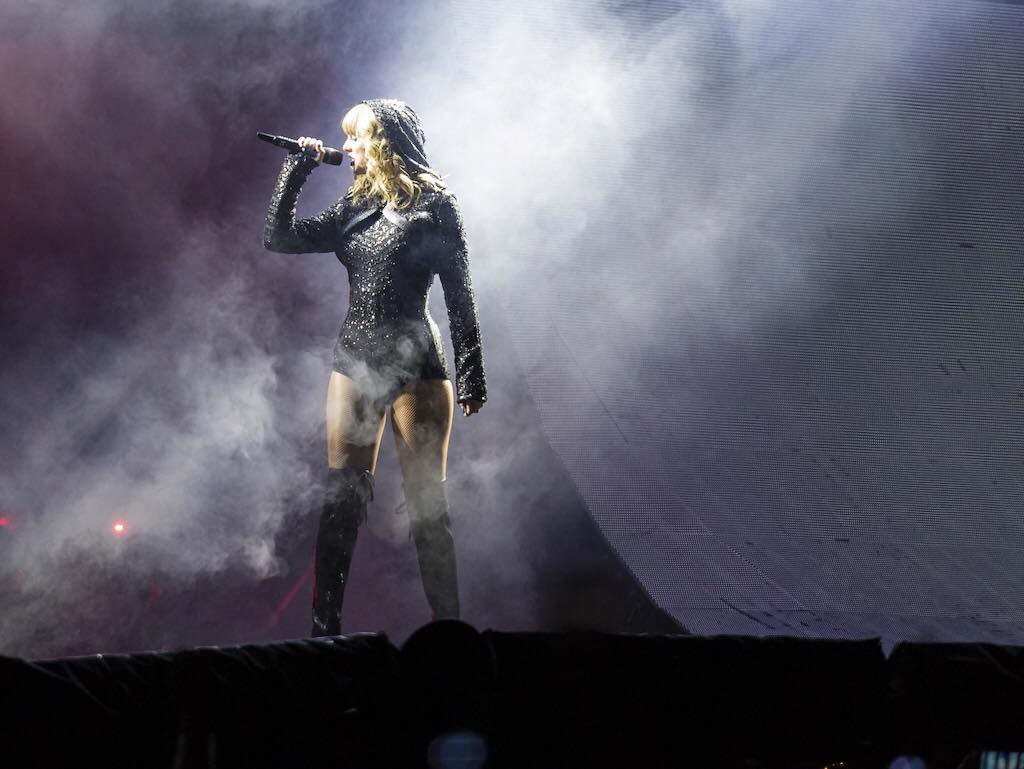 "…Ready For It?" opened with a solo Taylor in the centre of her giant screens, donning latex and a lot of it. This was obviously not the sweet old "Love Story" Taylor we grew up with (and boy did she like to make a point of it!).
Seamlessly transitioning to "I Did Something Bad", all 15 of Swift's dancers marched on stage like they were ready for business. We get it. You got "swag".
Having so many dancers on such an enormous stage, it was easy to lose sight of little Swifty. Thankfully her giant screens are always on her so you don't miss a moment while also providing epic Gatsby-esque visuals and backgrounds.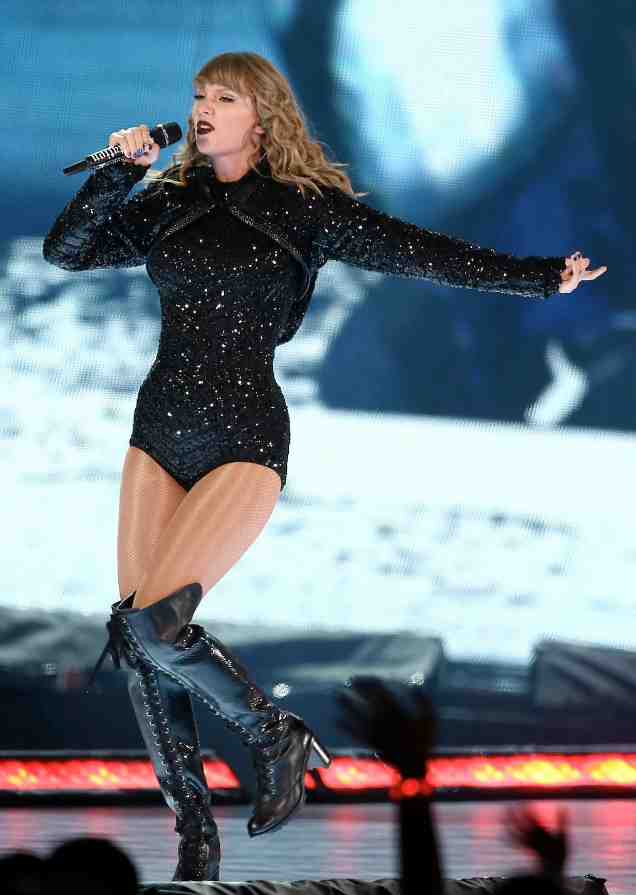 Enter the grand cathedral vibes.
Swift's backup singers had such strong vocals that amplified the star with a grandeur that genuinely impressed. As Taylor has such a "sweet" voice some would say, on stage, it feels powerful and commanding.
Even when "Style" came on next, Taylor was by herself again and yet, it was such a strong song that I felt a little hypnotised by.
Then, a quick dip into the back catalogue with actual "Love Story" being performed, but a far more rock-styled version, no less. The screens separated in the centre, revealing her band and I couldn't help but think "Oh,… You poor things, being hidden there" as if they were stuck behind a curtain. But they make reappearances.
Queue the first interlude video – again, its Tay Tay making sure we know she's not the same Tay Tay anymore with quick snippets of old songs cut with a darker, more fiercely striking, snake-wearing Taylor (a symbol she took upon herself after being called a snake by Kim Kardashian and Kanye West).
It's swiftly apparent (see what I did there?) the "snake" is a common theme here, as a giant inflatable snake appears on stage during the next track "Look What You Made Me Do" behind a golden seesaw, the first actual prop used in the concert so far – one of very few which is surprisingly refreshing.
It's gold overload during "End Game", with stunning screen visuals and costumes, however I couldn't help but slightly cringe at Taylor's "gangster" walk along the stage that appears here and there throughout the show. While it was as awkward as her award show dancing circa Grammys 2014, props to her doing her own thing without a care in the world. You go Tay-Tay.
Halfway through the show, Taylor delivers a fairly deep monologue about her experience with gossip, rumours and fittingly, her "reputation". She sends the right message to all the little girls and boys in the audience how awful it is to spread rumours and how strange it can feel to have your reputation not accurately reflect how you truly feel yourself. Basically saying, be kind.
There was a common juxtaposition of bad-ass Taylor seeking revenge or telling us she doesn't care with her conflict-driven tracks and then her sweet and innocent interactions with the audience telling them how humbled she is, how kind to be, how she wants to "see every single one of us in crowd". What's your end game girl? (Ok, I'll stop).
After plenty of time on the front stage, Taylor hops on a bright, carriage sort of vessel that slowly carries her over the crowd and onto a smaller stage at the back of the stadium while performing "Delicate". It felt ethereal, warm and I have no idea why, but it was one of my favourite parts of the show. (Who even says that about a get-me-to-the-other-side-of-the-stage song?)
After the sweet, sweet song that was "Delicate", Tay-Tay livened things up with "Shake It Off" accompanied with another two giant props that I'm sure you could guess what they were. Yep… Snakes.
It was in the next two tracks that were another highlight of the show. No dancers. No band. Just Taylor and her guitar. She began with an acoustic version of "Dancing With Our Hands Tied" followed by "I Knew You Were Trouble", both a beautiful part of the show that proved she didn't need her epic set and dancers to put on a show. Even though I was one of 45,000 in the crowd, it felt intimate and something else that was different from the rest of the show, pure.
It was then the other side of the stadium's turn to get closer to Taylor as she literally hopped off the stage and ran in between the crowd shaking the Swifty's hands as she went by. It was a little weird waiting for that to be over as there was no filler performance by dancers or interlude video – just Taylor running across while saying hey to her fans. Sweet… but weird.
Two of arguably her most successful songs were next. "Blank Space" and "Bad Blood" and I'll confess – this was the loudest I sang during the concert. I was so caught up in the moment and before I knew it, she was already whisked back to the main stage at the front in another vessel in the shape of a, you guessed it, snake.
The final part of the show was as strong as the start, if not stronger. "Don't Blame Me" made being villainous cool with her dancers wearing costumes you would see in a "Predator" film. It was dark and it was wicked, only to get even better with Taylor, her bold backup singers and the large screen with a black steel structure as the backdrop bringing those intense cathedral vibes I was talking about (with a hint of an electro feel to it).
From dark to light, the show ended with a super bright and playful mashup of "We Are Never Getting Back Together" and "This Is Why We Can't Have Nice Things", topped with a large water fountain centre stage. It wasn't the kind of conventional closing song, but I didn't mind it. The fountain, pyrotechnics, smoke blasters and fireworks atop the stage closed the show with a fond farewell to the crowd.
Instead of an encore, the black screen displayed the message "And in the death of her reputation, she felt truly alive". It was a show of mixed messages. On one hand Taylor is trying to send the message that she doesn't care what people think of her, while also making a point of how her reputation really affected her.
The production value in this show is huge, and rightfully so, it's a stadium tour. But Taylor Swift proved she can sing with her and her guitar only and still bring the house down. Reason enough to see the show itself.
Love this? You'll love this bit from Will & Woody – catch the boys weekdays from 4PM on KIIS 1065