This warms our heart.
We have all heard of story of Sadako and the 1000 paper cranes, with the promise of a wish coming true if you can reach 1000 origami paper cranes…
Sam, 11, and Jo, 8, of Salt Lake City decided that they would attempt to fold 1000 paper cranes and wish for tickets to Taylor Swift's world tour.
However, when these two young Swifties discovered that Taylor's mother had been diagnosed with cancer, their wish changed.
Instead of hoping for concert tickets the girls decided to use their one wish on helping Taylor's mum Andrea Finlay get better and overcome cancer.
[ALL THE FEELS!!!]
The girls successfully folded 1989 paper cranes (a nod to the singer's year of birth and recent album) and created this video to let their idol know…
The project took over four months but the girls seem just as adament and determined at the end of the challenge as they did at the beginning.
Ever wanted to see what 1989 paper cranes looks like? Watch the video below!
Taylor initially shared the news of her mother's diagnoses on her Tumblr page which has seen 184,954 notes in response so far.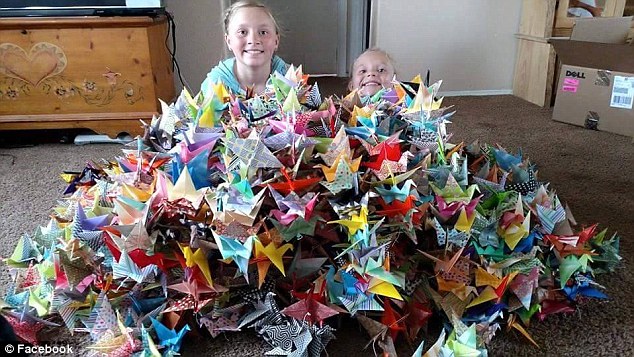 Want more? Get more from Kyle & Jackie O!