In very exciting news, Lady Gaga's One World: Together at Home event is coming up this weekend and the list of names just gets bigger and BIGGER.
Alicia Keys, Amy Poehler, Awkwafina, Camila Cabello, Celine Dion, Ellen DeGeneres, Jennifer Lopez, LL Cool J, Lupita Nyong'o, Matthew McConaughey, Oprah Winfrey, Pharrell Williams, Sam Smith, Shawn Mendes, Taylor Swift, Usher and Victoria Beckham have just been added to the WHO and Global Citizen event.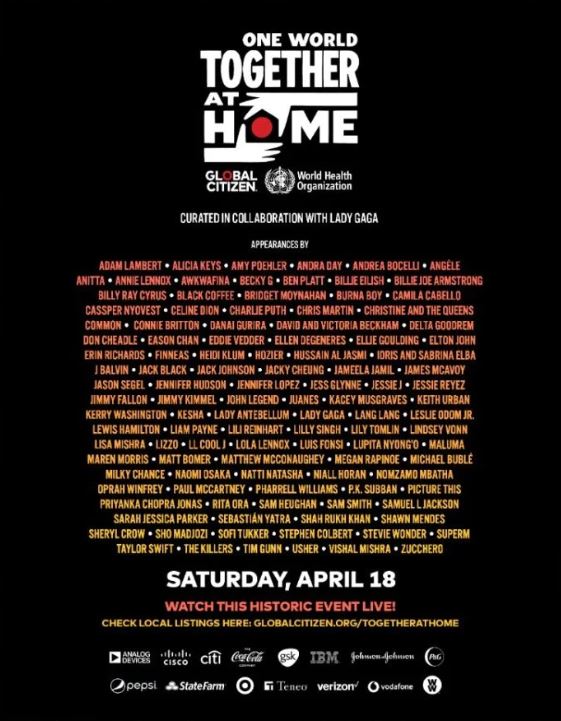 That's on top of the already announced list of epic stars including Alanis Morissette, Kesha and Billie Eilish.
HUGE.
The epic event will be hosted by Jimmy Fallon, Jimmy Kimmel and Stephen Colbert.
Best part? You'll be able to listen to it LIVE on our website, on Sunday from 10am – 12pm and on iHeartRadio.
Who's excited?
WE'RE EXCITED!
Love this? You'll love this bit from Will & Woody – catch the boys weekdays from 4PM on KIIS 1065