Yesterday was likely a career highlight for Australian Instagram Influencer Tammy Hembrow as she attended the MTV Video Music Awards in Newark, New Jersey.
But unfortunately her big moment has been kind of overshadowed by a rather awkward moment on the red carpet.
While Tammy is a household name here in Australia, having made her way into the headlines on numerous occasions and boasting nearly 10 million followers, amongst A-List company like Taylor Swift, Cardi B and Shawn Mendes, it appeared that no one knew who Tammy actually was.
And people are seriously trolling her about it online.
Tammy posted a video of her arrival on the red carpet to Instagram, showing off her silver Geche Escvar outfit.
But it wasn't her style that people were noticing. It was a woman who was standing just to Tammy's left, holding up a sign to the photographers that read "Tammy Hembrow, Australia". It was like wearing a giant name tag.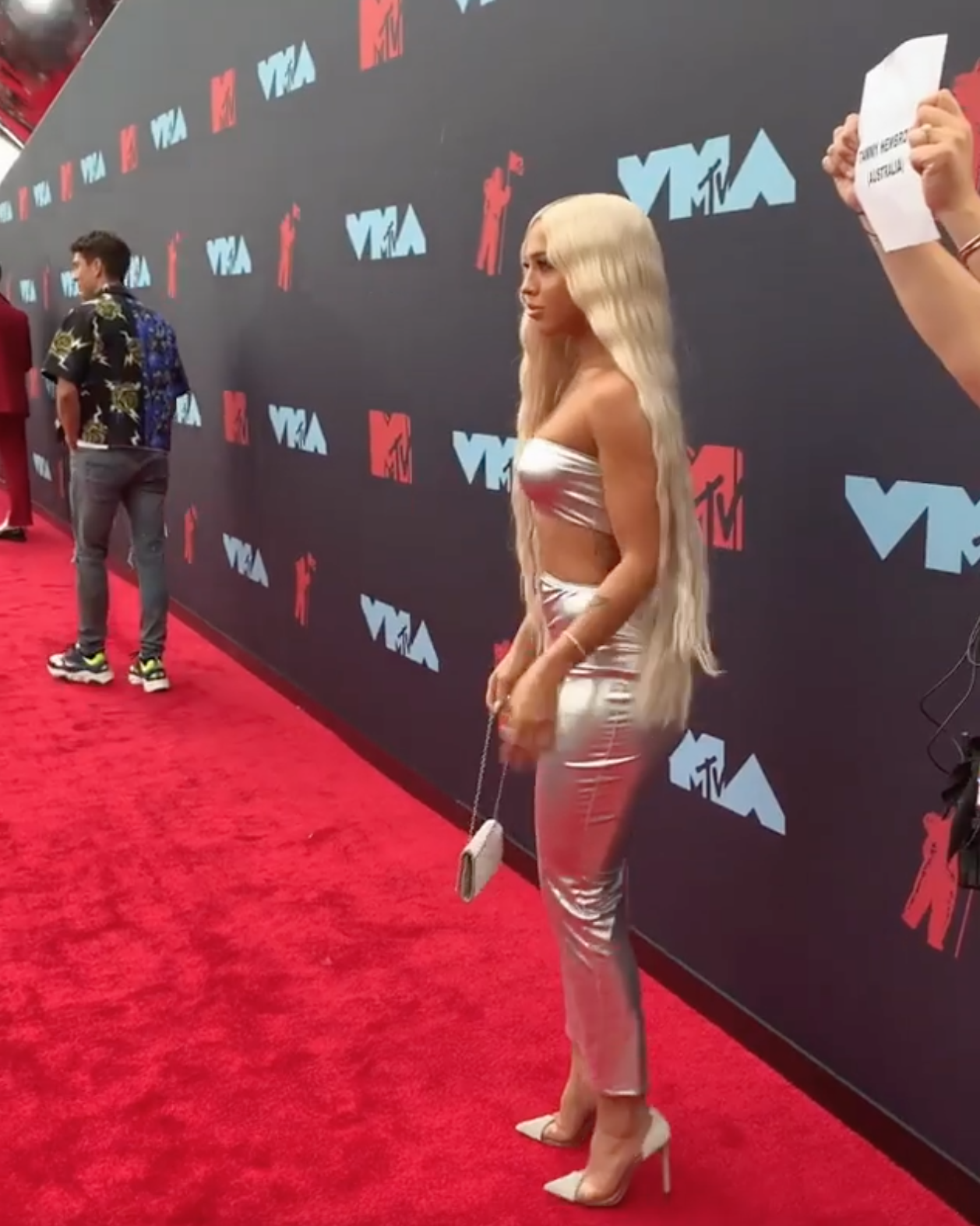 And well, people were quick to start pointing out the awkward moment in the comments, questioning why she was even there.
"How did you go to the vma's? Not to be rude but why?" wrote one person on the post.
"They even had to hold her name cos no one over there knew who she was!" another person replied.
"Just reading through the news there's a pic of someone holding a piece of paper with her name because no one would know who she is lol," added another.
"Lmao they just send anybody to these awards now smh," another person wrote.
As it turns out, Tammy had been sent to the event by MTV Australia to cover the red carpet and awards ceremony for their social media channels.
It's understood that lesser known stars will often have a sign held up for them on the red carpet while the big A-listers need no introduction.
Amongst the trolls, there were some nice comments left on Tammy's post, commenting on how good she looked. And we have to agree. No matter her relevance at the event, girl did look good!
Want more? Get more from Kyle & Jackie O!