Whether you view Sydney's lockout laws as an incredibly essential part of Sydney nightlife, or a giant thorn in the way of a good time, you'll agree that they were definitely put in place for a reason.
One thing that can't be denied, is that former Sydney night hot spots like Kings Cross have suffered since the laws kicked in.
People are now looking to the outer Sydney suburbs for an answer as to where they should go for a night out – and an awesome option is about to be added to the list, Enmore Road's Sly Fox Hotel.
The place has just had a major renovation, and is ready to get the party started – until 6am in the morning. Yep – the lockout laws do not apply!
The Sly Fox will relaunch next Tuesday 4 August with a hefty five nights' worth of parties every week, from Tuesday through until sunrise on Sunday.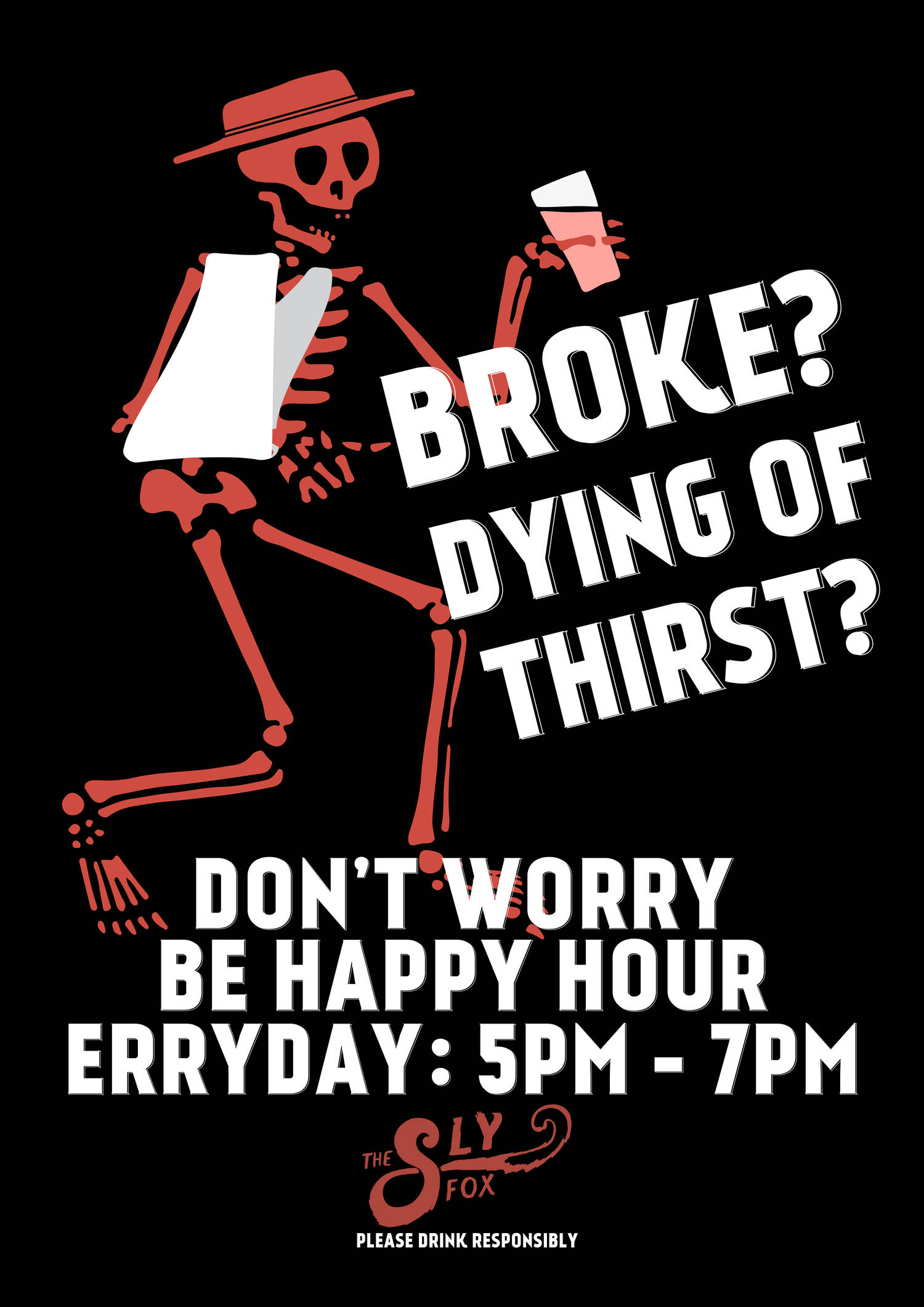 Check out the awesome line-up for The Sly Fox:
Tuesday: Terrible Tuesdays
A cosy lounge room packed with board games, monthly electronic music-related movie screenings, and a smooth blend of chill out music (think: trip hop, downbeat hip hop, dub reggae, deep disco and dancehall) spun by some of Sydney's most eclectic selectors.
Wednesdays: Birdcage
Blow off some mid-week steam at homo-haven Birdcage, the wild Wednesday lesbian night that put this venue on the map. Residents Sveta, Nat Noiz, Cunningpants and guests return to the booth where Birdcage began.
Thursdays: LIVE at the SLY
Cash Williams and Matt Stuart (previously at The Basement) curate a weekly line-up of three-four live acts to give SLYFOX's brand new Funktion 1 sound system a workout. The sleazy, sassy and soulful Mojo Juju tops the bill on relaunch night on August 7.
Fridays at SLYFOX
A rotating line-up of Sydney's best promoters present a varied selection of disco, house, techno, soul, funk, progressive and anything else that gets a dancefloor moving. For the first Friday night on August 8, a handful of current and future Friday promoters take over together. Cause trouble with 4our, Entropico, L'Oasis, Deep Seeded, Creatures and Rotary Disco.
Saturdays: Foxlife
SLYFOX's own night focuses on deep house and rolling basslines. Foxlife residents, including Rabbit Taxi, will keep the room moving right through till sunrise. Two more residents will be announced in the coming weeks, so stay tuned…
Source: In The Mix
Love this? You'll love this bit from Will & Woody – catch the boys weekdays from 4PM on KIIS 1065